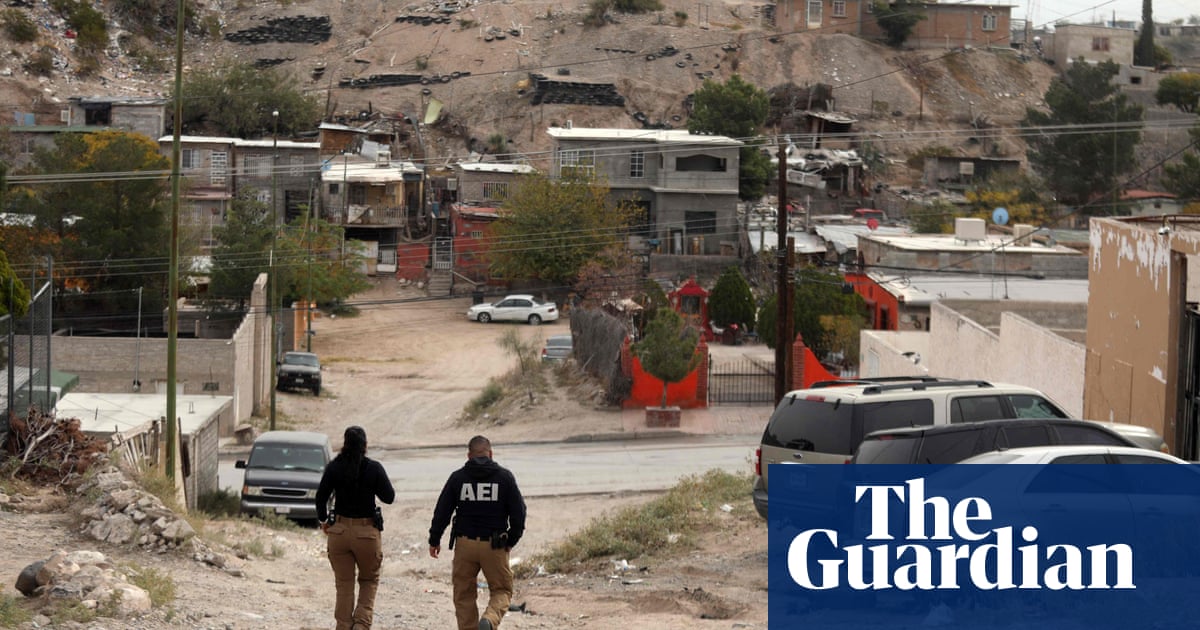 A photojournalist working for a newspaper in the dangerous Mexican border town of Ciudad Juarez was discovered fatally shot while sitting in the driver's seat of a car, according to officials. This marks the fifth instance of a journalist being killed in Mexico in 2023.
Ismael Villagómez's body was discovered on the early hours of Thursday. The Heraldo de Juarez, the publication he was employed by, reported that the photographer was found deceased inside a vehicle that he had registered for use with a ride-hailing service. In Mexico, numerous journalists take on additional jobs to cover their expenses.
According to the newspaper, his phone was not located at the location.
Carlos Manuel Salas, a prosecutor for the northern border state of Chihuahua, said authorities are investigating whether Villagómez had a fare at the time, and whether the killing was related to his work as a photographer.
"After completing his job at El Heraldo, he utilized the inDrive platform for ride-sharing," Salas informed reporters. "His usual working hours were from the afternoon until 2 or 3 in the morning." Reuters news agency reached out to InDrive for a statement, but did not receive an immediate response.
Salas stated that investigators have not dismissed the potential that Villagomez's death may be linked to his profession as a journalist. According to Salas, a journalist's role is constant, regardless of whether they are actively working or not.
The CPJ has urgently requested authorities to launch an investigation into the murder.
For almost twenty years, criminal organizations and their ongoing territorial disputes have held control over Ciudad Juarez. These gangs frequently oppose the sharing of images depicting their victims or illegal actions.
Jose Ramon Ortiz, the director of the newspaper where Villagomez was employed, expressed feelings of concern, sadness, and anger. He hopes that this incident will not follow the same tragic pattern as previous deaths of journalists. Whether the reason behind it was related to journalism or something else, he emphasizes the importance of obtaining clarity.
In September, Jesús Gutiérrez, a reporter and administrator of a local news Facebook page, was murdered in the city of San Luis Rio Colorado, located on the northern border of Mexico. It is believed that he was caught in the midst of a violent confrontation targeting law enforcement.
At least three additional reporters have lost their lives in Mexico this year, making it one of the most perilous locations for journalists outside of a conflict zone.
In the last five years, the CPJ has recorded at least 52 cases of journalists being killed in Mexico. Last year was particularly deadly for Mexican journalists, with 15 fatalities.
With Associated Press and Reuters
Source: theguardian.com