At the upcoming Cop28 conference, experts will propose that solar energy be used to electrify healthcare facilities in underdeveloped nations within a five-year timeframe, at a cost of less than $5 billion. This would eliminate the danger to human life caused by power outages.
Salvatore Vinci, an adviser on sustainable energy at the World Health Organization and a member of its Cop28 delegation, urges the international community to set a timeline and allocate resources for the electrification of all healthcare facilities. He stresses that with current technology, which was not accessible a decade ago, there is no excuse for infants to lose their lives due to lack of electricity to operate their incubators.
"It's an easy win. There are no obstacles holding us back," he stated.
According to a report released in January by the World Health Organization and co-authored by Vinci, approximately one billion individuals globally lack access to healthcare facilities with reliable electricity, including 433 million in low-income countries who rely on facilities without any electricity.
Electricity is vital for a functional healthcare facility, as it powers essential devices like ventilators and cardiac monitors, as well as providing basic necessities like lighting. Without these fundamental resources, even minor medical issues can become life-threatening or result in further complications. In regions prone to extreme weather events, healthcare facilities may frequently experience power outages due to storms and floods.
Hippolite Amadi, a bioengineering professor at Imperial College London, stated that the number of deaths caused by power outages each year is unknown. This is because "power outage" is not listed as a cause of death on death certificates. He also pointed out that in low- and middle-income countries, patients are dying due to power outages and inadequate lighting. These deaths occur when life-support machines are turned off, when medical staff make errors due to poor visibility, or when surgeons make mistakes while operating in the dark.
Insufficient lighting poses a significant and immediate danger to both pregnant women and surgery patients. In addition, an unstable source of energy makes it impossible to sustain long-term treatments like kidney dialysis. As the prevalence of chronic non-communicable diseases (NCDs) continues to grow in developing regions, the demand on inadequately powered medical facilities will also rise.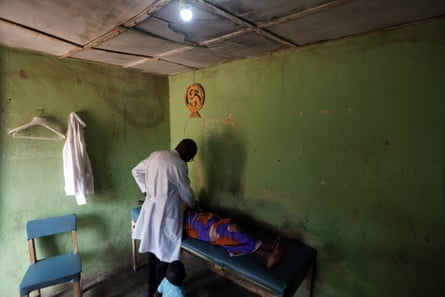 In the country of Central African Republic, which has the highest rate of premature deaths from non-communicable diseases among African nations, over 60% of healthcare facilities do not have access to electricity.
Emmanuel Makasa, a renowned orthopaedic surgeon from Zambia, has emphasized the importance of proper visibility in performing successful surgeries. He has personally experienced working with insufficient light, resorting to using a torch or his mobile phone's light. As he puts it, it would be unfair to expect a tailor to work in the dark, so why should a doctor be expected to do so?
According to Makasa, the government reports that 60% of those living in rural areas in Zambia lack access to healthcare facilities with electricity. Even in major hospitals connected to the national grid, the electricity supply is unreliable.
According to him, at times the power unexpectedly goes out in the operating room, causing the ventilators and life-support machines to also shut off. In order to prevent this issue, he recently acquired a surgical headlight from an international group called Lifebox. This has eased our concerns during surgeries, as there is nothing worse than losing a patient or experiencing a poor surgical outcome because of a power outage.
Makasa expressed a desire for progress and advancements in Africa. They questioned why a region abundant in sunlight, a potential energy resource, continues to face issues. Despite living in a land of abundance, Makasa noted the ongoing problem of hunger.
Amadi worked to electrify maternal healthcare centres in Nigeria's Niger state as early as 2009. In October, his solar-powered neonatal ventilator won a prestigious Nigerian award and earned praise from the president, Bola Ahmed Tinubu, for "keeping Nigerian children alive".
According to Mohammed Gana, a former colleague of Amadi and a representative of Niger state's health ministry, the mortality rate at one of our hospitals was previously between 35 and 45 per 1,000 deliveries of babies. However, after implementing the solar energy system, it has decreased to a range of 10 to 15.
The health ministry of Niger state has set a goal to power all of its healthcare facilities with solar energy within the next 12 months. According to Vinci, the cost of photovoltaic modules has dropped by 90% and batteries by an average of 60% in the past decade. This allows for efficient and dependable installation of solar systems at healthcare facilities in just a few days, eliminating the need for any further delays.
Source: theguardian.com