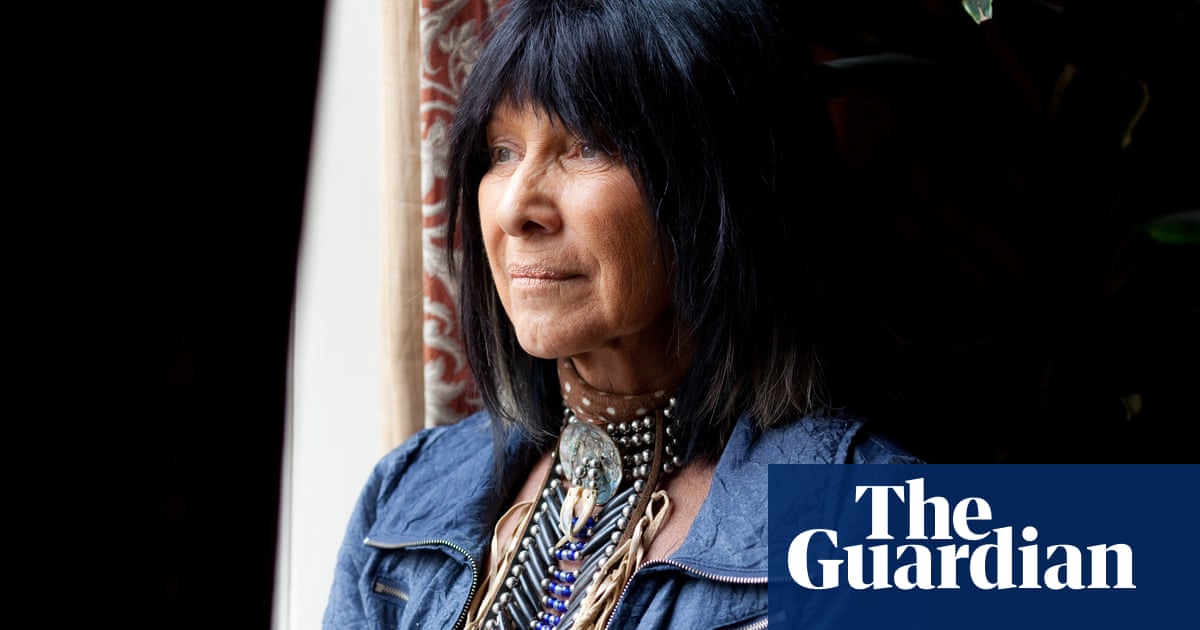 Buffy Sainte-Marie, a folk singer and advocate for social justice, has refuted accusations of fabricating information about her Native American heritage. This comes after a Canadian documentary raised concerns about the changing accounts of her Cree background.
The Fifth Estate, the investigative branch of the Canadian Broadcasting Corporation, released a report on Friday delving into the singer's family history. Their findings suggest that her personal narrative may be riddled with discrepancies and errors.
The contentious report by the country's main broadcasting company follows a series of prominent accusations of "pretendianism," which bring up larger concerns about the adoption of Indigenous heritage.
According to Sainte-Marie's website, she identifies as a Cree musician and songwriter who is thought to have been born in 1941 on the Piapot First Nation reserve in Saskatchewan. As an infant, she was allegedly removed from her biological parents and raised by a white family in the United States. The singer has stated in the past that a hospital fire resulted in the loss of her birth records.
According to interviews with Sainte-Marie's family and a birth certificate, the CBC reports that she was born in Stoneham, Massachusetts and does not have any Indigenous heritage.
Heidi St. Marie, the daughter of Sainte-Marie's older brother Alan, stated in an interview with CBC that Sainte-Marie was not born in Canada but in the United States, making it clear that she is not Indigenous or Native American.
Prior to the report, Sainte-Marie issued a statement on Thursday expressing that the accusations were "extremely hurtful".
"I have constantly faced difficulty in defining my identity," she stated. "Through my studies, it has become evident, and I have always been transparent about it, that I am unsure of my roots or the identity of my biological parents, and I will never have that knowledge."
During a recent interview with the Guardian, the 82-year-old Sainte-Marie acknowledged the challenge of understanding her past.
She stated, "As children who were adopted, we are unaware of our birthday. We spend our whole lives seeking answers to unanswerable questions."
Sainte-Marie shared with the media that she was eventually able to reconnect with her family at the Piapot First Nation and was formally adopted by the Piapot family. She informed the Boston Herald, "My Cree name is Piyasees Kanikamut, which translates to 'Singing Bird'. I am now an acknowledged member of the reservation."
On Thursday, the Piapot family expressed that inquiries about Sainte-Marie's heritage were "painful, uninformed, colonial, and discriminatory."
Debra and Ntawnis Piapot stated that nobody, including Canada and its governments, the Indian Act, institutions, media, or anyone else, can dispute the fundamental right of our family to decide who belongs in our family and community.
Buffy is a cherished member of our family, as we have chosen her and she has chosen us. Our family all belongs to the Piapot First Nation, which holds greater significance to us than any official documentation or historical records.
Sainte-Marie, a musician who has won an Oscar, recently announced her retirement from live shows due to health concerns. She is a strong supporter of Indigenous peoples and has played a significant role in social justice movements.
However, the recent inquiries into her ancestry arise following a series of high-profile "pretendian" instances where individuals have falsely claimed Indigenous heritage. In a recent case, former judge Mary-Ellen Turpel Lafond, known for her advocacy for Indigenous rights, was stripped of an award after allegations arose that she had misrepresented her ancestry.
There have been cases where individuals falsely identifying as Indigenous have gained access to important resources or funding designated for Native communities.
In September, the Nunavut RCMP accused three women of fraud for falsely claiming Inuit heritage in order to receive scholarship funds intended for Inuit communities. Amira and Nadya Gill, who are twins, are accused of misrepresenting themselves as Inuit to access the funds.
Prior to the release of the CBC report, influential Indigenous figures raised concerns about the network's choice to investigate Sainte-Marie's ancestral background, highlighting her complex reputation as a revered artist and inspirational figure.
Writer Robert Jago questioned the CBC's decision to publish the report, suggesting Sainte-Marie's case didn't appear to reach the threshold for publicly investigating "pretendian" cases.
According to Pam Palmater, a professor and chair of Indigenous governance at Toronto Metropolitan University, the recent revelations have caused divisions among Indigenous communities. While some feel betrayed, others are showing their full support. However, both groups share a common feeling of being upset and angered by the story. In light of this, Palmater urges everyone to be kind and understanding towards each other.
Robyn Michaud, a professor of Indigenous studies at Conestoga College, expressed concern for Buffy's experiences as an Indigenous woman, acknowledging the challenges and difficulties she has faced. She questioned the purpose of targeting her at this stage in her life and shared that it deeply saddened her.
Source: theguardian.com