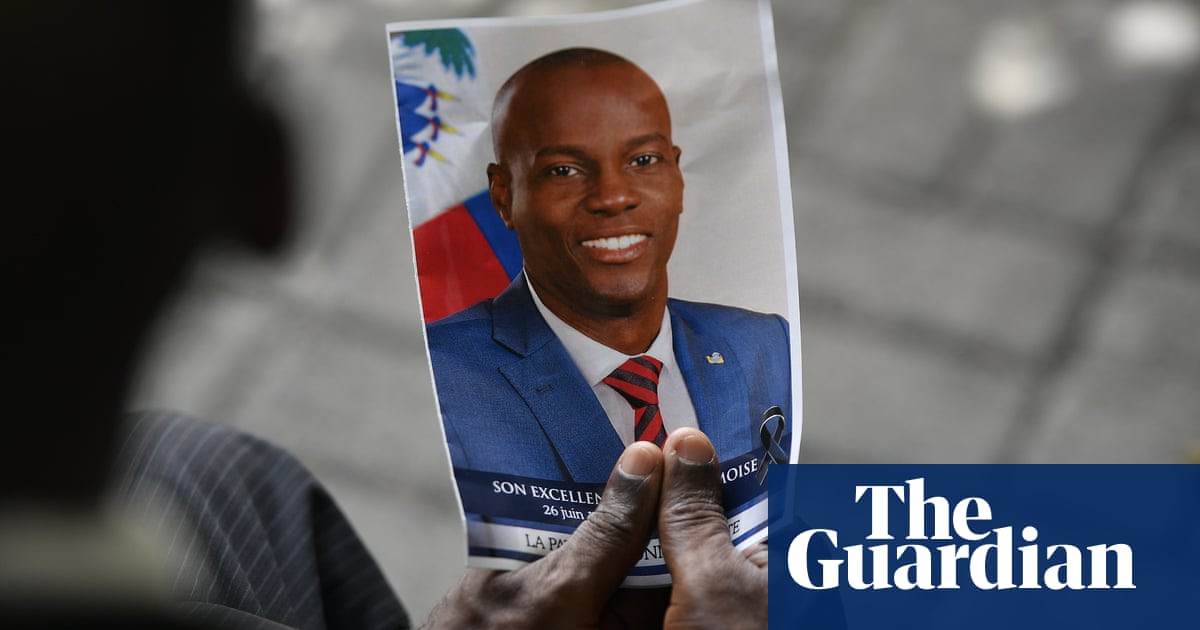 A former member of the Colombian army has been given a life sentence for their involvement in the murder of Haitian president Jovenel Moïse in 2021, resulting in widespread unrest in the country.
45-year-old Germán Alejandro Rivera García, the second of 11 individuals arrested and accused in Miami, has been sentenced for his involvement in a plot, orchestrated in both Haiti and Florida, to employ mercenaries to either abduct or assassinate Moïse. The Haitian president was killed at his personal residence near the capital city of Port-au-Prince on July 7, 2021.
Colonel Mike, also referred to as Rivera, admitted guilt in September for his involvement in a scheme to assassinate the Haitian leader. As stated in legal records, he was part of a group traveling to Moïse's home on the day of the assassination, after he communicated that the intention was not to abduct the president, but to end his life.
Rivera had been potentially sentenced to life in prison, but he had entered into a cooperation agreement with the US government in hopes of receiving a less severe punishment.
Judge José E Martínez issued the ruling during a hearing that lasted less than 30 minutes in Miami on Friday.
Following the conviction of Haitian-Chilean businessman Rodolphe Jaar for his involvement in the assassination of President Moïse, he was sentenced to life in prison in June. The former Haitian senator John Joel Joseph is scheduled to be sentenced in December. In addition, eight other defendants are awaiting trial in the United States next year.
During the hearing, Rivera was dressed in a beige shirt and pants typically worn by prisoners. He was restrained with handcuffs and shackles on his hands and ankles while he sat next to his lawyer and listened to the judge's decision.
Based on the accusations, Rivera, Jaar, Joseph, and additional individuals, consisting of roughly 20 Colombians and a few Haitian-Americans, were involved in the conspiracy. Initially, the group intended to abduct the Haitian leader, but later decided to assassinate him. Investigators claim that the group had aspirations of securing deals with a future leader following Moïse's presidency.
Assailants invaded Moïse's residence and ultimately caused his death. He was 53 years old.
As of now, over 40 individuals who are believed to be involved in the crime are still incarcerated in Haiti, even after two years have passed since the assassination. The most recent investigative judge is still conducting interrogations. Among the people detained for questioning were 18 former soldiers from Colombia.
Last week, there was a development in the case as Joseph Félix Badio, a prime suspect who previously held positions at Haiti's ministry of justice and the government's anti-corruption unit, was arrested by police. He had been evading authorities for over two years before being apprehended in Port-au-Prince.
After the killing, Haiti has seen a sharp increase in gang-related violence, prompting the prime minister to ask for the deployment of a foreign military presence. In the beginning of October, the UN security council agreed to send a team of soldiers from various countries, with Kenya as the leading force, to assist in combating the gangs.
A date for deployment has not been announced by Kenya.
Source: theguardian.com