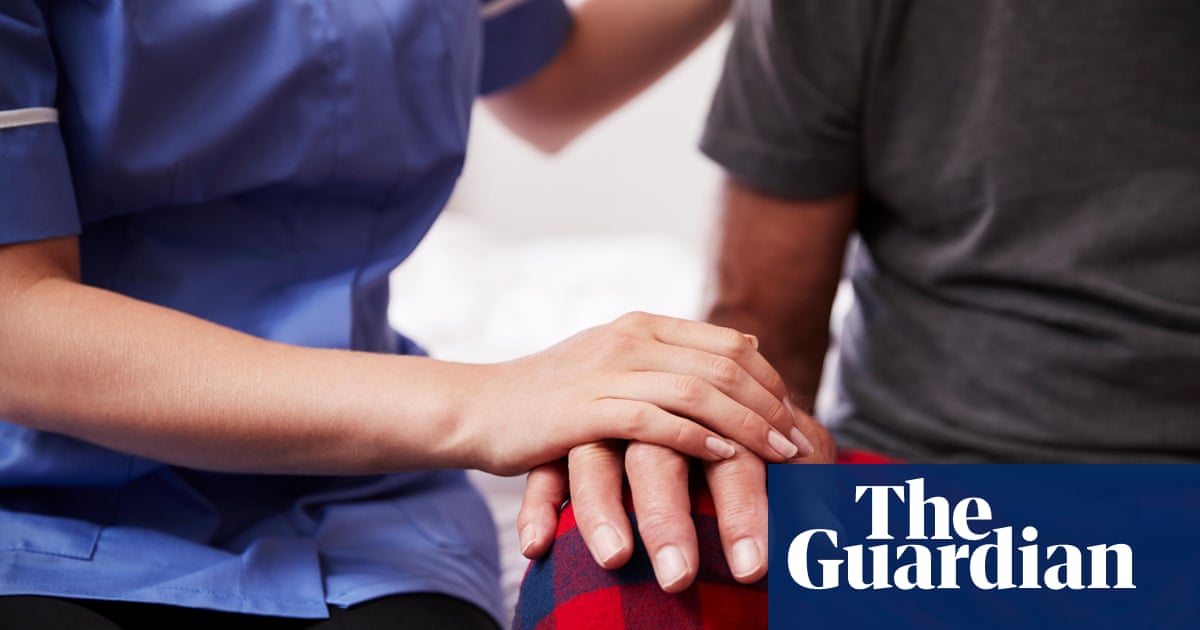 Researchers will soon start testing basic blood exams for dementia that have the potential to transform the way the disease is detected. Within the next five years, this could result in individuals receiving a diagnosis from the National Health Service (NHS) in a matter of seconds.
At present, receiving an official diagnosis in the United Kingdom is dependent on cognitive assessments, imaging studies, or intrusive and uncomfortable lumbar punctures, which involve obtaining a sample of cerebrospinal fluid from the lower spine.
Charities report that patients and their loved ones must wait for as long as four years to schedule appointments and receive results. In England, over a third of individuals with dementia have not yet been officially diagnosed.
A group of scientists supported by Alzheimer's Research UK and the Alzheimer's Society have initiated a project worth £5m to test uncomplicated blood tests within the NHS in order to accelerate diagnosis and reach a larger population. Their goal is to be able to detect the presence of the disease with just one small drop of blood.
Private clinics in the US and Hong Kong currently offer blood tests for dementia at a cost of approximately £693. These tests can detect the condition up to 10 years before symptoms appear.
The creators of the project in the United Kingdom suggest that further efforts are necessary to ensure that the tests accurately assess the appropriate biomarkers and do not incorrectly confirm or dismiss the disease.
Approximately 900,000 individuals in the UK are impacted by dementia. It is expected that this number will increase to 1.4 million by 2040 according to experts.
The team, supported by the People's Postcode Lottery, is collaborating with the National Institute for Health and Care Research to create accurate blood tests for dementia that will be available through the NHS.
Various trials are currently underway, including ones that target certain proteins present prior to the onset of dementia symptoms. Roche and Eli Lilly, two pharmaceutical companies, have declared their collaboration in creating a dementia blood test.
The urgency for blood examinations in detecting Alzheimer's disease has increased due to the discovery that drugs such as donanemab and lecanemab can delay cognitive decline.
Fiona Carragher, the director of research and influencing at the Alzheimer's Society, stated at a briefing in London that certain individuals are experiencing "devastating" delays of up to four years to receive a diagnosis, and there are still hundreds of thousands who have not been diagnosed.
According to the speaker, around 40% of individuals living in the UK with dementia have not been officially diagnosed. It has also been observed that those who do receive a diagnosis often have to wait for extended periods, sometimes even years. This leaves numerous families in a state of uncertainty, as they struggle to cope with symptoms and make plans for the future without the necessary care and assistance that a diagnosis can provide.
Upcoming medications for early-stage Alzheimer's disease are on the horizon, but without a proper diagnosis, individuals will not have access to them even if they are authorized.
She said developing a blood test for use on the NHS within five years was pivotal to enable as many people as possible to access the groundbreaking treatments on the horizon.
Carragher stated that this has the potential to significantly change the approach to diagnosing dementia and speed up the process of implementing a blood test for dementia in UK healthcare systems. This would be a major triumph in the battle against this debilitating illness.
Dr Susan Kohlhaas, the executive director of research and partnerships at Alzheimer's Research UK, told the briefing: "We expect more people to be coming forward for diagnosis, we expect them to be coming forward at a younger age and we expect them to be coming forward with less obvious symptoms. We need better, more scalable tests that are also accurate and compare to current gold-standard methods.
The NHS requires a significant amount of funding in order to have the necessary resources for early detection of dementia. Affordable tools, such as non-invasive blood tests that are easier to administer than current methods, hold the solution to this. However, it is important to test the effectiveness of these tools outside of the lab in real-life situations, such as within the NHS.
Source: theguardian.com