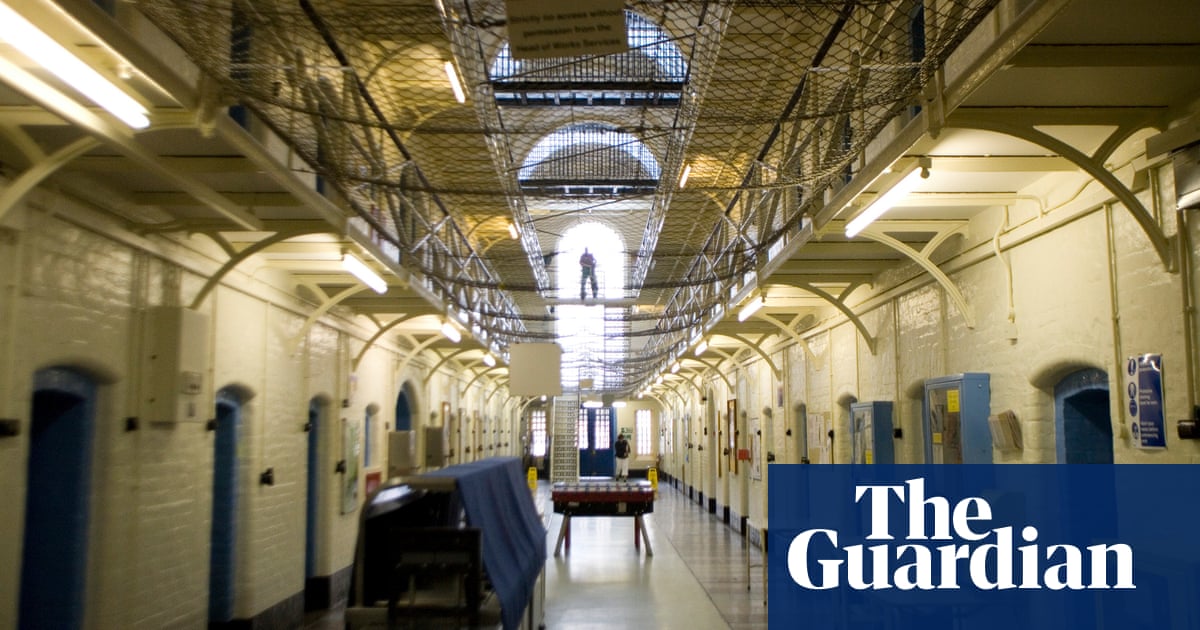 According to a report, magistrates in England are contributing to the problem of overcrowded prisons by disregarding the law and imprisoning large numbers of individuals without trial.
The current number of individuals on remand has reached a new peak, with one out of every five incarcerated individuals awaiting trial or sentencing. This is a significant increase from one out of every nine in 2019. Due to limited space, police cells are being utilized to contain inmates and the government is considering renting cells from other countries.
According to a report from the non-profit organization Justice, inadequate decision-making by magistrates, even in brief two-minute hearings, could be a contributing factor.
It sent observers to 742 magistrates court hearings in England and found that four out of five decisions to remand in custody or impose bail conditions did not reference the relevant law and give full reasons with reference to the facts of the case, as is required under the Bail Act 1976.
The statement made by Justice suggests that this action goes against fairness and may result in unnecessary imposition of custodial remand. In two instances, the decision to impose custodial remand was made in a mere two minutes.
Fiona Rutherford, the head of Justice, stated: "It is crucial that we have confidence in the fact that courts adhere to fundamental legal procedures when making decisions that have a profound impact on individuals. The decision to incarcerate someone who has not yet been tried or found guilty can have devastating consequences, such as loss of employment, homelessness, and strained relationships with loved ones and support systems."
A significant number of these people may have endured an inadequate confinement for months or even years, causing their lives to unravel. Unfortunately, magistrates' courts frequently fail to follow proper legal procedures when making crucial rulings.
According to the report, even with strict criteria for holding someone in custody or setting conditions for bail, unconditional release was only granted in 21% of cases. Defendants facing charges of low to moderate severity were detained 31% of the time.
According to Justice, individuals who are incarcerated while awaiting trial often face harsh living conditions in prison. They are often deprived of opportunities for rehabilitation and are commonly housed in overcrowded local prisons.
They have a higher probability compared to other inmates of facing challenges in obtaining mental health services, are at a heightened danger of suicide, and may experience lengthy periods of time awaiting their trial.
The report indicates that prejudices based on race, nationality, and the method of appearing in court (such as through video link or a secure dock) may play a significant role in the decision to deny bail, even if they are not relevant to the defendant's risk level.
Emma Snell, the author of the report and a senior legal fellow at Justice, stated that it is crucial for the government to assess the discrepancies and underlying causes behind them in order to promote fair and responsible decision-making in the magistrates courts.
Bob Neill, the chair of the justice select committee for the Conservative party, stated that the report exposed significant issues in the decision-making process.
According to Mark Beattie, the head of the Magistrates Association, determining bail is among the most intricate tasks faced by magistrates.
He expressed concern over the report's findings and emphasized the need for further investigation into the reasons behind the noted disparities. This would provide insight into the difficulties faced by magistrates and the significant number of sound decisions they make regularly. The report also suggests concrete measures to promote the use of alternatives to remand, a proposal we fully endorse.
The Department of Justice refused to provide a statement.
Source: theguardian.com