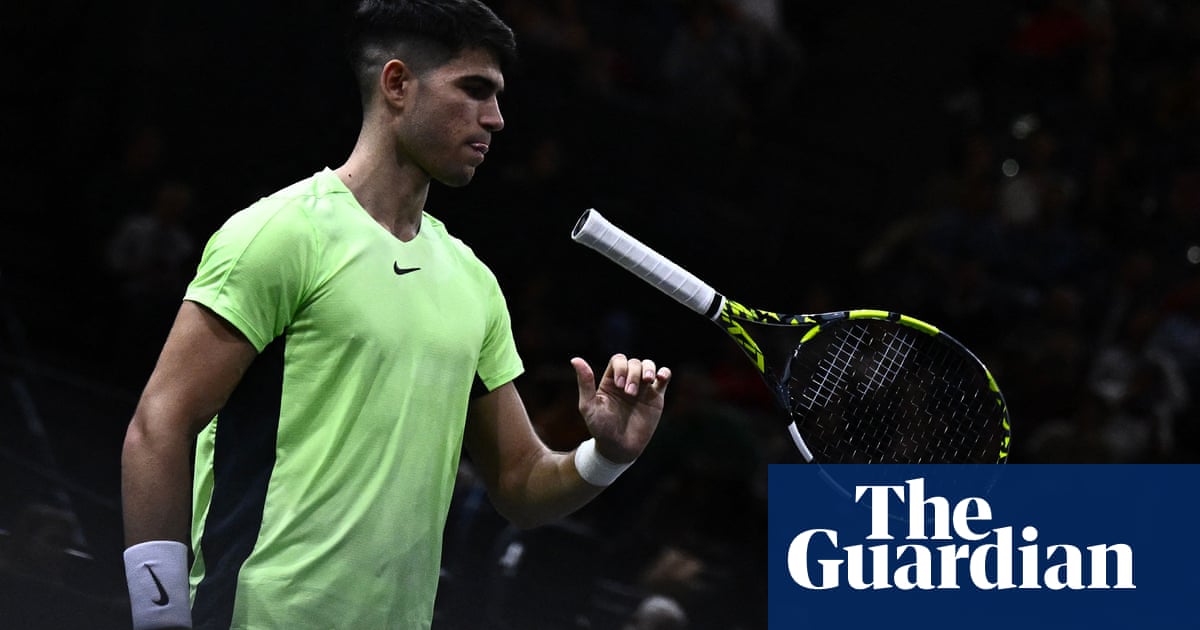 Carlos Alcaraz, currently ranked second in the world, was eliminated from the Paris Masters in the first round after being defeated by Roman Safiullin.
The Spaniard had hopes of finishing his regular tour season with a win in Paris, but they were dashed by Safiullin, ranking at No 45 in the world. The Russian, who advanced through qualifying rounds, achieved his best career victory by defeating his opponent 6-3, 6-4 in less than two hours.
Video of Alcaraz dominating Novak Djokovic during practice had spread widely in the past few days, but the two top players will not face each other on the main court in the final Masters tournament of the year.
Alcaraz's typical evening seemed to be playing out as expected when he successfully broke Safiullin in the third game. However, he was quickly countered and his opponent gained the upper hand, breaking again at 4-3 and ultimately winning the first set with his serve.
Alcaraz once again took an early lead in the second set with a score of 3-1, but Safiullin quickly retaliated and won five out of the next six games, causing a major upset by the Seine.
Safiullin stated that it was a difficult match because he hadn't been playing at this level since qualifying, but when facing Carlos, he needed to raise his game. Despite Carlos not playing his best, Safiullin was pleased with his win since Carlos is currently ranked second in the world and has previously been ranked number one, as well as having won two grand slams. It is always a challenge to defeat such a highly-ranked opponent, even when they are not in top form.