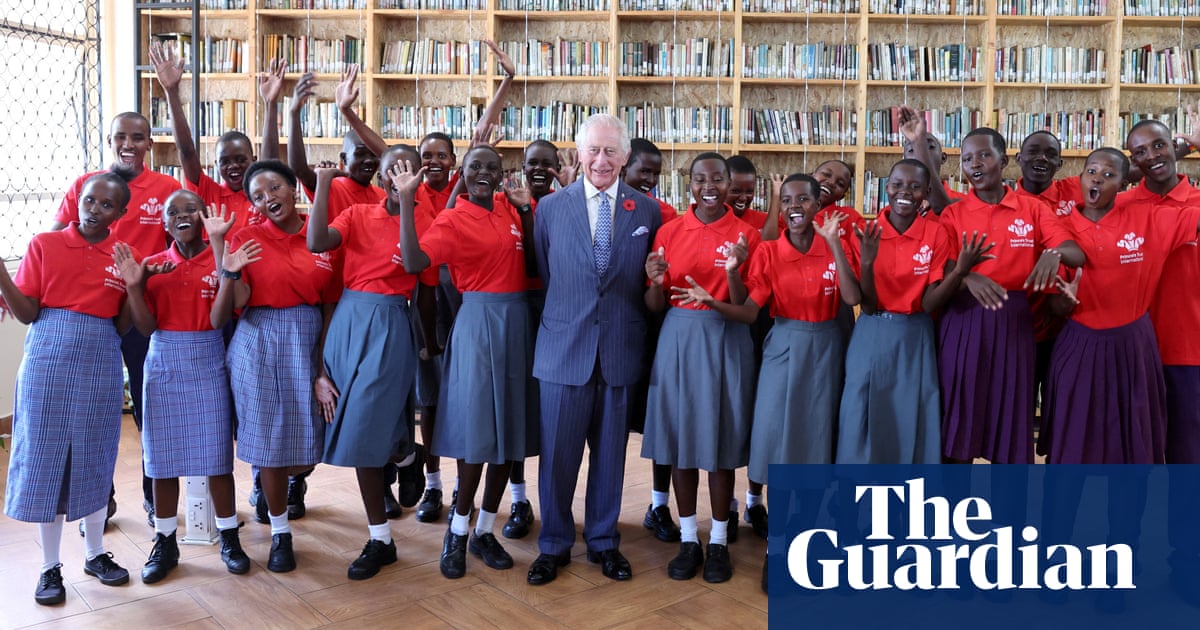 King Charles addressed the issue of Britain's "unacceptable and unjustifiable acts of violence" against Kenyans during their struggle for independence. However, he did not issue an apology, despite calls from human rights organizations to do so.
During a banquet held in his honor in Kenya, the monarch expressed his deepest remorse and sorrow for the mistakes and transgressions of the past. He made these remarks in a speech.
While Kenya's president, William Ruto, praised the king's "exemplary courage" in shedding light on "uncomfortable truths", he described the colonial reaction to African struggles as "monstrous in its cruelty". He added that "much remains to be done in order to achieve full reparations".
The Kenya Human Rights Commission (KHRC) previously called on King Charles to issue a clear and definitive public apology.
The KHRC stated that the British government should urge the king to give a sincere and unrestricted public apology for the cruel and inhumane treatment of Kenyan citizens, rather than making careful and self-serving statements of regret.
According to the commission, 90,000 individuals from Kenya were subjected to execution, torture, or mutilation under the British administration's efforts to suppress insurgency.
Speaking to Ruto during the banquet, the king expressed his sorrow and regret for past wrongdoings.
"There were abhorrent and unjustifiable acts of violence committed against Kenyans as they waged, as you said at the United Nations, a painful struggle for independence and sovereignty – and for that, there can be no excuse.
"
Returning to Kenya, it is of great importance to me that I further develop my understanding of the injustices that have occurred and that I have the opportunity to connect with those whose lives and communities were deeply impacted.
"None of this can change the past. But by addressing our history with honesty and openness we can, perhaps, demonstrate the strength of our friendship today. And, in so doing, we can, I hope, continue to build an ever-closer bond for the years ahead."
During the period of 1952 to 1960, when Kenya was fighting for its independence, British soldiers compelled approximately 1.5 million Kenyans who were believed to be involved in the Mau Mau anti-colonial rebellion to enter concentration camps. In these camps, they endured cruel acts such as torture, rape, and inhumane treatment.
The attorney general of the British colony, Eric Griffith-Jones, wrote a letter in 1957 to a British governor describing the mistreatment of detainees as reminiscent of conditions in Nazi Germany or communist Russia. Later, Griffith-Jones created legislation permitting beatings as long as they were kept confidential.
In 2013, the UK agreed to pay £20m in an out-of-court settlement to 5,228 Kenyans who were part of a class-action lawsuit for the abuses that occurred during Kenya's emergency period from 1952-1960. The British government also issued a formal apology as part of the settlement, after an 11-year-long campaign and legal fight led by five elderly Kenyans.
The situation brought to light that the British had either destroyed or hidden official documents detailing the harsh actions of the colonial authorities. Historians stated that the documents found during the investigation would put the UK government in a "shameful and disgraceful" predicament.
As more information has emerged in the last ten years about the severity of colonial atrocities, and similar actions have been addressed in the Commonwealth, there has been an increase in demands for recognition and restitution for these past injustices.
During his initial trip as king to a Commonwealth nation, the king's approach may indicate how he intends to address similar demands to recognize and express regret for colonial wrongdoings.
During the initial day of King Charles and Queen Camilla's five-day state visit, the king placed a wreath at the tomb of the Unknown Warrior located in Nairobi's Uhuru Gardens National Monument and Museum.
The king and queen were also shown a sneak peek of the Mashujaa Museum, which narrates Kenya's history and is set to debut next year, soon after Kenya commemorates its 60th year of independence on December 12, 2023.
They strolled through the Tunnel of Martyrs at the museum, which documents the fight for independence and honors those who lost their lives in the struggle, along with the narratives of those who died in recent acts of terrorism.
Source: theguardian.com