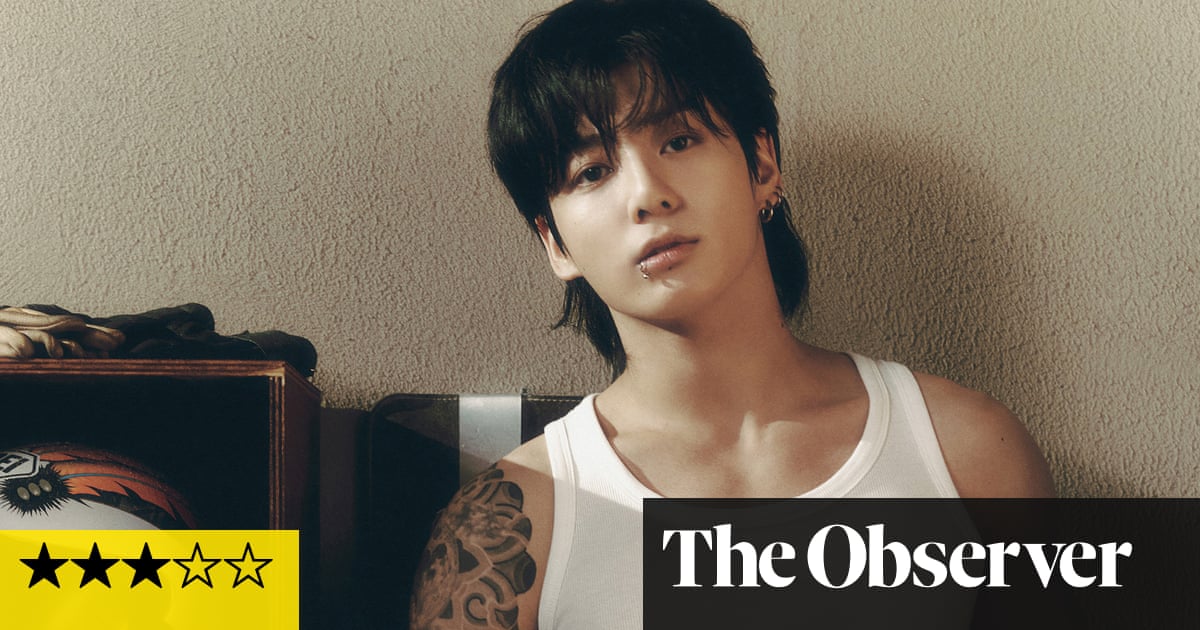 W
Due to the current military service of the three oldest members of BTS, the popular K-pop boyband, 26-year-old Jung Kook is able to focus on his solo career. His debut album has already seen success with the US chart-topping track "Seven" and the top 5 hit "3D", which exudes a similar vibe to Justin Timberlake's prime era.
Jung Kook's early influences of Craig David and Timberlake are evident, but they also reveal his struggle to establish his own unique style and persona. This is exemplified by the track Yes or No, which was co-written by Ed Sheeran and bears a strong resemblance to his sound, and the slow ballad Hate You, co-written by Shawn Mendes, which also echoes Mendes' style. The involvement of numerous famous producers does not improve the situation, with Major Lazer's contribution on Closer to You feeling lackluster.
The record truly comes alive when Jung Kook's attention is on his smooth falsetto, like on the effortless disco groove of "Standing Next to You" or the electrifying chorus of "3D". While "Golden" has its share of highlights, it truly sparkles only at certain moments.
Source: theguardian.com