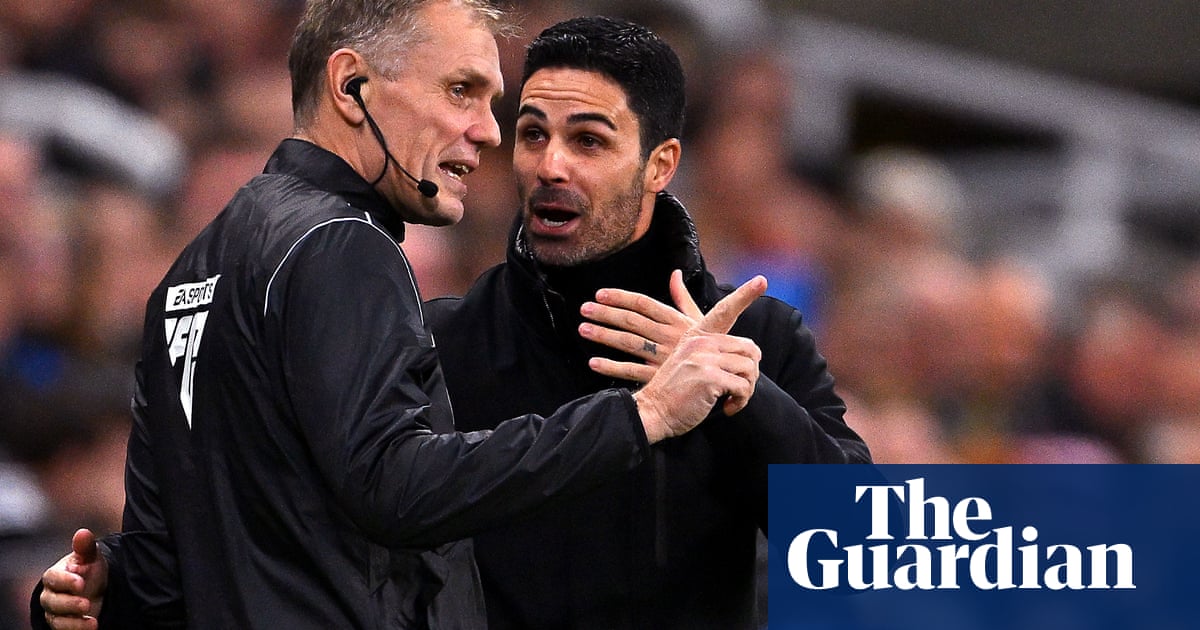 Arsenal have released a stinging statement in support of Mikel Arteta's attack on VAR and lambasted Professional Game Match Officials Ltd (PGMOL) by saying the referees' body "urgently needs to address the standard of officiating". The Gunners added that the Premier League, often referred to as the best competition in the game, should uphold "world‑class" refereeing standards.
Arsenal were upset that Anthony Gordon's goal for Newcastle on Saturday was not ruled out, even after a lengthy VAR review by referee Stuart Attwell. The goal was checked for potential offside, fouls, and if the ball went out of play in the lead-up by VAR Andy Madley. Manager Arteta expressed his frustration and disappointment over the "disgraceful" decision to allow the goal, saying it made him feel "sick" and "embarrassed."
Arsenal released a statement on Sunday after what they described as "more unacceptable refereeing and VAR errors" in defeat at St James' Park. "The Premier League is the best league in the world with the best players, coaches and supporters, all of whom deserve better. PGMOL urgently needs to address the standard of officiating and focus on action which moves us all on from retrospective analysis, attempted explanations and apologies."
There were several instances of conflict in a tense match between Newcastle's coach, Eddie Howe, expressing concerns about the lack of discipline from both teams. Arsenal's Kai Havertz was lucky to not receive a red card for a dangerous tackle on Sean Longstaff, and Newcastle's Bruno Guimarães could be considered fortunate for not being penalized for elbowing Jorginho.
Arsenal's statement, to which the PGMOL is yet to respond, ended: "We support the ongoing efforts of [PGMOL's] chief refereeing officer Howard Webb and would welcome working together to achieve the world‑class officiating standard our league demands."
In the previous month, the PGMOL was prompted to make VAR audio available after apologizing for incorrectly disallowing Luis Díaz's goal for Liverpool in their loss to Tottenham. The PGMOL recognized a "significant mistake" made by VAR Darren England and his assistant Dan Cook, who did not overturn the decision made by the on-field officials. The Premier League stated that a thorough evaluation of VAR protocols would be conducted following the incident, citing "systemic flaws" in the decision-making system.
Source: theguardian.com