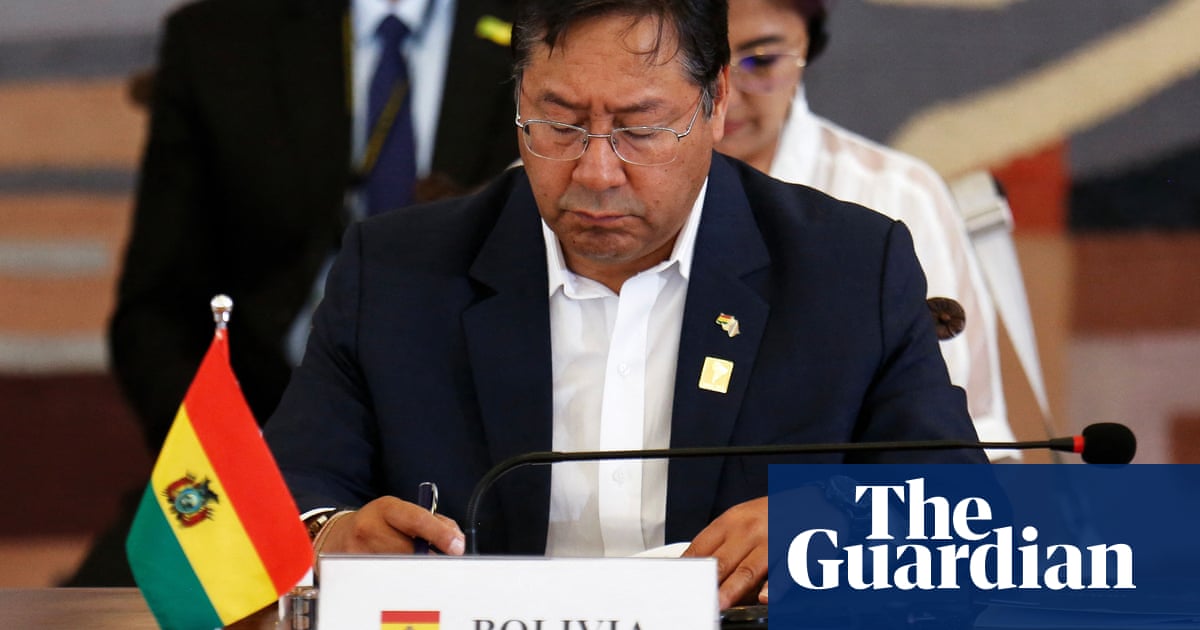 Several nations in South America have lodged official complaints against Israel following their recent clash with Hamas. Bolivia's leftist administration has even severed ties completely, citing accusations of war crimes and violations of human rights in the Gaza Strip.
Bolivia's announcement was made during a press conference on Tuesday afternoon, delivered by María Nela Prada, a minister in President Luis Arce's administration. The minister stated, "We are calling for an immediate halt to the violence in the Gaza Strip, which has resulted in the loss of numerous innocent lives and forced displacement of Palestinians." She spoke to journalists in the de facto capital of Bolivia, La Paz.
After several hours, Chile and Colombia's governments withdrew their ambassadors from Israel, while the president of Brazil condemned the ongoing bombing in Gaza.
Bolivia's vice minister of foreign affairs, Freddy Mamani Machaca, stated that the choice demonstrated "a rejection and denouncement of the forceful and excessive actions of the Israeli military in the Gaza Strip and its danger to global peace and stability."
The decision was made following the ex-president Evo Morales' call for his nation to break all connections with Israel due to the dire circumstances endured by the Palestinian population. In a post on X, previously referred to as Twitter, Morales urged for Israel to be labeled as a "terrorist state" and for the actions of Israeli Prime Minister Benjamin Netanyahu and his associates to be reported to the International Criminal Court for their involvement in genocide and war crimes.
In 2009, Bolivia ended its diplomatic relationship with Israel due to Israel's military action in the Gaza Strip. However, in 2020, the country renewed its ties with Israel during the presidency of Jeanine Áñez, who belongs to the right-wing party.
On Tuesday, President Gustavo Petro of Colombia, a supporter of left-wing politics, announced that he had summoned his ambassador back from Israel in response to the country's actions causing harm to the Palestinian population.
Petro recently compared Israel's behavior to that of the Nazis during Adolf Hitler's reign. This drew criticism from Israel's foreign ministry, who accused him of jeopardizing Jewish lives and promoting the actions of terrorist group Hamas with his hostile and antisemitic remarks.
The president of Chile, Gabriel Boric, declared that he had summoned his country's ambassador in Tel Aviv to address the "unacceptable breaches of international humanitarian law" that he accused Israel of committing in Gaza.
Boric stated that the Israeli offensive resulted in over 8,000 civilian casualties, with a significant number being women and children. This showed that the military action was a form of "collective punishment" against the Palestinian civilians living in Gaza.
Last week, Brazilian President Luiz Inácio Lula da Silva denounced the "irrationality" of the Israeli Prime Minister's desire to destroy the Gaza Strip, noting that innocent civilians, including women and children, are the main victims of this war.
Lula stated in a separate interview that while Hamas may have engaged in acts of terrorism against Israel, it does not justify the killing of millions of innocent individuals by Israel.
On Tuesday evening, Lula posted a tweet expressing concern over reports of numerous deaths from Israeli airstrikes at a refugee camp in northern Gaza. Lula urged for an end to the violence, particularly as it involves a high number of child casualties.
Source: theguardian.com