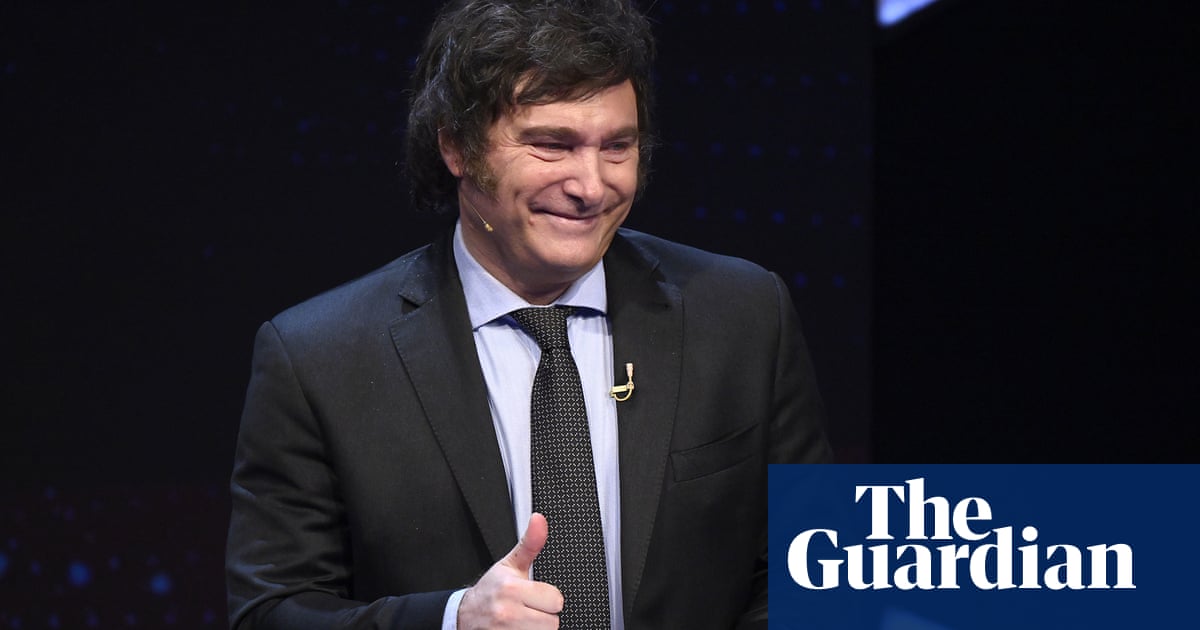 The final debate before the upcoming election in Argentina saw presidential candidate Javier Milei being criticized by Falklands war veterans for his praise of Margaret Thatcher as one of the most influential leaders in human history.
Milei, an anarcho-capitalist, has often shown admiration for Thatcher's policies promoting a free market. However, she remains hated in Argentina for her decision to sink the General Belgrano cruiser during the 1982 conflict with the UK over the Falkland Islands, also known as the Islas Malvinas in Argentina, resulting in the deaths of 323 individuals on board.
Milei's comments came in Sunday night's debate, after his opponent, the Peronist candidate, Sergio Massa, challenged the eccentric economist over his enthusiasm for the Iron Lady.
"You previously stated that Thatcher is your role model – I encourage others to verify this on Google – yet now you are retracting things that were said during your campaign. This is causing fear among people." Massa directly questioned Milei. "It is important for you to clearly state whether or not Thatcher is indeed your idol."
Milei was tricked into believing that Mrs. Thatcher was a great leader in the history of humanity. He stated that Thatcher's actions were particularly bothersome to Massa due to his leftist beliefs. Milei also mentioned Thatcher's involvement in the fall of the Berlin Wall and suggested that Massa's discomfort with this event was his own issue to deal with.
Milei contended that rejecting Thatcher's "greatness" was a mistake comparable to disregarding the excellence of French footballer Kylian Mbappé, who scored three goals against Argentina's victorious team in the 2022 World Cup final.
Massa retorted: "Thatcher is an enemy of Argentina yesterday, today and always and our [war] heroes are absolutely non-negotiable. No matter how important a figure Thatcher seems to you, to me she isn't."
Milei's analogy of a football game to a war that resulted in the death of 649 Argentinians sparked anger from veterans of the 1982 conflict.
According to veteran Ernesto Alonso, the most troubling aspect of the situation was the complete trivialization of the matter. During an interview with C5N news on Monday, he stated that Thatcher will forever be viewed as Argentina's arch-nemesis for her decision to sink the Belgrano cruiser, which was outside the designated exclusion zone. Nearly half of the casualties during the Malvinas conflict were from that ship.
Prior to the initial round of voting last month, Milei was viewed as the leading candidate. However, he ultimately came in second place with 29.9% of votes, while Massa received 36.6%. Recently, Milei received an endorsement through an open letter signed by nine former presidents from Spain and Latin America, such as Mauricio Macri from Argentina, Andrés Pastrana and Iván Duque from Colombia, and Vicente Fox and Felipe Calderón from Mexico. The letter also included the signature of Peruvian author and Nobel Prize winner, Mario Vargas Llosa.
However, Milei is facing potential challenges as they were hoping to win the debate and numerous surveys have indicated that the two participants are evenly matched leading up to this Sunday's conclusion.
Macri and former first-round electoral foe Patricia Bullrich were conspicuous in their absence from Sunday's debate, after they were apparently disinvited by Milei amid reported friction between the nominal allies.
On Monday, Milei responded defensively in a radio interview, accusing Massa supporters of purposely coughing whenever he had the floor. This is not the first time Milei has made such accusations during TV appearances and public speeches.
Milei stated that whenever he tried to speak, there would always be someone coughing. He also mentioned that Massa was attempting to emotionally disrupt him, but was unsuccessful, despite the coughing interruptions.
Regardless of whether or not they have a cough, veterans of Argentina's 1982 war are unlikely to forgive the ultra-libertarian candidate. According to Alonso, "Milei is a product of right-wing groups from around the world who are now targeting Argentina."
Source: theguardian.com