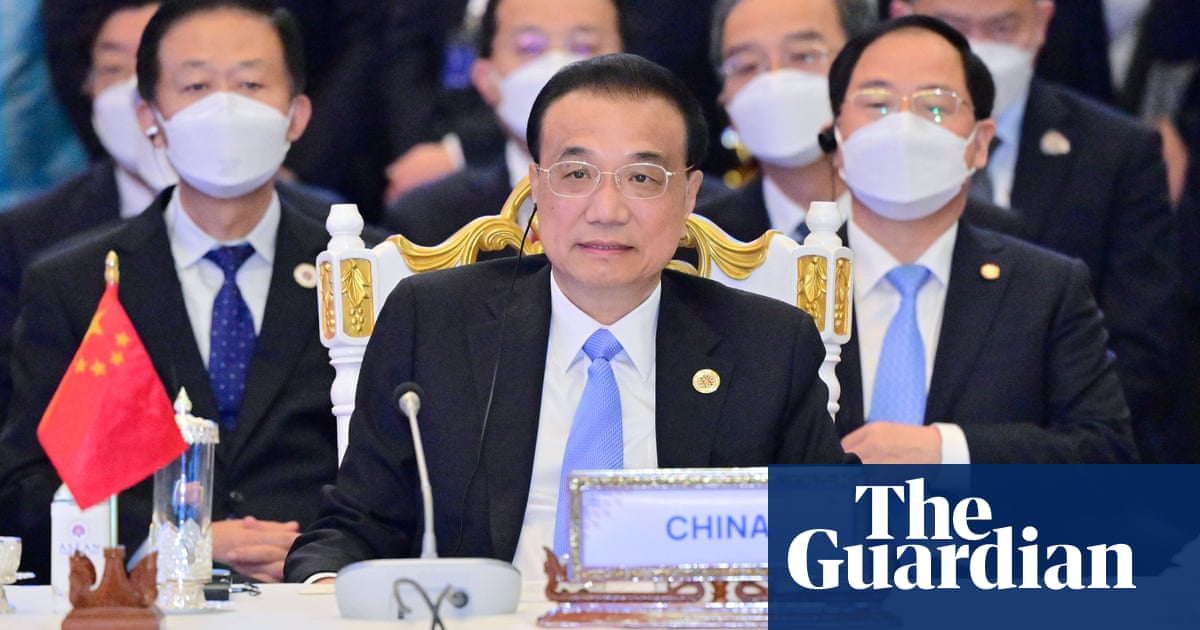 The Chinese state media has reported that Li Keqiang, the former premier of China, passed away unexpectedly at the age of 68. According to Xinhua news agency, Li suffered a heart attack and passed away in Shanghai on Friday morning.
According to state broadcaster CCTV, while taking a break in Shanghai, Comrade Li Keqiang suffered a sudden heart attack on October 26. Despite efforts to revive him, he passed away in Shanghai at 12:10 am on October 27.
According to observers, Li will be recognized for his support of a less restricted market and for standing up for China's less fortunate citizens. However, he will also be seen as a representation of the political opposition that has been overshadowed by Xi Jinping's authoritarian rule.
Li was premier – the second-highest position in China's political system – for a decade from 2013 until he was replaced by Li Qiang in March.
In March, during his final public appearance at a press conference, Li stated, "Regardless of changes in global conditions, China remains committed to increasing its level of openness. The Yangtze and Yellow Rivers will continue to move forward."
There were reports from social media users that they were unable to share videos of his statements, indicating how the authorities were managing news of his passing. In previous instances, public grieving over the loss of past leaders has been used as a means of expressing dissatisfaction with the present government.
On Friday morning, news of Li's passing garnered the most attention on Weibo, China's equivalent to Twitter. Several users shared their shock and sadness, but comments on the posts were limited or monitored, with only a few being displayed.
Earlier today, there were several posts featuring a song called "Unfortunately not you" by Fish Leong. Netizens have been sharing this song when a prominent leader passes away, possibly alluding to Xi, who cannot be openly criticized without risking safety.
Li was once considered to have a strong following among the Chinese population and government officials, despite being removed from his position as premier. He was seen as the preferred successor for president by former leader Hu Jintao, but was ultimately overlooked in favor of Xi Jinping in 2012. Li and Hu were both part of a competing faction within the Chinese Communist Party, but this group has since been marginalized as Xi has solidified his own authority and appointed his loyal supporters to important roles.
According to Wen-ti Sung, a China specialist at the Australian National University, during his ten-year term, there was a widespread failure to stop the loss of political influence for Li and his mentor Hu Jintao's support group, the Communist Youth League.
Li, the son of a government official from the poor province of Anhui, was assigned to rural labor during the Cultural Revolution. He later earned a degree in law from Peking University, where his peers recall his affinity for Western and liberal political ideologies. He even translated a book on law written by a British judge.
However, his beliefs shifted towards the traditional after he became a member of the government in the mid-80s. While his former classmates were demonstrating in Tiananmen Square in 1989, he was working as a bureaucrat and advancing in his career through his participation in the Communist Party Youth League.
In 1998, he was named the governor of Henan, China's most populated province, making him the youngest person to hold this position. He later went on to become the party secretary of the province. However, his actions during the HIV/AIDS epidemic, caused by a contaminated blood donation program, damaged his reputation. After serving as the party chief of Liaoning, he was then elevated to the role of vice-premier under former premier Wen Jiabao from 2008 to 2013. In this position, he was responsible for managing economic development and macroeconomics.
He gained global recognition for the "Li Keqiang index", a phrase created by the Economist to gauge China's economic development through unofficial means. This index originated from a private conversation between Li and a US diplomat during his time as party chief in Liaoning. Allegedly, Li expressed doubts about the accuracy of the province's GDP numbers and proposed using electricity consumption, rail cargo, and bank lending data for a more accurate assessment.
Sung stated that Li would be most likely be remembered for his advocacy for the underprivileged, referencing Li's comment during the pandemic that "600 million Chinese citizens earn only 1,000 RMB per month. Our focus should be on improving their lives after Covid."
However, Sung stated that he would also be known for what "might have been".
Li was an advocate for implementing changes in the economy, and had on occasion addressed the economic and societal issues facing China. Nonetheless, he primarily adhered to the beliefs of the party, especially as Xi gained more control.
Earlier this year, Li called for economic reform during his final tour of ministries. However, videos of his visits to various departments and warm welcomes were later removed from Chinese social media.
According to Adam Ni, a political analyst and author specializing in China, Li was a premier who was unable to prevent China from veering away from its path of reform and opening.
Further investigation by Chi Hui Lin
Source: theguardian.com