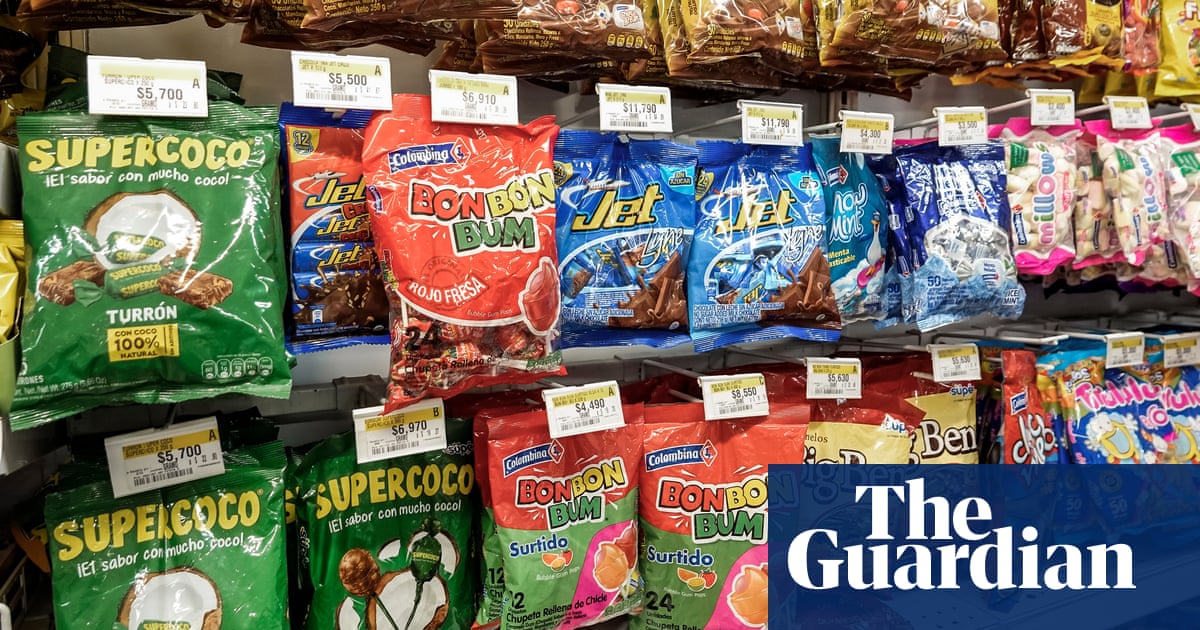 A recent legislation in Colombia, which imposes taxes on ultra-processed food, has received praise from activists and health professionals. This move is seen as a potential model for other nations to follow.
After multiple years of advocating, the legislation known as the "junk food law" was implemented this month, with a gradual implementation of a levy. A supplementary tax will be imposed on impacted foods, starting at 10% right away, increasing to 15% in the following year, and ultimately reaching 20% in 2025.
According to Franco Sassi, a professor of international health policy and economics at London's Imperial College Business School, many countries have imposed health taxes, such as on tobacco and sugary drinks, but few have applied them to processed foods. Colombia's approach is more comprehensive than previous ones and could serve as a model for other nations.
The tax aims to cover ultra-processed items categorized as pre-made foods produced in factories, as well as those with high levels of salt and unhealthy fat, such as chocolate or chips. Sassi noted that some concessions were made with the food sector, such as exempting certain processed foods, like sausages, from the tax.
The diet in Colombia is rich in sodium, which has been associated with a rise in cardiovascular conditions like strokes and heart failure. These diseases make up about 25% of deaths each year. On average, a Colombian person consumes 12g of salt per day, which is one of the highest rates in Latin America and globally. Around 33% of adults in Colombia have high blood pressure.
Other non-communicable diseases linked to diet and obesity, such as diabetes, are also problematic, with more than a third of deaths attributed to diabetes occurring among the under-70s.
Approximately 76% of deaths in Colombia are attributed to non-communicable diseases.
Beatriz Champagne, executive director of the Coalition for Americas' Health, a Latin American advocacy group, stated that it is important for Latin America to not follow in the footsteps of wealthy industrialized countries like the United States, where diseases linked to diet are prevalent. She also noted that Latin America is already ahead of the game in terms of implementing effective policies.
According to Sassi, Colombia's tax policy is in line with front-of-packaging labels. This follows the lead of neighboring countries Ecuador and Peru, as they also implement mandatory health warnings on foods containing high levels of unhealthy ingredients, such as sugar and saturated fat.
Sassi stated that the tax is imposed on products with health warning labels, providing both information and financial motivation for consumers to refrain from purchasing these items.
Advocates claim that they faced strong resistance from the food and drink sectors in the time leading up to the legislation being put into effect.
Esperanza Cerón Villaquirán from Educar Consumidores, an organisation which has been campaigning for health tax and product labelling since 2015, said: "Our team suffered all kinds of attacks and censorship prohibited in our country.
"We put in both institutional and personal effort, constantly staying vigilant and persevering."
Villaquirán likened the period of intensive effort preceding the implementation of the law to a challenging labor.
Opponents of the recently implemented tax argue that it will exacerbate Colombia's ongoing battle against inflation.
Sassi stated that the high cost of living and the significant impact of food prices on inflation make it challenging to discuss implementing new taxes in many countries. However, it is feasible to utilize current tax systems to provide incentives, such as lowering VAT on nutritious foods and increasing taxes on unhealthy choices.
According to Champagne, the main goal of industrial food production is financial gain rather than providing nourishment. This mindset leads to producers disregarding the potential harm their products may cause consumers, even if it results in illness or death.
Source: theguardian.com