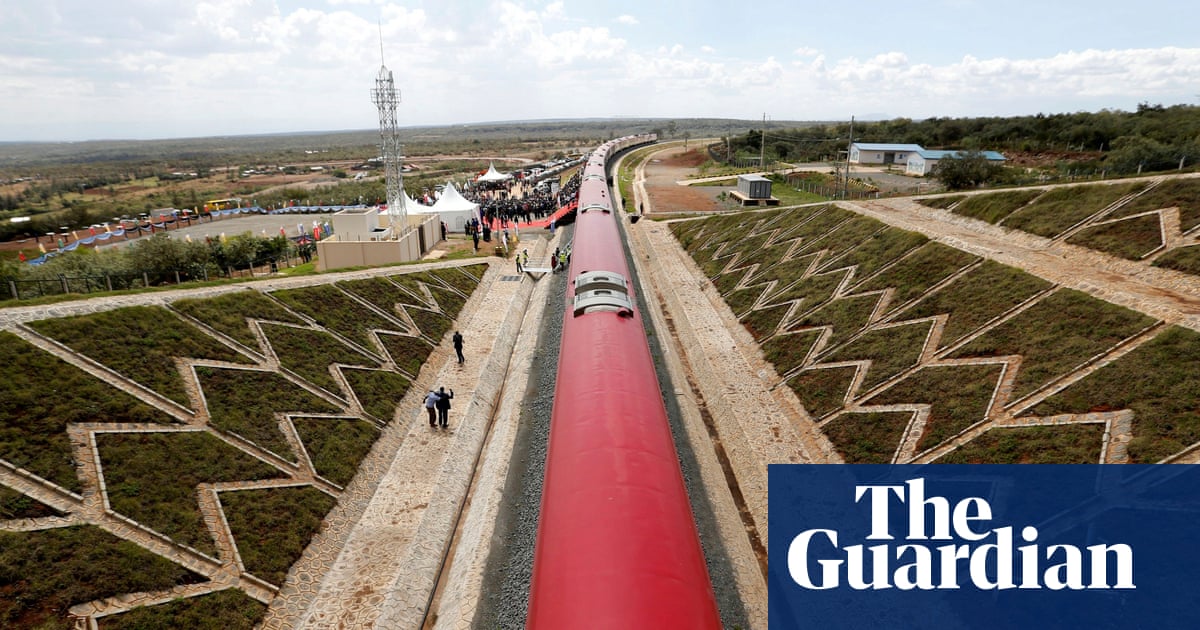 According to a recent report, China has taken on the role of the largest debt collector globally. The amount of outstanding debt owed to China by developing nations has risen to a range of $1.1 trillion to $1.5 trillion. Approximately 80% of China's loans to developing countries are now being used to support those facing financial difficulties.
From 2017 onwards, China has held the top spot as the largest bilateral lender globally. Its primary development banks have provided a total of around $500bn in loans from 2008 to 2021. While some of this was before the implementation of the Belt and Road Initiative (BRI), the program has played a significant role in attracting investments in developing nations.
However, a recent study conducted by scholars at the AidData research lab at William & Mary, a public university in Virginia, has revealed that China, the second largest global economy, is taking on the responsibilities of both an international debt collector and a bilateral funder for significant infrastructure ventures.
Chinese government-affiliated banks have provided loans for the construction of railways in Kenya and power plants in Cambodia, among numerous other projects. A team of AidData researchers examined a total of 20,985 initiatives in 165 countries with low to middle income, which were funded by grants and loans totaling $1.34 trillion from 2000 to 2021.
According to the study, an increase in the amount of debt owed to Chinese lenders has led to a rise in the number of projects that have been suspended or cancelled. This trend has caused concern for Beijing as a significant portion of the loans were given to countries facing or at risk of financial troubles, increasing the likelihood of defaults.
In June, Zambia made a significant agreement to reorganize $6.3 billion of debt, with the majority owed to the Export-Import Bank of China, one of the primary policy banks in the country.
In order to decrease the likelihood of future defaults, Chinese policymakers have implemented various tactics such as decreasing loans for infrastructure projects and increasing emergency lending. In 2015, infrastructure project loans made up more than 60% of China's overall loan portfolio. However, by 2021, the percentage had decreased to just over 30%, with emergency lending making up almost 60% instead.
The researchers determined that China is taking on the role of an international crisis manager. They have established a support system for nations facing financial difficulties, ultimately protecting their Chinese creditors who are heavily invested in those countries.
Chinese lenders are attempting to decrease their vulnerability by imposing harsher consequences for delayed payments, a strategy that could potentially isolate borrowers. According to the AidData report, data from the Gallup World Poll reveals a decline in support for China among low- and middle-income nations, with approval ratings dropping from 56% in 2019 to 40% in 2021.
The terms and conditions of specific Chinese loans are often not transparent, but economists estimate that Chinese government loans to low-income countries typically have a 2% interest rate compared with the 1.54% norm for the World Bank's concessional loans. But the AidData researchers found that between the early years of the BRI (2014-2017) and the latter period (2018-2021), Chinese lenders increased the maximum penalty interest rate for late repayments from 3% to 8.7%.
Bradley Parks, an author of the report and the executive director of AidData, stated that China is currently facing challenges as the top official debt collector globally. This comes at a time when several of its main borrowers are facing financial difficulties. As a result, debt collectors are not viewed favorably.
However, according to Parks, China will not simply sit back and witness the failure of its major global infrastructure project. He stated that Beijing is currently undertaking a "rescue mission" to lessen the effects of debt distress, while also strategically planning for the future. Parks explained that the government is implementing measures to ensure that the Belt and Road Initiative remains viable in the long term.
Source: theguardian.com