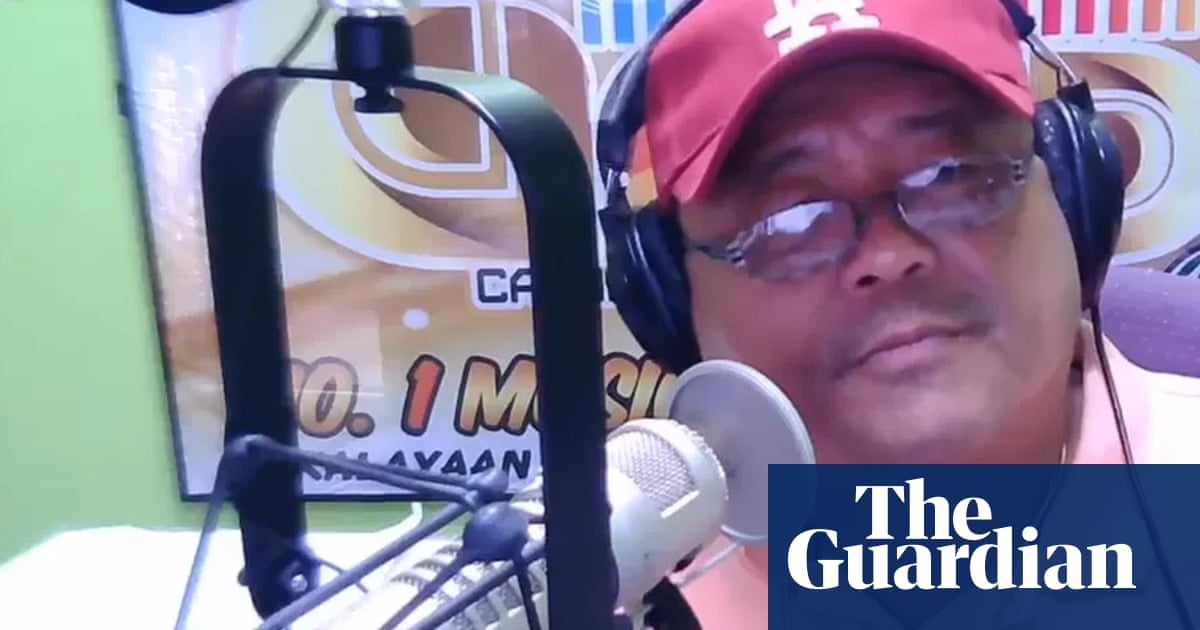 An on-air personality in the southern region of the Philippines was killed by gunfire in his broadcasting studio in a bold assault that was observed by viewers tuning in to the show through Facebook.
The shooter entered Juan Jumalon's home radio station, where he was known as DJ Johnny Walker, by pretending to be a listener. During a live broadcast in Calamba, Misamis Occidental province, the gunman shot Jumalon twice, according to police.
According to the police, the assailant robbed the victim of their gold necklace and escaped on a motorcycle with an accomplice who was waiting outside. An investigation is currently being conducted to determine the identity of the shooter and whether or not the incident was connected to their job.
For a considerable amount of time, the Philippines has been considered one of the most perilous locations for journalists globally.
President Ferdinand Marcos Jr expressed strong condemnation for the shooting and stated that he had instructed the national police to locate, apprehend, and bring the perpetrators to justice.
Marcos stated that our democracy will not tolerate attacks on journalists, and those who endanger the freedom of the press will be held accountable for their actions.
The National Union of Journalists of the Philippines, a organization that promotes freedom of the press, reported that Jumalon was the 199th journalist to be murdered in the Philippines since 1986. This was the year when democracy was restored after the "People Power" revolution overthrew dictator Ferdinand Marcos, who is the father of the current president. The Marcos family was then forced to flee to the United States.
The watchdog expressed strong disapproval of the attack, especially because it took place at Jumalon's residence, which also functioned as a radio station.
A footage of the assault depicts Jumalon, aged 57, pausing and gazing upwards at something outside of the camera's view before two gunshots are heard. He then falls back in his seat while background music continues to play. He was declared deceased while being transported to the hospital.
The perpetrator was not visible in the live broadcast on Facebook. Authorities stated that they were investigating whether security cameras at the residence and neighboring properties captured any evidence.
In 2009, a dominant political family and their allies killed 58 individuals, including 32 journalists, in a violent incident in the Maguindanao province of southern Philippines. This was the most lethal attack on the press in recent times.
While the mass killing was later linked to a violent electoral rivalry common in many rural areas, it also showcased the threats faced by journalists in the Philippines. A surfeit of unlicensed guns and private armies controlled by powerful clans and weak law enforcement in rural regions are among the security concerns that journalists face in the poverty-stricken country.
Source: theguardian.com