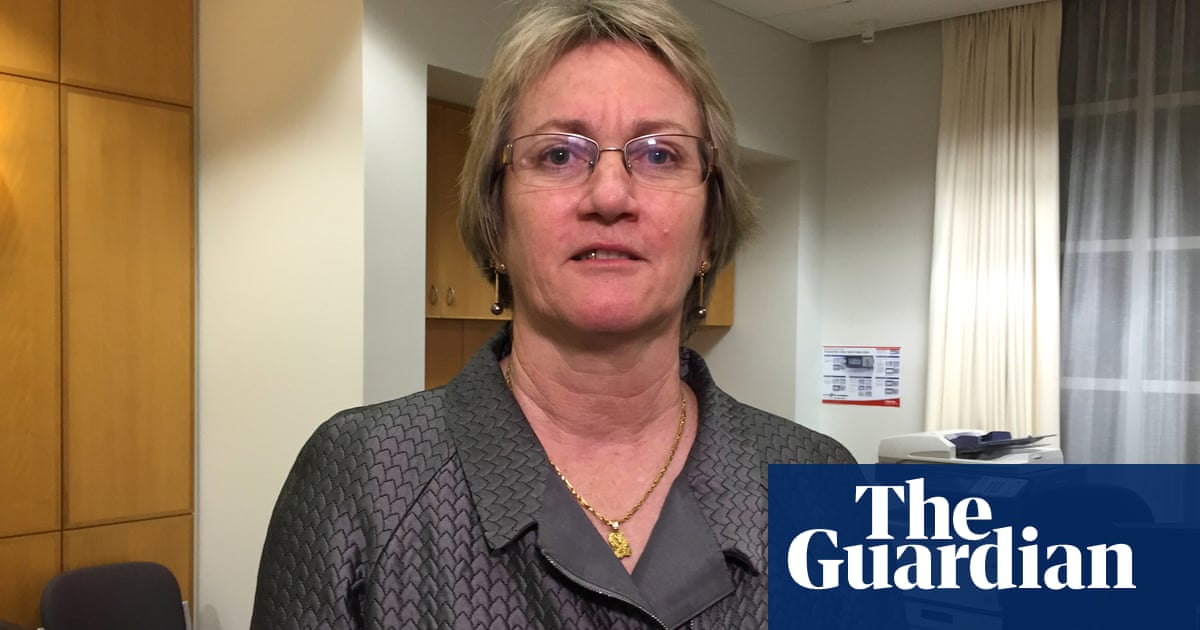 Despite the government's efforts to address the concerning rates of youth nicotine addiction, an Australian politician still delivered a speech at the tobacco industry's main conference in South Korea.
This marks the first instance in over ten years that an active Australian political figure has presented at a conference funded by the tobacco industry. Participating in these conferences may potentially violate a treaty from the World Health Organization (WHO), of which Australia is a member.
The annual GTNF conference, sponsored by British American Tobacco, Imperial Brands, and Juul Labs, took place in Seoul from September 19 to 21.
Kezia Purick, an independent MP from the Northern Territory, participated in the conference that serves as a significant networking opportunity for the tobacco and nicotine sector. She also joined a panel discussion on industry regulations.
The discussion was led by David Bertram, a consultant and former public relations manager for Philip Morris International, a tobacco company. Other members of the panel were Adam Afriyie, a British Conservative Party member of Parliament, and Marina Foltea, an expert in trade law.
Attendees paid at least $7,000 to participate, depending on the purchased package, which granted them access to plenary sessions, panel discussions, and networking opportunities. Attendees were required to be a representative of the tobacco and vapor/nicotine industries or a relevant stakeholder.
Australia became a member of the World Health Organization's Framework Convention on Tobacco Control (FCTC) in 2003. This is a global agreement based on scientific evidence that requires the government to safeguard its tobacco control policies from interference by the tobacco industry and its agendas.
Join Guardian Australia's complimentary AM and PM email newsletters to receive a daily recap of the latest news.
The FCTC contains several provisions, including one that restricts government involvement with the tobacco industry to only those necessary for implementing successful tobacco control measures; and another that prohibits partnerships with the tobacco industry. This applies to all levels of government, including federal, state, and territory.
Guardian Australia put a series of questions to Purick, including who paid for her attendance, what was covered as part of any sponsorship to attend, what her response is to allegations her attendance breaches the FCTC and whether she met with tobacco, vaping and nicotine industry representatives.
Purick declined to address all of the questions, stating that Guardian Australia's interest in the activities of an Independent member from a small jurisdiction is flattering.
She stated that her visit to South Korea has been documented in the Members' Register of Interest since the expenses exceeded $300 for gifts, donations, and gratuities.
The next update for the NT register of interests will be presented in March 2024, while the most recent version can be accessed online as of March 2023.
Requests for comment from the chief minister of the Northern Territory, Natasha Fyles, were left unanswered.
Purick served as the speaker of the Northern Territory parliament but stepped down in 2020 following an investigation by the Independent Commissioner Against Corruption (ICAC). The investigation revealed that Purick had committed corrupt acts and breached public trust while trying to establish a new political party.
Initially, Purick disputed the results and claimed she was not given fair treatment or proper procedures by Icac. She took legal action against Icac for their findings and a resolution was reached outside of court in 2021.
According to Simon Chapman, an expert in tobacco control and a professor of public health, Purick's explanations regarding her attendance at the GTNF were insufficient.
According to Chapman, there should be repercussions for those who openly disregard Australia's commitment to an international treaty. Attending a political event would be a blatant violation of Australia's signing and ratifying of the FCTC.
The Australian government's description of the responsibilities held by public agencies and officials according to the FCTC states that if meetings with the tobacco industry are deemed necessary for creating public policies, then those consultations should be open to the public (unless prohibited by law) and conducted with accountability and transparency.
"Please refrain from agreeing to any side meetings or accepting invitations to social events or hospitality, such as lunch, products, or gifts," states the outline. "Avoid engaging in any interactions that may give the impression of a partnership or cooperation."
In May, the Albanese government declared that it will prohibit the import and sale of non-prescription vaping items. This ban applies to all products containing nicotine, as well as those labeled as nicotine-free.
Continuous discussions are taking place among the health ministers from the federal, state, and territory levels to talk about the specific aspects of upcoming legislation. A date for when the reforms will go into effect has not yet been determined.
Mark Butler, the Minister of Health at the federal level, was reached out to for a statement.
Source: theguardian.com