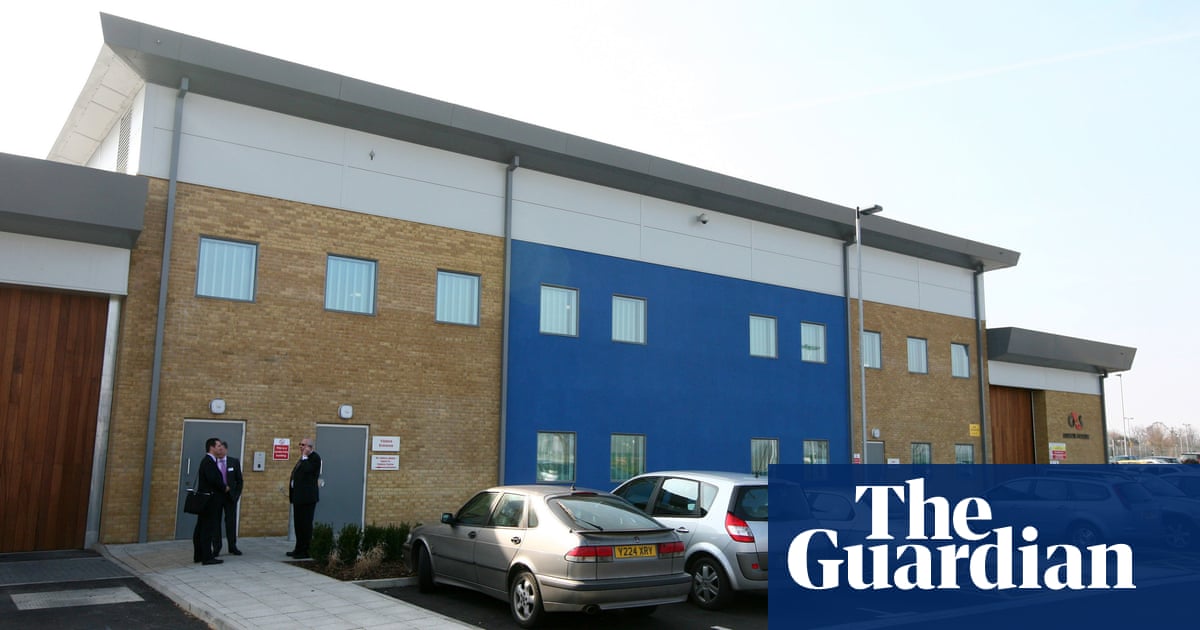 The Home Office has announced three inquiries into the passing of a 37-year-old Albanian immigrant who was in detention.
The individual passed away on Friday after attempting suicide in Brook House immigration removal centre near Gatwick airport just over a week ago. They were then taken to East Surrey hospital, where they received treatment in the intensive care unit.
The Home Office confirmed the man's death on Saturday morning. Investigations have been launched by the police, coroner, and prisons and probation ombudsman.
A demonstration took place at Brook House, which had recently undergone a critical public investigation, led by primarily Albanian detainees following one individual's suicide attempt and another Albanian man's attempted suicide.
The second individual was expelled shortly following his suicide effort, but was promptly brought back to the United Kingdom after his attorney filed a legal objection to his deportation. The government agency responsible for immigration and citizenship allowed him to return to Brook House after agreeing to postpone his departure.
A report from a psychologist, as seen by the Guardian, advised the Home Office to perform a thorough clinical evaluation before proceeding with the deportation of the man.
The report warned that not taking action could cause lasting damage to his mental and physical health.
A protester who was detained in Albania stated that the two individuals who attempted suicide were anxious about their well-being because they were scheduled to be sent back to Albania.
One individual expressed to me that they believed it would be preferable to die in the UK rather than be forcibly returned to Albania. He stated that our treatment in detention is inadequate and dehumanizing, as we are not animals but human beings.
The Home Office has often referenced its "significant joint statement" with Albania, which was signed on December 13, 2022. This statement aims to speed up the process of deporting Albanian citizens who are living in the UK without legal permission, back to Albania.
Attorneys and activists for human rights have cautioned that numerous Albanian individuals who have sought refuge in the UK for reasons such as trafficking or blood feuds are at risk if they are forcibly sent back to their native land.
According to Esme Madill, a lawyer from the Migrant and Refugee Children's Legal Unit at Islington Law Centre, the recent news of a man's death has caused concern among Albanians seeking refuge in the UK. She expressed that this case has greatly affected the young and vulnerable Albanian victims of trafficking that they work with, who now fear the lack of supervision in the judicial system and believe that this is their fate as well.
"We are deeply troubled by the current classification of Albania as a secure country under the Illegal Migration Act, as it is causing heightened desperation among the youth we assist. We are concerned that such incidents may occur more frequently."
A representative from the Home Office expressed their condolences to the loved ones of the deceased individual. The well-being of all individuals under our care is of the utmost priority. The death of anyone in immigration detention is a heartbreaking occurrence and will be thoroughly investigated by the authorities and independent agencies.
Unfortunately, on March 26th, 2023, a 39-year-old man named Frank Ospina from Colombia passed away while being held in the Heathrow immigration detention center. It is believed that he also committed suicide.
Source: theguardian.com