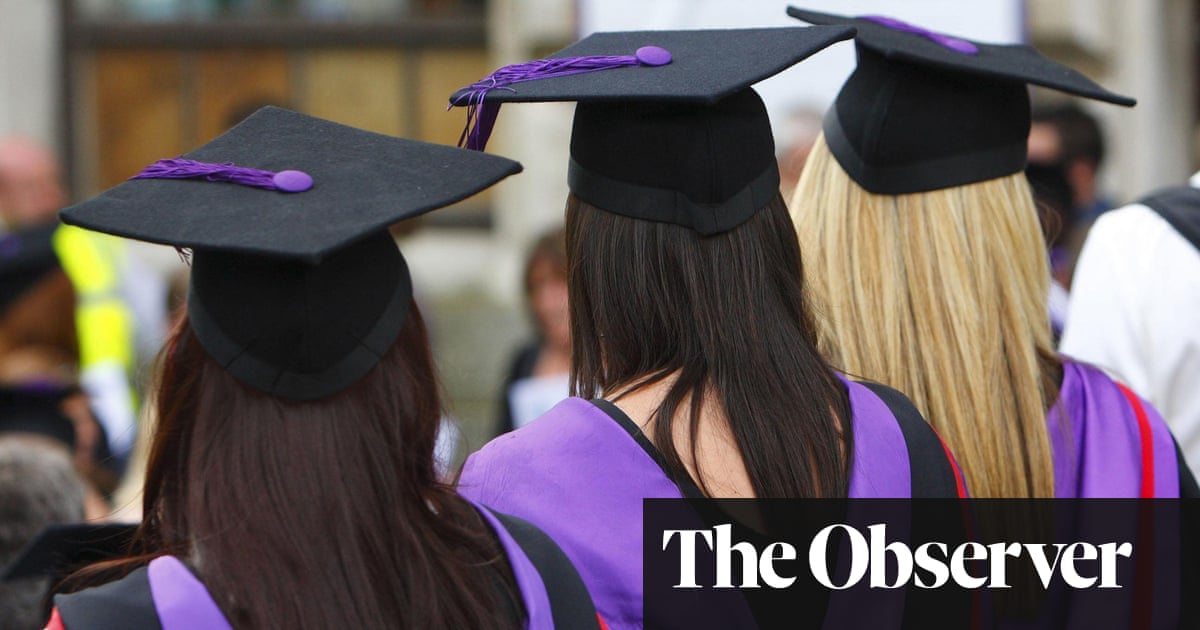 Last year, one UK university spent £28m solely on agent fees while education agents continue to receive high commissions for recruiting international students.
The data gathered by the Observer provides valuable information about the profitable market for recruiting students. This industry has expanded quickly due to a rise in the number of international students and the growing reliance of some universities on the revenue they generate. In the previous year, nearly 500,000 UK study visas were granted, a 23% increase from the previous year and double the number in 2019. A recent analysis by The Guardian revealed that one-fifth of the income received by UK universities is now from international students.
The cost of tuition for international students is greater than that for domestic students. According to the British Council, international undergraduate students typically pay £22,000 per year, while postgraduate students pay even higher fees.
In order to motivate agents, certain universities offer attractive referral payments, either a set amount per student or a portion of the first year's tuition fees. Data collected from participating universities shows that agents typically receive between £2,000 and £8,000 per student. This is a significant increase from the estimated amount of £1,000 a decade ago.
According to records obtained by the Observer, the University of Greenwich spent over £28.7m on education agents in the 2022/23 academic year, a significant increase from the previous year's £18.3m and a substantial jump from the £3.3m spent in 2017/18. This sum was distributed among 230 agencies and was primarily used for the recruitment of 2,986 postgraduate and 500 undergraduate students during this period. On average, the university paid around £8,235 in agent fees per student.
De Montfort University in Leicester paid agents a total of £17.1m in commission last year, a significant increase from the previous year's amount of £10.5m. The payments were made for 4,457 international students, indicating an average of £3,829 per student, which is higher than the average of £2,388 from five years ago.
The information about spending at UK universities was uncovered through freedom of information requests. Many universities declined to share their spending, citing the need to protect sensitive business information. However, some of the top universities, like Oxford and Cambridge, stated that they do not work with education agents at all.
Out of the 20 who provided specific numbers, the majority saw an increase in their spending. For example, Leeds Beckett spent £9.5 million in 2022/23, a significant increase from their spending of £871,000 five years prior. Similarly, Manchester Met's spending also rose from £650,447 to £4 million.
Universities UK, an organization representing 142 schools, reported an increase in agent expenses due to the influx of international students to the UK. The organization stated that more students are opting for agent assistance in navigating the application, selection, and visa procedures. It also acknowledged that universities view agents as reliable and beneficial partners and implement strict measures to prevent exploitation.
However, within the broader education industry, there is a growing concern about potential unethical behavior driven by the use of agents. This includes reports of agents guiding students towards specific courses in exchange for incentives. Kishore Dattu, general secretary of the Indian National Student Association, which advocates for Indian students in the UK, stated that agents often prioritize their own interests over finding the best fit for students. They may even entice students with offers, such as providing a laptop or phone.
Earlier this year, Lord Jo Johnson, who used to be the minister for universities, cautioned that one of the main threats to universities' licenses came from unscrupulous agents. These agents provided students with fraudulent bank documents or reused funding in order to bypass visa regulations that mandate a certain amount of savings.
and accreditation
The speaker requested that the Office for Students create a database of agents and publicly release statistics on visa rejections and course completion rates, segmented by agent. Currently, there is no official regulation of education agents in the UK, but agents have the option to adhere to an ethical code of conduct. The British Council manages a database and provides training and certification for agents.
The universities mentioned in the Observer's investigation have confirmed that they have implemented strict measures to ensure that agents are conducting themselves ethically. There is no indication of any misconduct by intermediaries acting on their behalf. They cited various reasons for the increase in agent fees, such as a surge in the number of students due to the implementation of the graduate visa route in 2019.
Greenwich reported a substantial increase in expenditure, attributing it to a significant rise in the number of international students, which has seen a 179% increase since 2019/20. The university also noted growth in domestic student enrollment and stated that its commission rates remained unchanged. It further mentioned its collaboration with UK Visas and Immigration to ensure compliance with regulations and regular audits of its procedures and agent partnerships.
According to De Montfort, agents play a crucial role in assisting international students with their applications, visas, and housing arrangements. The university believes that these agents are vital in establishing relationships with educational institutions in other countries. They also stated that the fees paid to agents are in line with the increase in tuition fees for EU students. As a result, agents are receiving higher compensation. The university also mentioned that they thoroughly screen all agents before signing any contracts and will terminate partnerships if their expectations are not met.
Leeds Beckett University stated that payments to agents were proportional to the increase in international student enrollment, and that strict protocols were implemented to oversee agent relationships.
International students are estimated to have added £42bn to the UK economy in 2021/22, up from £31.3bn in 2018/19.
Source: theguardian.com