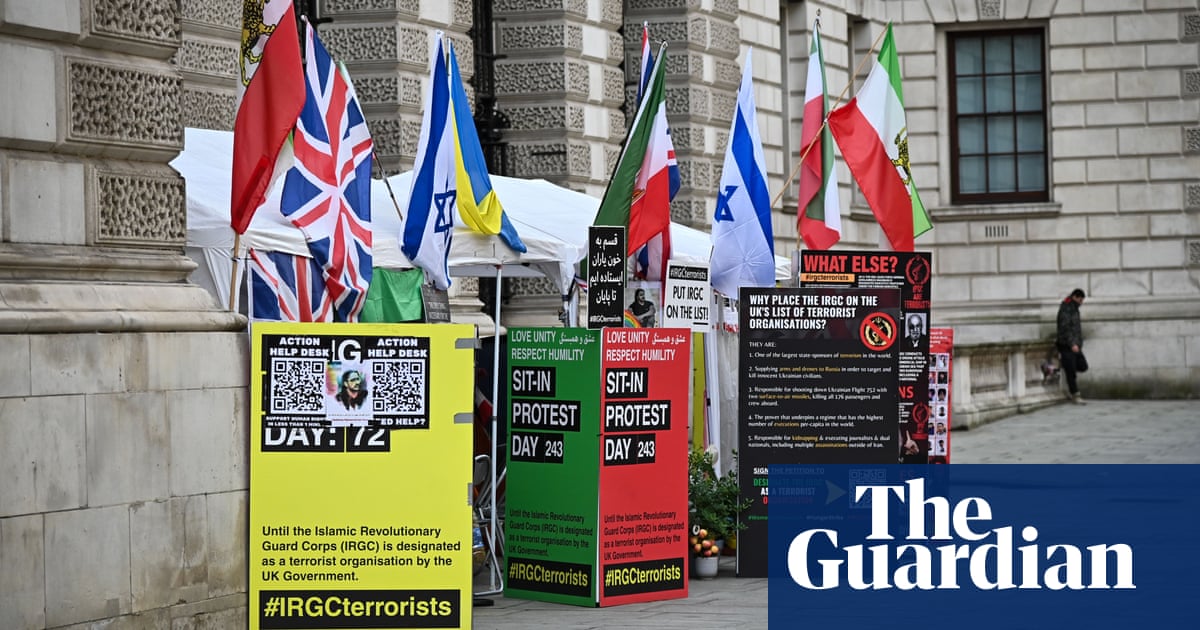 British authorities are closely monitoring the possibility of Iran using the Israel-Hamas conflict to their advantage in the UK. There are concerns that Tehran poses a growing security threat to dissidents and critics.
Issues regarding Russia and China have been widely recognized, however, the most prominent change in the threat landscape within the country over the past year has been Iran's efforts to intimidate and harass.
There is currently concern about whether Iran will support extremist factions or potentially engage in terrorist actions in the UK as Israel's aggressive attacks on Gaza persist. However, there is currently no proof of this occurring. According to one source, we are aware of this potential risk.
This progress would greatly increase the involvement of the Iranian government in the UK. However, due to the intense crisis happening in the Middle East, experts are not dismissing the possibility of any actions from insiders, who understand that violence in other countries can inspire individuals to commit violent acts at home.
Ken McCallum, the director of MI5, stated in November that Iran had been involved in 10 schemes "to abduct or potentially harm British or UK-based individuals" in the current year. As of February, this number had risen to 15. There is no available data on more recent incidents.
Numerous individuals who were singled out were British journalists, including staff members of the independent television network Iran International. In February, the network was compelled to shut down its original office in the UK and move to a safer location. From there, its London bureau was able to resume on-air broadcasts in September.
According to a spokesperson, Iran International had to implement airport-style security measures at their new location in north London, including locks, cameras, and airlocks, upon the recommendation of the Metropolitan Police. This was due to a previous warning that there was a serious and believable threat to the safety of individuals at their previous location in west London.
In the beginning of this month, reporters from the BBC's Persian division expressed their concerns about walking alone in public due to being targeted by Iran. They also reported receiving threatening messages involving physical harm and sexual assault. One journalist, who is British-Iranian, shared that one of the threats mentioned "a very deep river" on Westminster Bridge.
Officials from Whitehall report that the IRGC, a military force in Iran, has established a strong presence in the UK by collaborating with organizations like Hamas and Hezbollah. They have identified over 10 mosques, groups, and educational institutions that are connected to the IRGC.
In July, the Foreign Office stated that the IRGC would not be designated as a terrorist organization. This decision was made partly due to concerns that banning the group would result in the British ambassador to Tehran being expelled. As a consequence, the UK would lose its remaining influence in Iran, especially since the EU did not plan to take similar action.
Earlier this month, Robin Simcox, the Home Office's commissioner for countering extremism, received criticism for his decision. He argued that the IRGC supports groups like Hamas, which the UK has already designated as a terrorist group. Furthermore, he claimed that the IRGC is also involved in planning violent acts around the world.
Simcox presented a larger point to the audience at the Royal United Services Institute thinktank, stating that the level of Iranian involvement in this country is often underestimated, and that Iran actively attempts to fuel extremism here. However, this conclusion is starting to shift.
Source: theguardian.com