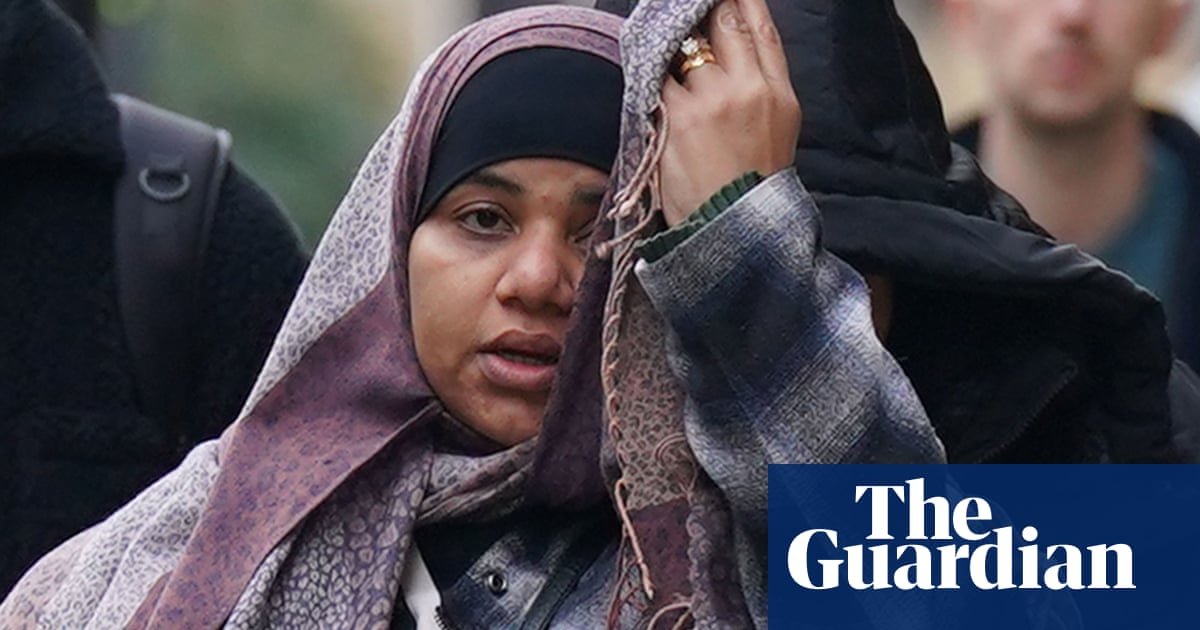 A woman has been convicted for facilitating female genital mutilation (FGM) on a three-year-old British girl while on a trip to Kenya. This is the first conviction of its kind.
Following a trial at the Old Bailey, Amina Noor, aged 39, was found guilty of aiding a Kenyan woman in performing the procedure in 2006. This conviction, with a potential maximum sentence of 14 years, is the first for aiding in this type of harm under the Female Genital Mutilation Act 2003.
In 2019, a woman from Uganda living in Walthamstow, east London, was convicted and sentenced to 11 years in jail for performing female genital mutilation on a three-year-old girl. This was the only other known case of prosecution under this act.
The decision demonstrated that the implementation of mandatory reporting for suspected FGM in 2015 was effective, according to activists.
Patricia Strobino, the lead prosecutor in the case, praised Noor's conviction, stating that she hopes it will inspire other potential victims and survivors of FGM to come forward and share their experiences without fear, knowing that they will be supported and believed in telling their truth.
This will send a clear message to potential defendants or individuals who continue this practice, whether in the UK or abroad, that they will face prosecution.
Strobino stated that one of the difficulties in addressing this type of offense is that it often occurs in secrecy. Although these practices are prevalent in specific communities in the UK, it is difficult to get individuals to come forward and share their experiences due to fear of being ostracized or rejected by their community.
Earlier, Deanna Heer KC, the prosecutor, stated that Noor had accompanied the girl to Kenya in 2006 and had taken her to a private residence where she underwent FGM.
The offense was not discovered until the girl reached the age of 16 and shared it with her English teacher at school.
During questioning, the accused stated that she believed the procedure was simply an injection and that the girl appeared "joyful and able to engage in physical activity" afterwards. However, upon examination in 2019, it was discovered that the girl's clitoris had been surgically removed.
Heer stated that Noor seemed "surprised and distressed" and expressed that the outcome was not what she had anticipated. Based on her initial report, Noor accompanied another woman to a "clinic" where the girl was taken into a room for a procedure.
The accused individual stated that she was asked to come inside, but declined due to feeling "fearful and anxious". Later on, the victim seemed subdued and wept throughout the night, expressing discomfort.
During a subsequent police interrogation while under caution, Noor refuted any claims that threats were made against her prior to the performance of FGM on the girl.
Heer stated that the woman was asked if she had any reservations about the procedure, either upon arriving at the clinic or beforehand. The woman responded, "Yeah, I considered it but ultimately went through with it."
The jury was informed that the accused was born in Somalia and relocated to Kenya at the age of eight due to the ongoing civil war in Somalia. At 16, she moved to the UK and was eventually given British citizenship.
The accused justified the actions towards the girl as "Sunnah," a term in Arabic that refers to "tradition" or "way," and claimed it was a longstanding cultural practice.
During her trial, Noor, who is from Harrow in north-west London, testified that she was warned of being "cursed" and "disowned" by her community if she did not participate. She explained to the jurors that this threat caused her immense distress and added, "It was a burden that I had no control over."
The purported victim, now 21 years old, cannot be revealed due to legal circumstances.
Nimco Ali, a survivor of female genital mutilation (FGM) and founder of the Five Foundation, a global alliance dedicated to ending the practice of cutting girls, expressed her approval of the decision.
She expressed her amazement at the success of mandatory reporting by teachers and healthcare professionals, which had been strongly advocated for. It was evident that a girl had been let down by the system, but today she received some form of justice thanks to the implemented policies.
She emphasized the need to combat FGM in both the UK and globally by collaborating to address the underlying reasons for its prevalence.
A study conducted in 2014 found that approximately 137,000 females in England and Wales have been impacted by FGM. According to Ali, this estimate requires prompt revision.
Source: theguardian.com