Next week, the highly anticipated "ultimate" Beatles track, Now and Then, which includes all four members, will be made available due to the utilization of the same AI technology utilized in improving the audio for Peter Jackson's film Get Back.
In a statement, Paul McCartney expressed his emotions upon hearing John's voice in a crystal clear manner. He also mentioned that all members of the Beatles contributed to the recording, making it a genuine piece. McCartney also expressed excitement for the release of a new song in 2023 that has yet to be heard by the public.
Now and Then was written and sung by John Lennon in the late 1970s at his home in the Dakota building in New York City. In 1994, Lennon's widow Yoko Ono gave the demo to Paul McCartney on a cassette labelled "For Paul" that also included Lennon's demos for Free As a Bird and Real Love.
Although McCartney, Ringo Starr and George Harrison finished the later songs and they were later released as singles for the Beatles Anthology project, technical constraints prevented Lennon's vocals and piano on "Now and Then" from being isolated and incorporated with new parts recorded by the remaining three Beatles. As a result, the song was ultimately put on hold.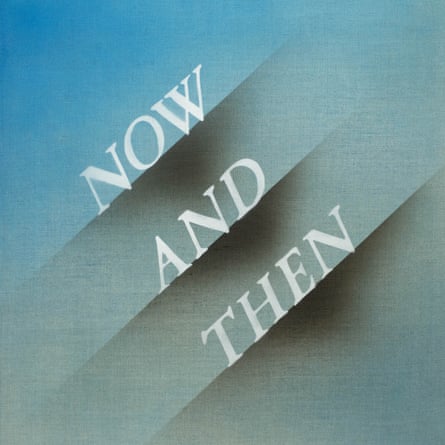 Over 25 years later, Jackson utilized AI-powered technology to separate the original audio from Michael Lindsay-Hogg's 1970 footage of the Beatles creating their last album, Let It Be. This allowed for the separation of instruments, vocals, and conversations, and ultimately led to the creation of the Get Back documentary series featuring both audio and visuals.
The technology was then used to produce a new mix of Revolver in 2022 and inspired the surviving band members to revisit Lennon's Now and Then demo. Jackson and a sound team led by Emile de la Rey used the same technique to isolate Lennon's original vocal performance from his piano.
In a statement, Starr expressed, "It was an incredibly emotional experience for all of us, as it felt like John was actually in the room with us. It was the closest we'll ever get to having him back."
McCartney and Starr collaborated to create fresh elements for the track, incorporating guitar recordings by Harrison from 1995 and a string arrangement composed by McCartney, Giles Martin, and Ben Foster. The updated song also includes backing vocals from the original recordings of Here, There and Everywhere, Eleanor Rigby, and Because. Jeff Lynne added his own touch to the production.
In an interview with BBC Radio 4 in June, McCartney shared that AI technology was utilized to "extract" Lennon's voice from a cassette recording. He explained, "Through this AI, we were able to isolate John's voice and purify it. This allows us to mix the record in the usual manner, with some room for flexibility."
His statements raised worries that AI was being utilized to artificially recreate elements of Lennon's performance. McCartney later elaborated on the "uncertainty and speculation", explaining: "I can't disclose much at this point, but just to be clear, nothing has been artificially or synthetically produced. It's all authentic and we all contribute to it. We simply improved some existing recordings – a practice that has been ongoing for years. We hope you enjoy it as much as we do."
A 13-minute documentary showcasing the creation of the song will debut at 7:30pm GMT on Wednesday, November 1. The full version of the song will be revealed on November 2. On November 3, it will be released as a double A-side single with the Beatles' first single, Love Me Do, featuring artwork by pop artist Ed Ruscha.
Fans were not surprised by the presence of Now and Then. In 1997, McCartney revealed to Q magazine that it had been put on hold due to Harrison's disapproval.
The title was lacking and needed some adjustments, but the verse was lovely and John sang it," he stated. "However, George was not a fan. Since The Beatles operated as a democracy, we ultimately did not use it." McCartney later explained to the New Yorker that Harrison had deemed Lennon's demo as "extremely poor."
Olivia Harrison, the wife of Harrison, expressed in a statement that in 1995, after spending multiple days in the studio working on the track, George encountered technical difficulties with the demo that he believed were impossible to overcome. As a result, he decided that it was not feasible to complete the track to the desired level of quality. If he were still alive, his son Dhani and herself are confident that he would have enthusiastically joined Paul and Ringo in finishing the recording of "Now and Then."
Sean Ono Lennon, the son of Lennon, shared his thoughts on the creation of the song, stating that it was a heart-warming experience to hear them collaborate again after his father's passing. He also mentioned that it was the final song that his dad, Paul, George, and Ringo worked on together, giving it a sense of being a time capsule and feeling like it was destined to happen.
The upcoming physical release of Now and Then precedes the reissues of the Red Album and the Blue Album, which will now include all of the Beatles' singles, with an additional 12 songs on Red and nine on Blue.
Source: theguardian.com