The remains of four tribal fighters who were killed almost 150 years ago have been given back to a Taiwanese Indigenous group by a Scottish university. This act has been praised as a significant step towards achieving justice.
Japanese soldiers who invaded southern Taiwan in 1874 are believed to have taken the skulls as war trophies after fighting against the Paiwan people. The skulls were later acquired by the University of Edinburgh in 1907.
According to the Council of Indigenous Peoples in Taiwan, this marked the initial global repatriation of ancestral remains for the country's Indigenous community.
The council stated that the repatriation on Friday held significant historical significance and marked a crucial step towards achieving justice for Indigenous peoples.
Icyang Parod, the council's minister, expressed his hope that the community would be able to find comfort and recovery through the repatriation process.
It was suggested that academic institutions and museums collaborate to contemplate past wrongdoings and promote acknowledgement of the rights of Indigenous peoples.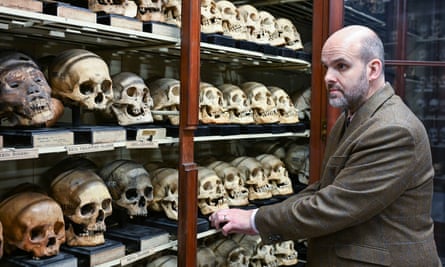 The remains will be housed at the National Museum of Prehistory in Taiwan until the local community in Mudan, located in southern Taiwan, decides on a final resting place.
The university reported that the remains belonged to four soldiers from Mudan township, a community mainly inhabited by the Paiwan tribe, the second-largest indigenous group in Taiwan.
In 1907, University of Edinburgh principal William Turner received the skulls, which had been brought to Japan by a United States navy officer who had served as a military advisor during the 1874 conflict.
In November 2021, Taiwan's Council of Indigenous Peoples submitted a request for repatriation, which was approved in July of the following year.
A customary Paiwan ritual to pay respects to the deceased took place prior to the transfer of the remains during an official handover ceremony on Friday.
According to Tom Gillingwater, the head of anatomy at the University of Edinburgh, the return was made possible through collaboration between the university and the Taiwanese community.
Gillingwater stated that they are dedicated to confronting their history of colonization. This repatriation is the most recent step in their ongoing practice of giving back objects to the rightful representatives of the cultures they were taken from.
Source: theguardian.com