C
Harlyn Marie "Chan" Marshall, also known as Cat Power, was born in Atlanta, Georgia, in 1972 and was raised in the southern United States. She began her music career in the late 1980s and recorded her first two albums consecutively in 1994. Marshall is recognized for her delicate and introspective indie rock sound, influenced by blues and soul. She has released 11 studio albums, including the highly praised The Greatest in 2006. She currently resides in Miami with her eight-year-old son Boaz. Her live album, Cat Power Sings Dylan: The 1966 Albert Hall Concert, will be released on November 10th.
1. Comedy
Dave Chappelle at Madison Square Garden
Dave Chappelle turned 50 while performing at Madison Square Garden in August. To honor the 50th anniversary of hip-hop, he had special guests like the Roots, Nas, Ludacris, Jon Stewart, Luenell, and Chris Rock join him on stage. The show was incredible and his performance was a huge hit. Despite the massive venue, it felt intimate and personal, like Dave was just entertaining you in his own living room.
2. Art
Tracey Emin: Lovers Grave at White Cube New York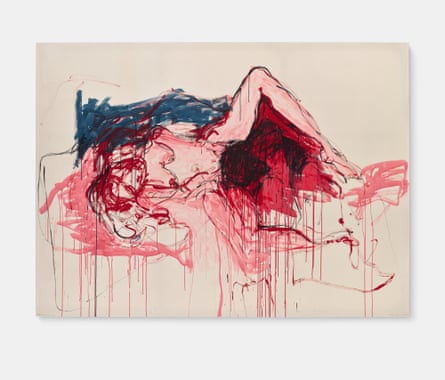 Tracey Emin's presence in the American art scene has not been prominent, but she is set to have a major exhibition in New York and I am eagerly planning to attend. Our friendship developed through Instagram during the pandemic, as I reached out to offer support during her health struggles. Recently, I had the opportunity to visit her studio in Margate and got a sneak peek of her show, which left a strong impact on me as her pieces were displayed against the studio wall.

3. Organisation
Regenerative Organic Alliance
This program was established approximately five years ago by Dr. Bronner's and Patagonia, in collaboration with the Rodale Institute. Its goal is to restore soil health, advocate for animal welfare, and enhance the livelihoods of farmers. The program operates globally and welcomes participation from anyone. Additionally, a certification is offered to farmers that exceeds the standards of the typical organic label. This is a commendable initiative that deserves more recognition. As someone who is deeply passionate about environmental concerns, I believe it would be difficult to not care about these issues.
4. Event
A fair in honor of Veterans Day will be held at the San Carlos Reservation on November 11th.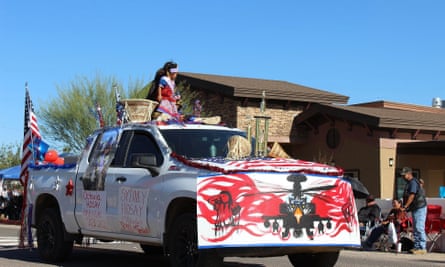 In November, the San Carlos Reservation in Arizona holds a fair in honor of Veterans Day to commemorate those who have passed away or served in war. The event begins at an early hour and each town or district chooses a princess to ride in an SUV. There is also singing, dancing, and horseback riders. I had the privilege of attending last year and I am looking forward to returning this month with my son. It is an incredible sight to witness the vibrant youth at these community celebrations.
5. Restaurant
Estela, New York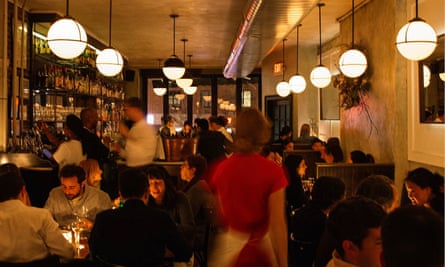 This is my preferred dining establishment in New York. The owner, Ignacio Mattos, has several establishments throughout the city, but Estela is exceptional. Mike D [from Beastie Boys] brought me there for a meal a couple of years ago while I was collaborating with him and Cassius. The cuisine is phenomenal. I refer to it as avant-garde rustic. Each dish consists of only three or four ingredients. It is refreshingly uncomplicated, yet unexpectedly delicious. The atmosphere of the restaurant is also quite romantic. I highly recommend it for both first dates and amicable divorce settlements.
6. Film
Amsterdam, David O Russell
This film features a star-studded cast including John David Washington, Christian Bale, Margot Robbie, Robert De Niro, Zoe Saldana, and many others. It is both excellent and hilarious, with stunning sets and an incredible storyline. It seems like it was made in a rush to address current events in America. The plot follows three World War I veterans who join forces to stop a fascist conspiracy. Despite any negative reviews, it is a fantastic movie. And don't forget to keep an eye out for Taylor Swift's appearance.
Source: theguardian.com