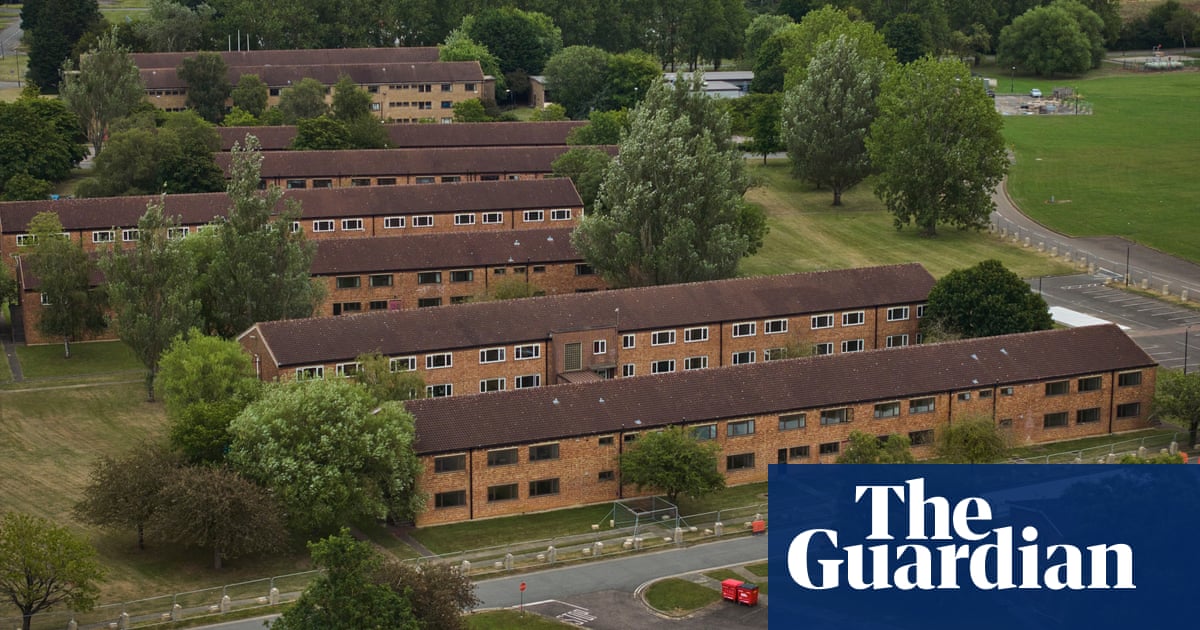 The Home Office is facing allegations of illegally separating asylum seekers based on their nationality by confining them to a distant airbase in Essex.
The charity Care4Calais has initiated a legal dispute against home secretary Suella Braverman, citing concerns that approximately 200 individuals housed at Wethersfield airbase are experiencing segregation based on their nationality. The base is located nearly 12 miles away from the nearest town, Braintree, and houses individuals from various countries, such as Eritrea and Afghanistan, while the surrounding villages primarily consist of white residents.
Asylum seekers have been accommodated at the site since 12 July. The base is ringed by security fences and monitored 24/7 by on-site security guards and CCTV. There are no pavements on the roads around the site and no public transport.
Lawyers representing the charity have sent a letter in accordance with the pre-action protocol, claiming that the home secretary has not fulfilled the necessary obligations outlined in specific sections of the Immigration and Asylum Act 1999 to ensure satisfactory housing. They argue that the isolated and enclosed environment at Wethersfield could be considered as detention and restricts residents from engaging with the surrounding community.
Braverman is being accused of violating her legal authority by separating asylum seekers from the general population in a manner that could result in their being stigmatized, degraded, or losing their dignity. Individuals at Wethersfield have reported to the organization that residing there feels similar to being incarcerated.
According to the charity, this matter has consequences for the government's utilization of various mass housing facilities for refugees, such as the Bibby Stockholm barge in Portland, Dorset, and RAF Scampton in Lincolnshire.
Another basis for the legal dispute revolves around the lack of an adequate screening procedure to recognize individuals with vulnerabilities that would render them unfit to reside at Wethersfield, including victims of torture or human trafficking. Care4Calais asserts that these individuals are consistently being transferred to the airbase.
The government has been requested to provide a response to the legal correspondence by November 7th, prior to initiating a full judicial review.
The CEO of Care4Calais, Steve Smith, stated that the situation at hand can be seen as a type of separation. He believes that the current government has abandoned all attempts to incorporate asylum seekers into British society by confining them to makeshift detention centers and boats.
The government's current approach to detaining asylum seekers, which involves using barbed-wire fences, constant surveillance, and limitations on their freedom and social connections, is deemed illegal by us.
The Home Office has been requested to provide a comment.
Source: theguardian.com