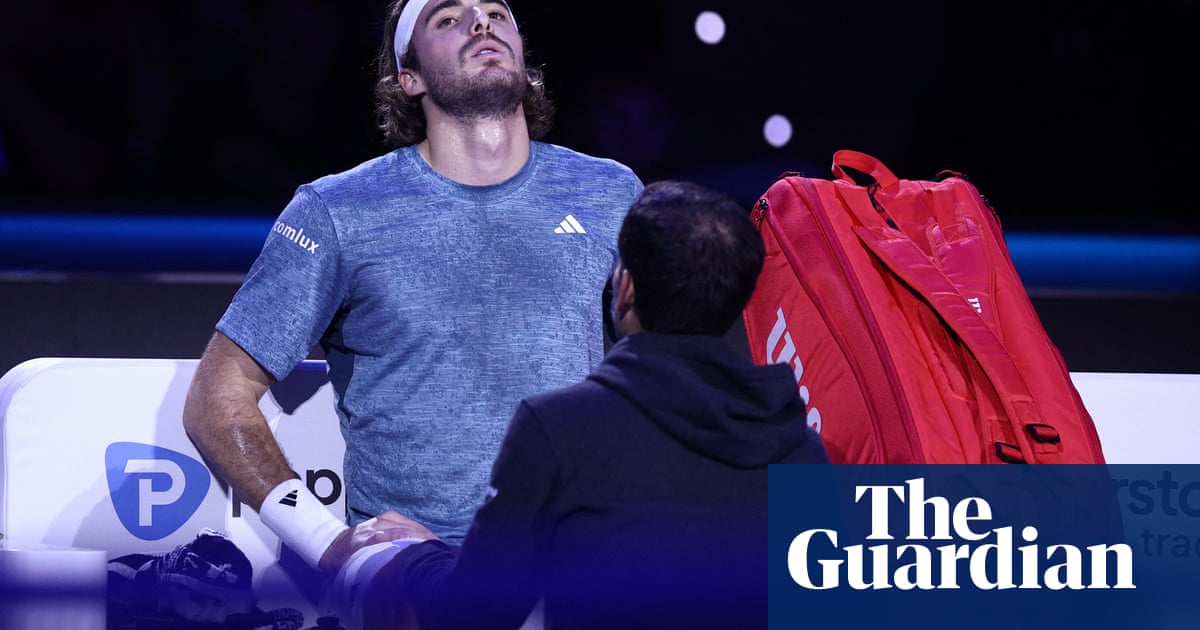 Stefanos Tsitsipas withdrew from his second match at the ATP Finals against Holger Rune due to injury after playing only three games.
The Greek player's physical condition was questioned before the tournament in Turin, but he seemed to be in good shape during his initial defeat against Jannik Sinner on Sunday. However, during the third game against Rune, Tsitsipas appeared to be struggling and could only sit down gingerly on his bench while trailing 2-1.
He reached out to the coach, but after a short conversation, he was assisted in standing up and exchanged handshakes with Rune. As he left the court, the crowd expressed their disappointment with a chorus of boos and whistles.
Rune, a 20-year-old Dane, achieved his first victory at the tournament after being narrowly defeated by Novak Djokovic in his first match.
Rune expressed his disappointment on Amazon Prime Video, stating that it was a very unfortunate situation. He observed that the player's first service game was not up to par and suspected that there may have been an underlying issue. As professional athletes, it is crucial to prioritize self-care to maintain a healthy body throughout the long season. Rune wishes the player well.