CNN
—
After Anhelina Kalinina, a Ukrainian tennis player, won in the semifinals of the Rome Masters in Italy on Friday, she declined to shake hands with her Russian opponent, Veronika Kudermetova.
After the match at Foro Italico in Rome, Kalinina spoke to reporters and explained, "We did not shake hands because the girl is from Russia. It is no secret that I did not shake hands because of the ongoing conflict between our two countries."
"This is considered a sport, but it also has political implications. Therefore, it is not intended as a personal attack. However, in general, it is not acceptable behavior."
When asked about her connection with Kalinina and potential political implications, Kudermetova stated that as athletes, their focus is on their love for the sport and not their nationality. They are here to play tennis regardless of their country of origin.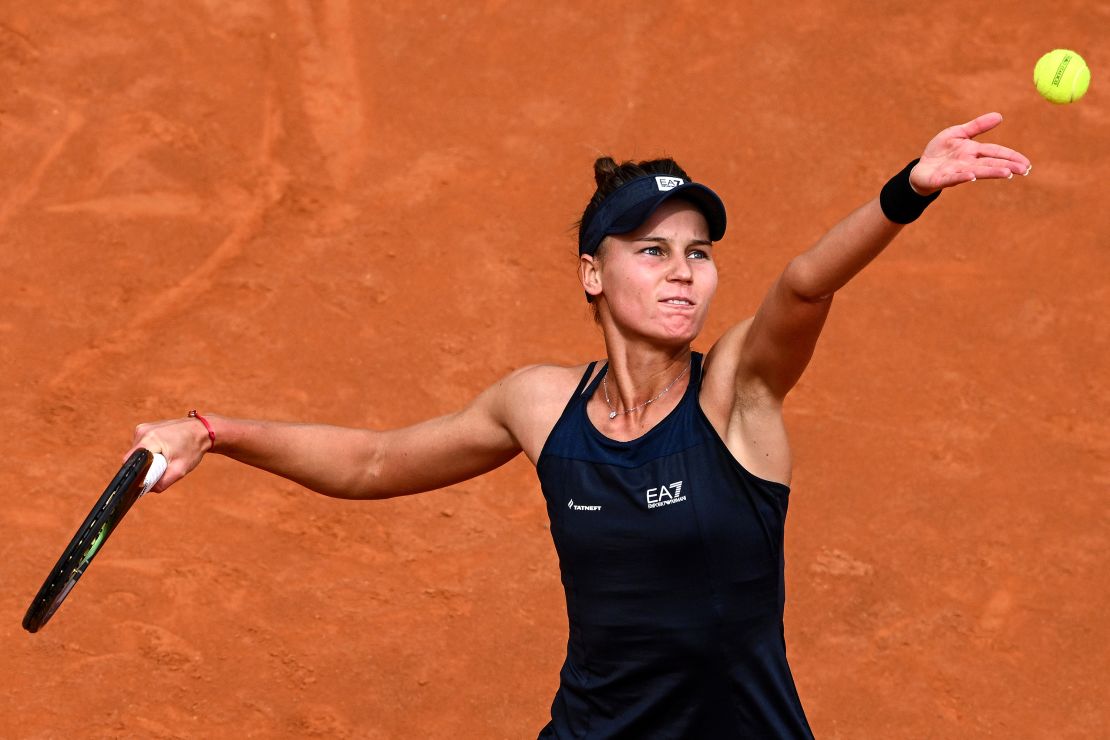 Kalinina denied the idea that her opponent's nationality influenced the topsy-turvy nature of the match, describing Kudermetova as "a top player, a very great player. It was about tennis."
Kalinina, who was ranked No.47 in the world, competed against Kudermetova, ranked No.12, and emerged victorious in three sets with scores of 7-5, 5-7, and 6-2.
The 26-year-old tennis player from Ukraine was questioned about her relatives, who currently reside in Kyiv. She disclosed that there was a bombing incident near the tennis academy where her parents are employed. Additionally, she shared that her grandparents eventually relocated from Nova Kakhovka, her birthplace, after a similar explosion occurred near their residence.
During her post-match interview on the court, Kalinina expressed the significance of winning every match for her, given the challenges faced by Ukraine. She hopes to bring a glimmer of hope and positivity to her country.
On Saturday, Kalinina will compete in the final against either Elena Rybakina. Although Rybakina was born in Russia, she has been representing Kazakhstan since 2018.
Source: cnn.com