W
Why did I make that expression? I'm not entirely sure. But it definitely made me laugh. Even now, I still receive memes on my phone or through social media. We were in the tunnel, making our way back to the locker room after a dominant 3–0 win against Burnley. The tension in the air was palpable. Despite the positive outcome, the game was overshadowed by Sadio Mané's outburst when he was substituted in the last few minutes.
The cameras captured the entire incident. Sadio was not just upset about being substituted: earlier, Mohamed Salah chose to take a shot on goal instead of passing to Mané, who was in a good position inside the penalty area. Unfortunately, I am not fluent in English, so I cannot accurately relay what Mané said when he was taken off. However, it was definitely not pleasant! James Milner attempted to calm him down, but Sadio remained extremely angry and sat on the bench, making angry gestures.
I had a close relationship with those individuals, possibly more than anyone else. I was always in the midst of them on the field, witnessing their expressions, gestures, and body language when one was angry with the other. I could sense the tension. I acted as the connection between them during our offensive plays and as a mediator in heated moments. For many, the argument between Sadio and Mo was their first encounter; for others, it was their first and only. However, I had noticed the tension building since the previous season, 2018-19. It was my instinct and responsibility to diffuse any conflicts between them. My goal was to calm the situation, not escalate it.
Tense moments usually passed quickly. In the next game, one would be passing the ball to the other – or passing it to me, who would then pass it to the other – and we'd be celebrating another goal for our team. Together. Salah and Mané had had their little problems before, but that time everything happened on the field, there for the world to see. That day, at Burnley, the lid came off.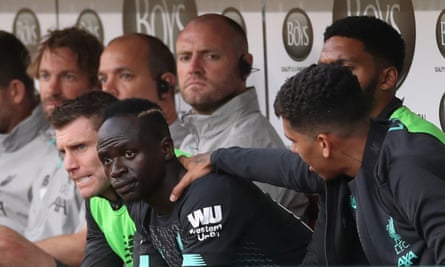 As we ascended the steps from the field, the atmosphere was somber. There was a lack of the expected excitement after securing our fourth consecutive win in the Premier League. Once again, I found myself in between Salah and Mané in the tunnel, with a camera pointed directly at us. When I noticed it, I couldn't help but smirk and make a gesture that seemed to say, "Did you catch that? Those two had a bit of a disagreement today. But don't worry, it's nothing serious."
Their statement lacked humor and had the potential to create issues for our team. However, the expression on my face conveyed that I was aware it wouldn't result in any significant consequences. While the Boss [Jürgen Klopp] and others may have been concerned, I was not. I believe the Liverpool fans, upon seeing my response, were able to relax, set aside their concerns, and enjoy celebrating another triumph with their loved ones.
I am not sure if he was aware of it, but Salah used to cause frustration when he chose not to pass the ball. I was able to handle this situation better than most. Klopp addressed this issue in front of the team, reminding us that when a teammate is in a better position, the ball should be passed to them. This was a direct message to Salah. Over time, I have noticed a significant improvement in this aspect of his game. He has gradually become less selfish and more cooperative, despite being a striker and having a natural desire to score goals. This is a common trait among scorers.
Mané displayed a higher level of intensity, whether it was during positive or negative moments. He stood out as the most dynamic among the three of us and I found it easy to communicate with him about this matter. I constantly offered him guidance and tried to soothe his emotions. I would encourage him to find inner peace, focus on playing for the team, and remain at ease.
They were never best friends; each kept himself to himself. It was rare to see the two of them talking and I'm not sure if that had to do with the Egypt–Senegal rivalry in African competitions. I truly don't know. But they also never stopped talking, never severed ties. They always acted with the utmost professionalism.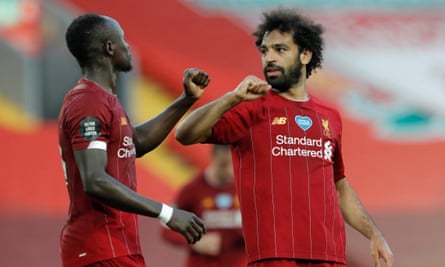 I remained impartial and did not choose a side. This is why my teammates appreciate me; I always shared the ball with both of them, with my main goal being the success of the team. While many may highlight my tactical contributions to the attacking trio, my role as a mediator and unifier was just as crucial. Without my efforts, there would have been constant conflict between the two players on the field.
Perhaps this is the reason why Klopp would often replace me. The three of us had distinct personalities and the Boss was aware that I wouldn't react impulsively, like throwing a bottle to the ground. If I was upset, I would speak to him in private afterwards. When a substitution was necessary, it was simpler to take Bobby off rather than risk upsetting either of the other two.
It was common knowledge among everyone, including the other players, that this was the way things operated. It was no surprise to anyone in Liverpool, but no one ever bothered to ask for my opinion or feelings on the matter. Putting the team before myself is just my natural instinct. The Boss was well aware of it.
I arrived in Liverpool during the summer of 2015. Sadio Mané became a part of the team the following year, and Mohamed Salah joined in 2017. None of us could have predicted what would happen during the five years we played together. Klopp once remarked, "I never could have imagined it would turn out like this." In football, clubs are constantly striving for one thing: victories and sometimes championships. They employ large teams of scouts, performance analysts, and utilize advanced software in the quest for the perfect formula for success. It is a sport that captivates billions of fans, generates massive amounts of money, and touches many hearts. Everyone desires to achieve maximum results with minimal investment. However, in the end, you never truly know what will happen.
Soccer is truly amazing because the incredible moments that transpire on the pitch when a young man from Egypt crosses paths with another from Senegal and one from Brazil cannot be foreseen or foretold. Only a higher power knows; nobody else. Not even Mr. Klopp.
Initially, I want to clarify an aspect. Certain individuals mentioned that it was commendable that I bestowed the number 11 jersey to Mo Salah upon his arrival at the club, which ultimately helped establish a positive beginning. This action appeared to be selfless and aligned with my playing style, within the context of the trio formed with those individuals.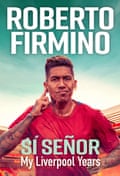 I have always been regarded as the most giving of the trio, the one who took on the tough defensive duties and worked to make the duo shine in scoring. It's a fitting narrative, much like myself: Roberto Firmino, the kind-hearted individual who willingly gave up his jersey number at the club to his newly joined teammate.
Apologies, everyone, but it wasn't exactly as it seems. Well, it wasn't exactly the same. I made the choice to don the number 9 jersey. It had been up for grabs since Christian Benteke left the previous season, but it wasn't until the summer of 2017 that I felt ready to go from a false 9 to a true number 9.
Becoming the number 9 player for Liverpool is a significant achievement. This shirt holds a rich history, having been worn by beloved players such as Robbie Fowler, Ian Rush, and Fernando Torres. It took me some time to fully grasp its significance.
In my younger years, I sported the number 10 jersey and then, during my time at Hoffenheim, I made the switch from 22 to 10 when the chance presented itself. For Brazilians, and in most parts of the world, the number 10 represents the jersey of the top player, made famous by Pelé. However, at Liverpool, the number 10 was already claimed by my friend Philippe Coutinho. The number 9 has always been a coveted jersey for Brazilians, worn by players like Ronaldo, and I also liked it even though I had never worn it before. But now, the opportunity had finally arrived.
The following passage is taken from Sí Señor: My Liverpool years, written by Roberto Firmino and published by Quercus for £22.
Source: theguardian.com