CNN
—
Elina Svitolina, a tennis player from Ukraine, expressed confusion over why her Belarusian opponent, Aryna Sabalenka, waited for a handshake at the net after their match at the French Open.
Due to the ongoing conflict in her home country, Svitolina has chosen not to shake hands with players from Russia and Belarus since resuming her tennis career after giving birth to her first child last year.
However, Sabalenka waited at the net to acknowledge Svitolina after defeating her 6-4 6-4 in the quarterfinals at Roland Garros on Tuesday.
The former world No. 3 told reporters, "To be honest, I am unsure what she was waiting for since I made my thoughts on the handshake very clear."
She expressed, "At first, I was unsure of what you were doing. I have been clear about my stance in all my press conferences, so I don't understand."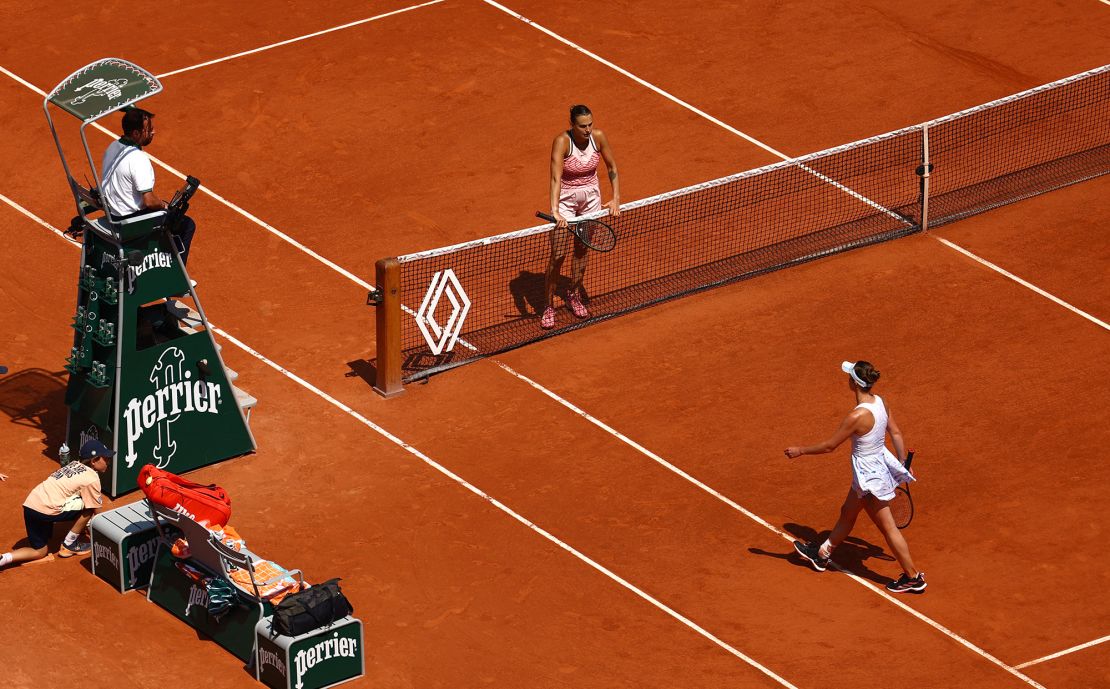 Sabalenka experienced a comparable situation in the first round of the French Open against Ukrainian player Marta Kostyuk, who also did not shake hands before leaving the court.
Following her third and fourth matches, Sabalenka chose to not attend the standard post-match press conferences, citing concerns for her safety after attending one last Wednesday.
After the quarterfinal match, she attended a standard press conference and mentioned that she stayed at the net out of "instinct."
The second-ranked individual in the world restated her position against the conflict in Ukraine and expressed her continued support for the press conference format.
"I am always willing to share my thoughts," Sabalenka informed the press. "I was disappointed that I couldn't attend. It was difficult for me to sleep because all of those negative emotions were weighing on my mind."
"I regret not being able to attend. I have a great deal of admiration for all of you. Thank you for taking the time to come and showing interest in me."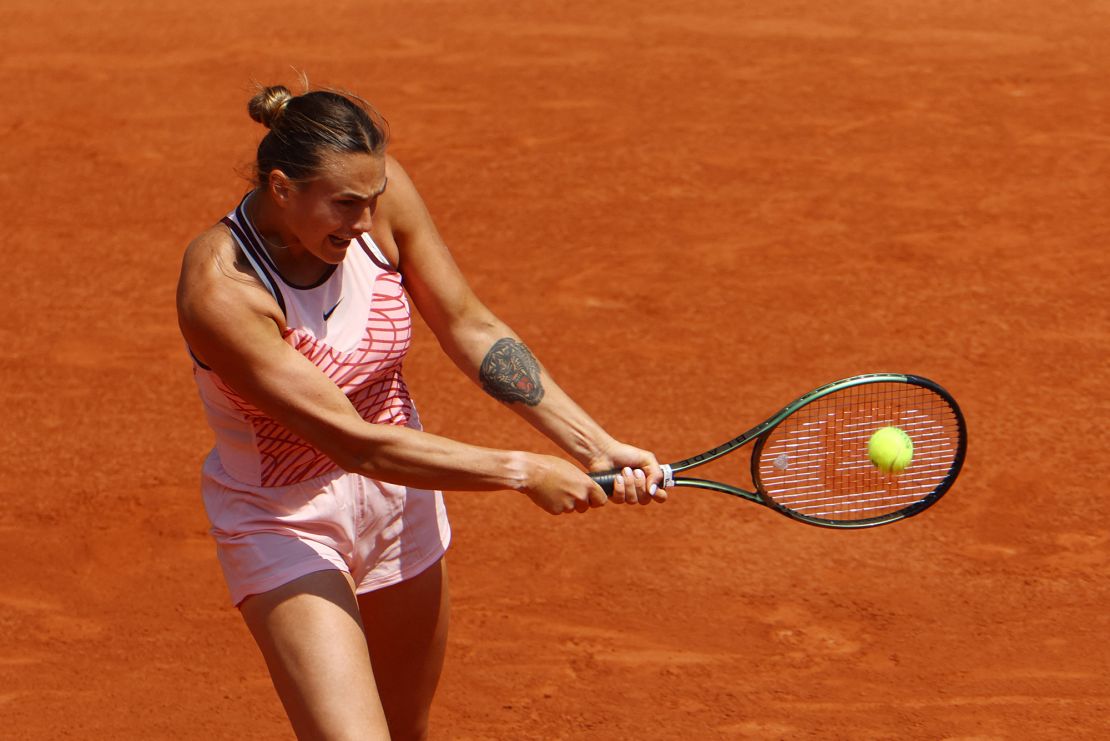 Svitolina was asked if Sabalenka had made the handshake situation worse by waiting at the net, and she responded, "Yes, I believe so, unfortunately."
After taking a break from tennis, 28-year-old Svitolina had a successful performance at the French Open, following her victory at the Strasbourg WTA tournament, where she claimed her 17th title.
She successfully matched Sabalenka's performance on Court Philippe-Chatrier during most of the first set and gained an advantage at the beginning of the second set, showing determination to make a comeback.
However, Sabalenka's strong groundstrokes proved to be too much for Svitolina as she was able to break serve twice and ultimately win in straight sets.
The winner of the Australian Open ended the game with 30 successful shots, compared to Svitolina's seven. They will now play against Karolina Muchova from the Czech Republic on Thursday, vying for a spot in the final of the French Open.
Source: cnn.com