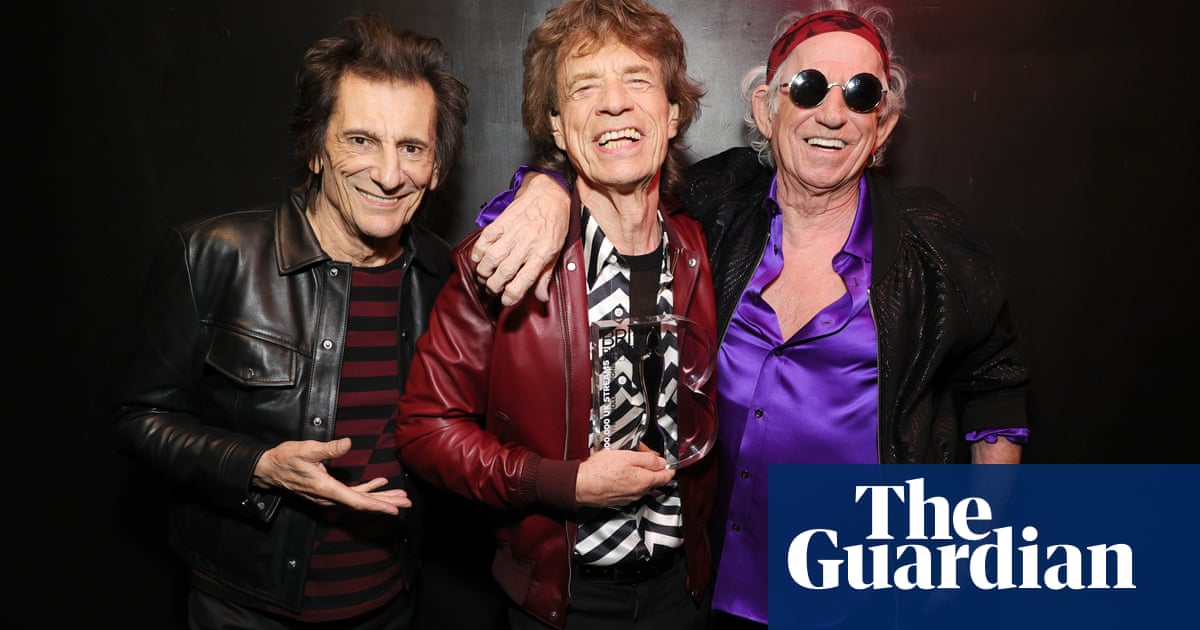 Keith Richards has pondered the possibility of a holographic performance by the legendary Rolling Stones, stating that it is inevitable.
During an interview with Matt Wilkinson on Apple Music 1, Wilkinson inquired about the possibility of watching holograms of the Stones performing on stage in the next 10 to 20 years. Richards responded by saying that he would not rule it out and believes it is inevitable. He also expressed uncertainty about his own desire to continue performing for that long, but acknowledged that the decision would not be up to him.
In a recent interview with the Wall Street Journal, Mick Jagger mentioned the advancements in technology, but did not reveal whether the Rolling Stones would utilize it. He noted that it is now possible to have a business or tour after one's passing, thanks to the advancements in technology since the Abba era.
Jagger mentioned Abba Voyage, a popular stage production currently being performed at the customized Abba Arena in east London. The show showcases lifelike versions of the Swedish pop stars, created by Industrial Light & Magic using motion-capture technology and de-aging techniques. The group performs alongside a live band in a virtual setting. In a glowing five-star review from June 2022, the Guardian's Alexis Petridis described Voyage as a major success that is sure to have a long and influential run.
Director Baillie Walsh told Variety last month that other unnamed artists "have been in touch" about similar shows, "but you've got to be a band of a certain stature to even contemplate it".
The production, which had a budget of $175 million, has consistently sold out and is currently scheduled through November 2024. In an interview with Variety, producer Svana Gisla stated, "I'm not sure if we've even reached the halfway point in breaking even. The boldness of the production's expenses was a bit crazy. But we will eventually reach our goal."
The Abba Voyage shows do not feature actual 3D holograms. Instead, the band's performances were recorded and edited to create the illusion of being real when projected onto a large high-definition screen in 2D. This technology allows for more freedom of movement and visual effects compared to traditional holograms, which have been utilized in other concert tours, such as the 2018 UK arena tour featuring a simulated performance by the late Roy Orbison.
Others have also expressed hesitation about performing as a different version of themselves on stage. In 2022, Jimmy Page from Led Zeppelin mentioned being asked to do something similar to Abba Voyage, but the former members could not come to an agreement on how to approach it. In 2021, Christopher Dalston, from the booking agency Creative Artists Agency, revealed that he had been approached with the idea of using a hologram to bring back the late Bon Scott from AC/DC. He emphasized the need for caution, as AC/DC is still an active band with Brian Johnson as the lead singer.
Last week, The Rolling Stones made a comeback to live performances with a special show in New York, showcasing their new album Hackney Diamonds. The band played at Racket NYC, a venue with a capacity of 650 people, and performed a total of seven songs. Four of these were new tracks, including their latest single Sweet Sounds of Heaven. Lady Gaga also made a guest appearance to sing her featured vocals.
The band's 60th anniversary was celebrated with a tour in the summer of 2022, consisting of 14 dates. While there hasn't been an official announcement for a tour featuring Hackney Diamonds, Richards has suggested that one may be in the works. In an interview with Matt Wilkinson, he mentioned that the next phase is to take the album on tour and share the songs live. The planning process is currently underway and Richards is eagerly awaiting updates.
The speaker mentioned that the band's new drummer, Steve Jordan, joined in 2021 after the passing of Charlie Watts. They praised Jordan's ability to imitate Watts's drumming style, stating that they have been tricked into thinking it was Watts playing. Despite being diagnosed with arthritis, Richards still performs, acknowledging that some joints have been affected but it does not cause any pain. They explained that their knuckles may have become enlarged and hinder their playing.
Reworded: Richards also acknowledged the strong connection that still exists among the band members. He explained, "When you're performing alongside a specific group of individuals, there's a therapeutic aspect that occurs between you. You experience a sense of unity that is not typically found in everyday life, which is why we continue to do it."
Source: theguardian.com