I
In August 2016, John Francis Flynn was hired to perform on a Disney cruise ship at a popular Irish pub inspired by the 1959 film Darby O'Gill and the Little People. He played in a band and shared breakfast with someone dressed as Goofy, which he found amusingly challenging.
Afterwards, the band declined the promoters' suggestion to dress up as characters from the film and perform songs like Ed Sheeran's controversial rendition of "Galway Girl". Flynn explains, "People have a skewed perception of what it means to be Irish. We take pride in our culture and enjoy sharing it with others, but it's disheartening when people only care if you're wearing green or drinking a pint." He also observes this phenomenon in his hometown of Dublin, particularly in the popular tourist spot of Temple Bar, which he compares to Disneyland.
According to Flynn, his new solo album, Look Over the Wall, See the Sky, is "combating" the idea that Dublin is not a "real" place. He hopes that the album will give listeners a sense of the city's energy, similar to taking a walk through Dublin. The songs on the album are a mix of folk and traditional tunes, but with experimental elements. The first track, The Zoological Gardens, usually has a raunchy tone, but Flynn incorporates psychedelic synths to give it a dreamier and unpredictable feel.
Flynn was raised playing standard flute and tin whistle, but his father also introduced him to jazz and experimental music, which he developed a passion for. He explains that he aimed to incorporate these influences into his music while still paying homage to traditional music. He clarifies that he does not want to simply play around with the tin whistle, turning it into a chaotic sound. Instead, he maintains the original style in which he would play the tune, without attempting to add a jazz flair.
The classic reel "Within a Mile of Dublin" undergoes a transformation, taking on a quasi-industrial sound. Flynn explains, "To me, it represents the dismantling of Dublin city." The American protest song "Mole in the Ground," originally recorded in 1928, maintains a steady motorik rhythm and features a monotone refrain: "It's a call to overthrow the system, so I aimed for a forceful and aggressive rendition."
Flynn believes that the song's theme of standing up against capitalist manipulation can be relevant to Dublin, as the city has been heavily influenced by the interests of property developers. According to Euronews, rent and property values in Dublin have nearly doubled in the past seven years, while the number of 25 to 34-year-old homeowners has decreased by half. The Irish Times reports that Dublin ranks third lowest in terms of affordable housing globally.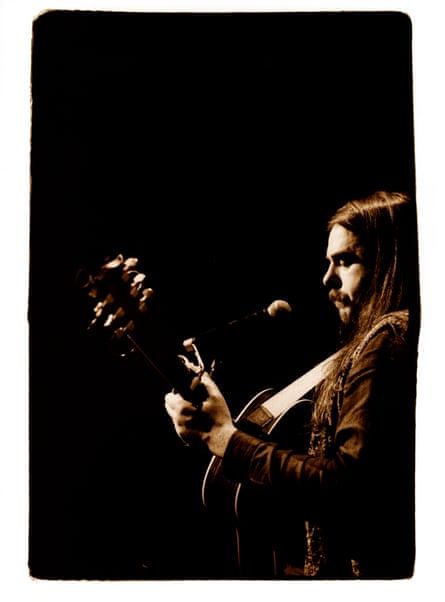 Despite its experimental nature, the most impactful moment on the album is surprisingly simple: a rendition of Dirty Old Town that concludes the record, featuring powerful brass sections reminiscent of traditional colliery bands. Although originally written by Ewan MacColl about Salford, Greater Manchester, the song is often associated with Dublin due to popular covers by the Pogues and the Dubliners. According to Flynn, the song can often be heard simultaneously emanating from three different pubs in Temple Bar. While acknowledging the great arrangements by the Dubliners and the Pogues, Flynn believes that the true essence of the song is a tender, somber, and melancholic love song. As a result, he felt it was a fitting way to wrap up the love story within the context of Dublin.
He has lived his entire life in the city, growing up in the suburb of Marino on the north side, and currently resides in Stoneybatter, which was once a working-class inner-city area near the River Liffey but has now become a popular spot for hipsters. He mentions that in both places, there is a strong sense of community. He specifically praises the Cobblestone, a pub in Smithfield near Stoneybatter, for its role in his career and the careers of fellow musicians like Lankum. He also notes that other pubs in the area have adopted this same vibrant energy, with live gigs happening almost every night within a 500-meter radius. This is something he finds truly wonderful.
Plans were presented in 2021 to transform the Cobblestone into a boutique hotel. According to Flynn, this was the final tipping point. A protest march was organized, and although they expected a few hundred attendees, 5,000 people showed up. This gave Flynn hope that even in the midst of destruction, there is still power present.
The campaign was a remarkable success as the council ultimately denied planning permission. The Cobblestone pub continues to thrive, which is truly fantastic. I regularly perform there on Mondays with my father and his friends. I have also had the opportunity to play with Tom Mulligan, the pub's owner, and his family. And the best part is, there will be generations of children after us who will continue to enjoy the pub. It's more than just a community, it's a family. And when someone tries to harm that, you have to take action. While it may not be the end of the war, it's certainly a battle won, and it gives me great hope. Despite my concerns about Dublin's decline, it's heartening to see the city still thriving.
Source: theguardian.com