B
Behind every innovative mastermind, there typically exists a group of individuals providing assistance and support. According to author Kenneth Womack, "Whether you are Charlotte Brontë, James Joyce, or Steve Jobs, no one accomplishes their goals entirely on their own." Womack is well-versed on this matter, having spent the past three years researching the life of Mal Evans, a Beatles assistant whose diverse duties included being a roadie, bodyguard, tea-maker, and supplier of cannabis.
After seeing the Beatles perform at Liverpool's Cavern Club, Evans was deeply affected. According to Womack, he became infatuated. Soon after, he began working as a bouncer at the club while still holding down a regular job. Within a year, he left his job to accompany the band on tour across the country. As their popularity grew and they began touring internationally, Evans continued to support them by transporting their equipment.
Following the Beatles' decision to stop touring, Evans became involved in the music industry. He played the tambourine on "Strawberry Fields Forever," used an alarm clock for "A Day in the Life," and contributed lyrics to "Here, There and Everywhere." However, after the band broke up and Evans' own aspirations as a songwriter and producer failed, he became depressed. Tragically, this ultimately led to his untimely death at the age of 40 when he was shot by police officers in Los Angeles after confronting them with an air rifle at his home.
However, almost five decades have passed and as the Beatles come back with their supposed "last" track, the saga of Evans still captivates fans. This is mainly due to speculations about a missing collection of band memorabilia that Evans collected during his time with the Fab Four. The legend surrounding this archive is so widespread that in 2004, a false claim linking it to an Australian flea market gained global attention. But recently, it has been discovered that the fabled archive does exist and Womack has been granted complete permission to explore it.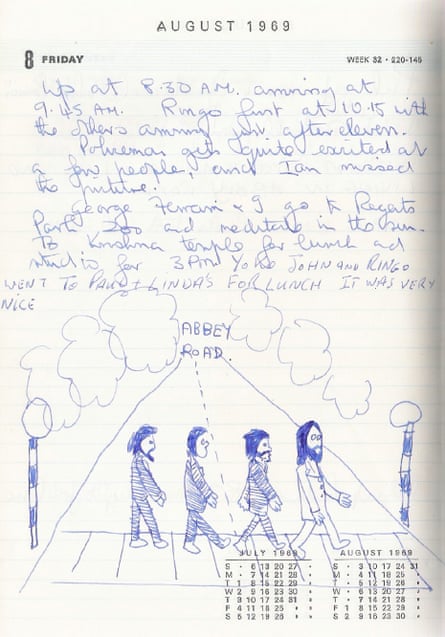 "I was amazed when the items from Evans's family arrived at my residence in New Jersey," Womack recalls. "Mal had an impressive collection of materials. He would gather lyrics, receipts, and anything else that was left behind. He was like the original Beatles historian."
Using these resources, Womack has authored the initial comprehensive account of Evans' life, which was released this month. In the following year, he plans to publish a second installment that will offer an uncensored view of the archive, giving Beatles enthusiasts the opportunity to examine the materials firsthand and potentially uncover new connections.
The centrepiece is Evans' diary, which he kept throughout his tenure with the band, complemented by an unpublished memoir he was working on at the time of his death. For historians like Womack, these materials are invaluable. "Mal's diary helps us pinpoint many aspects of the timeline," he says. "So it's going to change the way Beatles scholars think about their story."
Although the diary is highly valued by historians, it often contains mundane entries. On the first day of his work with the Beatles, Evans simply notes: "Started work with Beatles in Blackpool. Picked up the band at the airport at 1:30am. They went home by car rental. Neil [Aspinall] and I took the van. Went to bed at 3:30am." While not particularly noteworthy, there is significance in its ordinary nature. It dispels the myth surrounding the Beatles' journey to superstardom and serves as a reminder that their success was not guaranteed.
The memoir reveals Evans' candid perspective on his connections with the bandmates. He had a strong bond with Paul McCartney, even residing in his house and joining him in his music room during songwriting sessions. Evans reminisces, "We shared countless enjoyable evenings in that cozy space on the top floor of his home." In contrast, his dynamic with John Lennon was more challenging. Evans reflects, "John was consistently the most difficult to communicate with. I often felt that our friendship was strained when he stopped teasing me."
However, the most significant insight from these materials is the portrayal of Evans himself. Often reduced by Beatles enthusiasts to a charming but bumbling character, always present in the background with a guitar pick or cup of tea, Evans was actually a multi-faceted and conflicted individual.
According to Womack, Mal's private thoughts revealed a strong desire to become a celebrity. This is evident in his collection of memories from his time as part of the Beatles' inner circle. In his memoir, he recalls being amazed when McCartney introduces him to Elvis Presley over the phone. In a letter to his wife, Lily, he excitedly shares about a trip to Burt Lancaster's luxurious home, where he, George, and Ringo went for a swim and Burt even lent him his own swimming trunks. It's clear that Mal thoroughly enjoyed the lavish lifestyle of the rich and famous.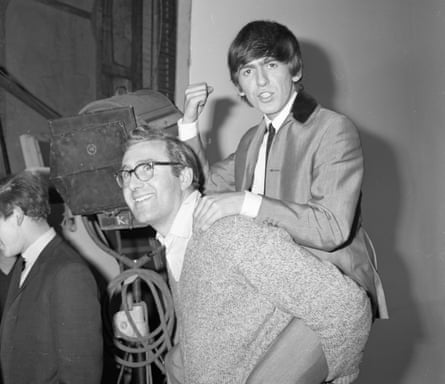 The letters he sent back home were rare, as he was too preoccupied with living a luxurious celebrity lifestyle. He disregarded his duties to his wife Lily and their two children. He wasn't there for the birth of his daughter and was always unfaithful. Eventually, he completely abandoned his family. In his diary, he scolds himself, wondering why he never calls Lily. He admits to making excuses and being scared of her reaction. However, his feelings of guilt never caused him to change his actions.
This may be the main explanation for why the legendary archive has been kept secret for such a long time. Although the materials were lost for a period of time (stored in a basement at a publishing company), they have been in the possession of the Evans family for many years now. The family may have been hesitant to make them public due to the more somber aspects of the story. According to Womack, "There has been a lot of suffering in their lives in the past few years with Mal. It's understandable that the family needed time to process it."
Gary, son of Evans, has taken the lead in bringing forth the materials for this project. He expresses his personal desire to see his father's book or a book about his father published. The timing appears fitting, especially with the recent release of the 2021 Get Back docuseries, in which Evans played a significant role. Gary proudly mentions that Peter Jackson named the software used for the documentary "MAL" as a tribute to his father.
Undoubtedly, it appears that Evans' contribution to the history of the Beatles can now be more fully recognized – not only as a witness, but as someone who actively facilitated the band's creativity to thrive. Womack is firm in his belief that creativity is always a "social production". This may involve a direct partnership or impact between artists. However, it can also encompass the less glamorous tasks, such as traveling across London to retrieve a guitar, that allows an artist the opportunity and environment to concentrate entirely on their creative pursuits.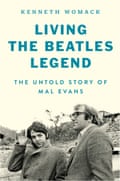 Reworded:
Womack's book not only pays tribute to Evans, but also acknowledges the often overlooked individuals who support and enable creative endeavors. However, it also serves as a cautionary tale about the dangers of fame. Womack explains, "The diaries serve as a warning about the consequences of having unlimited access to one's dreams." As seen in a poem from Evans' archives, he too questioned whether his pursuit of success had ultimately led to the destruction of his personal happiness and family ties.
Gary takes pride in his father's accomplishments, even though his wife and children faced consequences for his pursuit of fame. The Beatles were a constant presence in Gary's childhood, and he remembers them as just his dad and his friends. When asked about his father's legacy, Gary hopes that people will recognize him as the band's greatest friend.
Source: theguardian.com