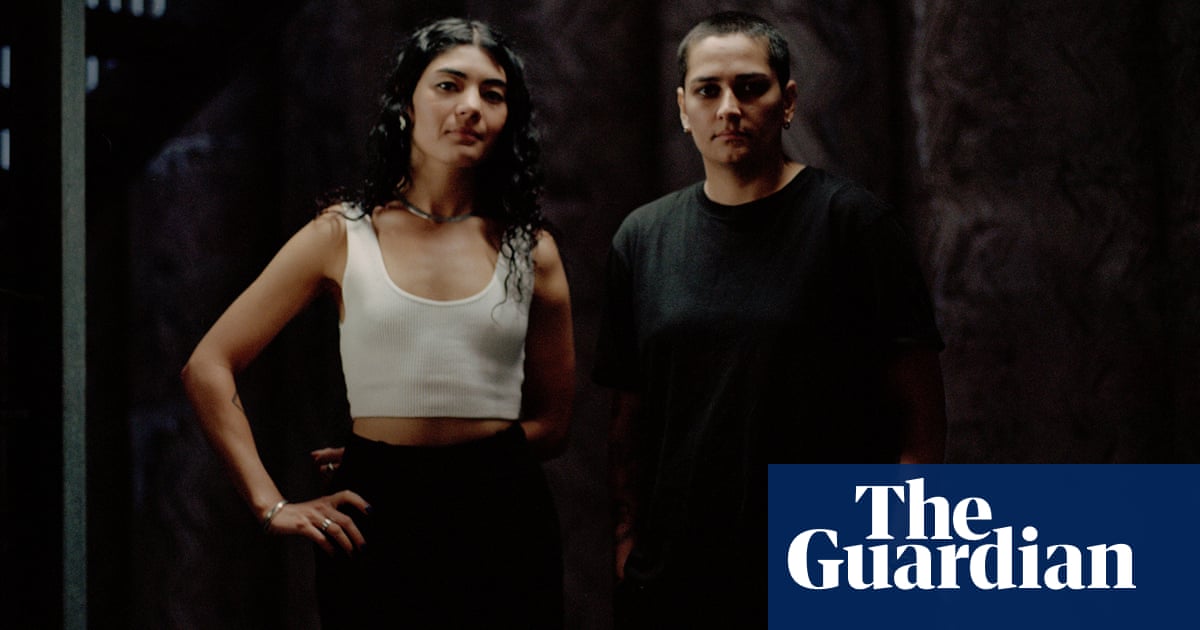 I
In September 2022, Mahsa Zhina Amini passed away following her arrest by Iran's "morality police" for reportedly not wearing her hijab correctly. The government stated that she suffered a heart attack and brain seizure, but those who witnessed her arrest claimed she was a victim of police brutality. Her death sparked a significant civil rights movement in Iran, with thousands protesting in the streets and facing harsh treatment from the authorities, making it the biggest movement since the 1979 revolution.
Over a year has gone by, and the widespread chants of "Zan, Zendegi, Azadi" (which translates to "woman, life, freedom" in Persian) have spread from the Iranian streets to the music of female electronic artists from Iran. This is evident in Azadi.MP3's song Empty Platform, which incorporates the protest chants with strong percussion.
Aida and Nesa Azadikhah, both producers, curated a collection of music and sound by Iranian women called "Intended Consequence." This compilation, released in August by their label Apranik Records, is a chaotic sonic journey. It serves as a follow-up to their previous release, "Woman Life Freedom," in January. Aida explains that their goal is to bring attention to important issues within the electronic music industry that often go unnoticed.
Azadikhah states that, similar to Aida's statement prior to the Israel-Hamas conflict, they plan to recognize and commend the courage of those who have adapted their fight to a new form. Presently, the Iranian people are persisting in their struggle through everyday actions such as wearing clothing of their choosing and not adhering to compulsory head coverings. Despite being aware of the potential repercussions, these deliberate acts demonstrate their determination to continue fighting.
The females are members of a music community in Iran, which dates back to the 1970s but was hindered by the 1979 revolution and its emphasis on traditional values. However, in recent years, it has experienced a resurgence through the works of artists like Sote, Kasra V, and 9T Antiope, some of whom are part of the diaspora, as well as DJs like Paramida. According to Azadikhah, they have seen a fusion of classical and traditional music with electronic music, resulting in a new form.
The progress has accelerated even further since the Amini demonstrations. In September 2022, Azadikhah was traveling outside of Iran and when she returned to her hometown of Tehran seven months later, she noticed a significant change in the city. "There were women and girls who were not wearing the traditional headscarf, and there were men who were protecting them. People are still protesting. This revolution has had a profound impact on people and has brought them together, even affecting social norms." Aida, who splits her time between Vancouver and San Francisco, confirms: "I have heard that women all over the city are wearing bright and colorful clothing and leaving their hair uncovered."
Iranians have a deep connection to poetry, and this has been reflected in the chants heard on the streets. These chants, described by Aida as condensed expressions of generational trauma, have become a rhythmic and poetic representation of a culture in transition. This has also influenced visual art and music, particularly in the work of the Iranian collective Only Voice Remains. They produced a one-hour sound piece for London's NTS Radio that included voice notes, poetry, music, readings, reflections, protest sounds, and speeches.
However, many of the songs on Intended Consequences do not contain lyrics. Aida explains that instrumental electronic music, known for its adaptability and fluidity, was able to "make sense of our environment in a way that goes beyond logic; it reflects emotions through sound." According to Aida, music allows others to comprehend and empathize with the experiences of living in that era. Azadikah also notes that this form of art was particularly beneficial for artists who were unable to physically participate in the protests and demonstrations happening in their country, allowing them to express and process their emotions.
The two curators also featured their own pieces on the compilation. Azadikhah's melancholic breakbeat song Perpetual, similar to her work on her most recent EP Exhaustion, "allows me to express all the emotions and sorrow that I have felt throughout the events of this year." Aida's track Ode to Expectations reflects on the expectations placed on women, which can become a battlefield "between choosing oneself or something that does not truly align with one's struggles, goals, or needs. In this manner, we must establish boundaries, which can come at a high price." It has an atmospheric and somber tone – and upon listening again this week, it reflects the current mood in the country amidst the uncertain situation in the Middle East. Yet the techno beats, continuously moving forward, still carry a sense of hope.
Source: theguardian.com