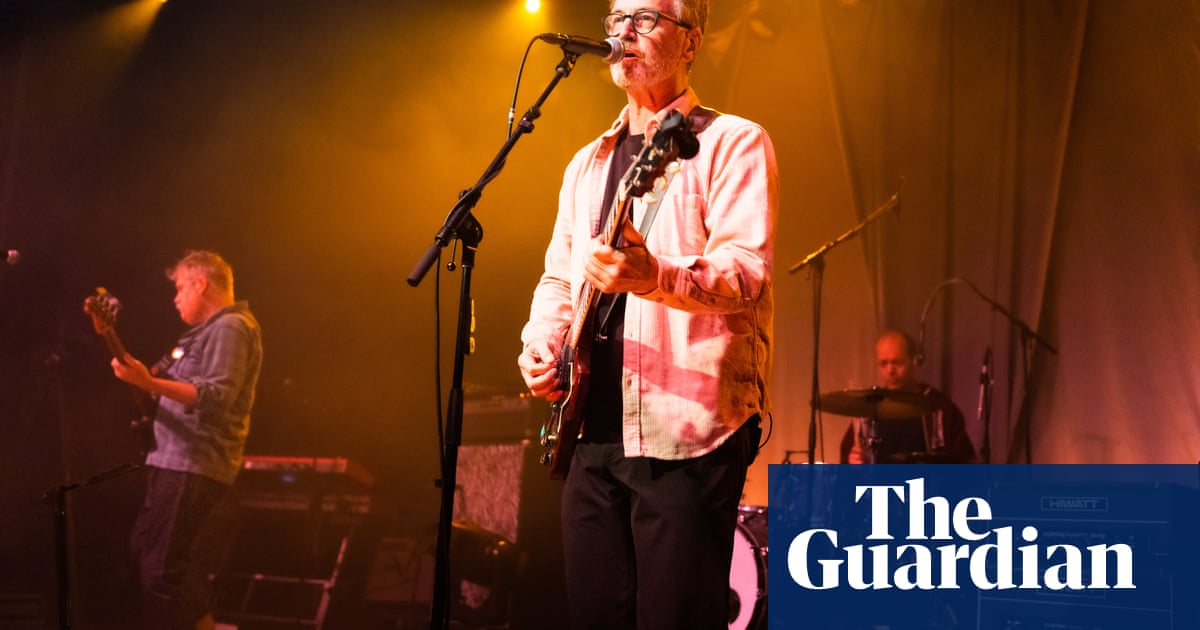 I
In 1998, the American rock group Semisonic released a popular song called Closing Time that continues to receive frequent airplay. The song was a hit in both the United States and Europe, featuring a catchy tune and uplifting message that portrayed the "last call" at a bar as a new beginning rather than an ending. Following the success of the song, Semisonic had three other successful singles that made it onto the British top 40 chart. However, less than three years later, the band decided to disband. Band leader Dan Wilson stated, "We always knew that there would come a time when we would reunite, but I cannot explain why it took much longer than we initially anticipated."
Actually, there has been a 22-year gap between Semisonic's last album, All About Chemistry, and their new release, Little Bit of Sun, which will premiere on Friday. The long delay can be attributed to what Wilson has been busy with during that time. In the past two decades, he has become a highly successful and unlikely collaborator in the world of modern pop music. Despite being much older than many of the artists he works with, the now 62-year-old Wilson has had hits with big names like Taylor Swift (such as Treacherous), the Dixie Chicks (including their biggest chart-toppers like Not Ready to Make Nice), and Adele (for her powerful song, Someone Like You). The list of artists Wilson has collaborated with is impressive and includes over 100 names, ranging from Nas to Josh Groban to Chris Stapleton. "I feel fortunate and pleasantly surprised by how well things have turned out for me," he shared.
Wilson's absence from Semisonic was not only due to his successful collaborations, but also because of the difference between writing with others and writing specifically for the band. He struggled to remember how to write a Semisonic song after focusing on facilitating other artists' visions. Wilson admits to losing touch with his former self, Dan.
Simultaneously, the desire to distance himself from his previous persona as the high-energy lead singer of a popular rock band played a significant role in the group's decision to split up many years ago. Both he and his bandmates, John Munson on bass and Jacob Slichter on drums, were exhausted after spending eight years touring. The birth of Wilson's first child, who has significant disabilities and needs constant care, was also a crucial factor in their breakup.
According to the band leader, there was little conflict or disagreement when the decision to split was made. However, he, as the main songwriter, had an advantage in finding new job opportunities compared to the others. In fact, while the band was still together, Wilson had already tested his writing skills by collaborating with other artists. His first external project was with New Zealand artist Bic Runga in 1999. Later on, in Semisonic's 2001 album "All About Chemistry," he had the chance to co-write a song with renowned songwriter Carole King for the track "One True Love." King had heard their previous hit "Closing Time" and was impressed enough to reach out to Wilson. This was a dream come true for him, as King had been his songwriting role model since he was a child. "My parents used to play Tapestry all the time," he recalled. "Once I found out that Carole King had written songs for other artists, I realized that this was something I could also do."
In the 1980s, when he was in his twenties, he began to pursue his dream. During this time, there was a growing rock scene in his hometown of Minneapolis, featuring popular bands such as The Replacements, Soul Asylum, and Husker Du. Wilson became part of this scene with his first notable group, Trip Shakespeare, which released four albums starting in 1986. In 1995, he formed Semisonic with John Munson, who had also been a member of Trip Shakespeare. Although Wilson wrote the majority of the band's songs, he made the rare decision to split the royalties equally among all members. He explained, "I wanted recognition for writing those songs, but I didn't think it was fair for me to receive all the money."
The decision likely aided the group members in preserving their friendship following their separation. In the years since, Muson has performed with several lesser-known bands, while Schlicter pursued a career as a college professor and authored a book about the music industry titled "So You Wanna Be A Rock 'n Roll Star?" However, every few years, the remaining members would inquire if Wilson could produce new songs for Semisonic. Thirteen years ago, he attempted to do so, but unfortunately, "the songs I wrote just didn't have the same impact. None of us were enthusiastic about them."
Occasionally, the group would come together for one-time performances, but it wasn't until three years ago that Wilson was able to create new songs that truly captured the essence of the band. This led to the release of a five-song EP in 2020 called You're Not Alone, setting the stage for a full album. Musically, the new tracks stay true to the band's original power pop sound, while lyrically they reflect on the passage of time and focus on appreciation, a reflection of the members' aging. The lyrics also highlight the strong bond between the musicians, particularly in the song If You Say So, which suggests that our oldest friends make the best witnesses. There is a hint of nostalgia in the song Grow Your Own, which delves into the band's early days and mentions words of encouragement they received from fellow musicians, including "the bassist from 'Til Tuesday". This was Wilson's playful way of alluding to Aimee Mann, a description he believed would bring her amusement. The song also includes the line "I never believed it was dead and gone," referencing their chosen rock genre. "The past few years have been quite intriguing in that sense," Wilson expressed. "Olivia Rodrigo's latest album is a rock record. So are those by Boygenius and Chris Stapleton. It seems like rock is this unkillable force."
At the same time, the version of rock that Wilson plays with Semisonic taps little of the genre's potential for brutality or cataclysm. Instead, it stresses its more sensitive side, as do nearly all of his collaborations. There's a depth of empathy in Wilson's songs that may help explain why many of his greatest successes have come when writing with female artists. "Very few of my musical expressions have a strongly masculine flavor," he said.
Similarly, not many of his songs focus on negativity and they never aim to be snide. Wilson explained, "I am someone who is very sincere. In college, my friends would jokingly call me 'Mr Literal' because I would often take sarcastic comments seriously. I am not good at detecting insincerity or cynicism."
He possesses the unique ability to combine naivety with wisdom in his perspective, a trait he shares with other intelligent optimists like Ron Sexsmith and Taylor Goldsmith of Dawes. Writers like them must carefully tread the line between being too corny or cliche, something Wilson is well aware of. In fact, he once had a humorous exchange with Rivers Cuomo of Weezer while working on an idea. The two jokingly discussed their "cheese meters" and how they were unsure if their idea was cheesy or not.
Clearly, Wilson did have one when he wrote a song like Closing Time, which finely balances two tones. "It's both melancholy and triumphant," Wilson said. "To me, that's a magical balance. I'm always looking for something like that – something that just sounds true."
The release date for Little Bit of Sun is November 3rd.
Source: theguardian.com