S
Serena Williams is set to be honored with the Fashion Icon award at the prestigious CFDA awards ceremony in New York next month. Known for her impeccable sense of style and successful clothing line, it is fitting for her to receive recognition from the fashion industry. This marks the first time an athlete has been bestowed with this award, highlighting the growing connection between sports and fashion. This trend is expected to continue leading up to the Paris Olympics next year, with the world's largest fashion conglomerate, LVMH, sponsoring the event.
A recent study from trend analyst Lefty reveals that partnerships between sports and fashion have resulted in a total of $78.5m (£64.7m) in earned media value (EMV) in the current year. EMV is a measure of the potential earnings a brand can receive from social media mentions.
Prominent fashion brands are collaborating with athletes in unique and never-before-seen ways. At the Wimbledon tournament, professional tennis player Jannik Sinner made headlines when he sported a Gucci monogrammed bag on the court – the first time a prestigious and expensive piece of luggage had been used in such a setting, according to the brand. Another notable example is tennis star Emma Raducanu, who has been representing Dior as an ambassador since her victory at the 2021 US Open.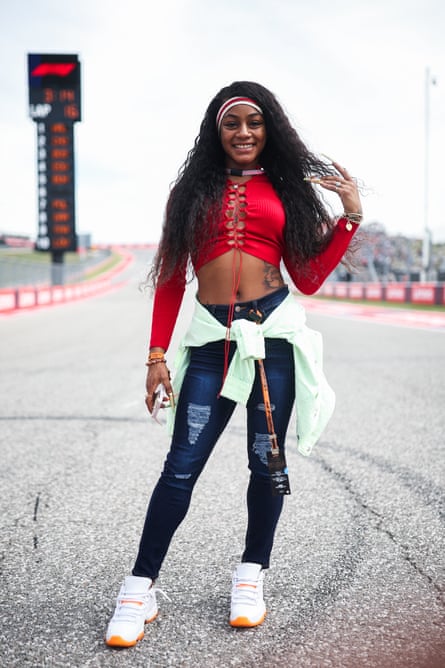 Famous athletes, like Bukayo Saka from Arsenal, are often seen in the front row of fashion shows for luxury brands like Burberry. Prada provided suits for the Chinese team at the Women's World Cup, while Louis Vuitton enlisted Lionel Messi and Cristiano Ronaldo for a commercial before the 2022 Fifa World Cup. This trend is not unexpected to Gary Armstrong, the editor of CircleZeroEight, a magazine that combines sports and fashion. He believes that designers have come to understand the impact that athletes have as influencers and recognize their importance.
"They have a significant number of followers on Instagram and are revered in a unique manner, unlike movie stars or musicians."
Football is without a doubt the biggest presence in the UK. In 2020, Jordan Clarke, a former employee at Argos, created the social media account @footballerfits to showcase the fashion sense of players. This account currently has almost 560,000 followers on Instagram and 1.5 million followers on TikTok.
Daniel-Yaw Miller, a senior editorial associate for the Business of Fashion, has observed a shift in attitudes towards player expression. He notes that fans are becoming more accepting of players expressing themselves, even though some groups may still criticize them for wearing designer brands. This marks a noticeable change in perception.
Stylish athletes such as Héctor Bellerín, Dominic Calvert-Lewin, Megan Rapinoe, and Leah Williamson have demonstrated this. Bellerín made an appearance on the Louis Vuitton runway in 2019, while Calvert-Lewin sported a kilt on the cover of fashion magazine Arena Homme Plus last year. Rapinoe was a part of Loewe's 2020 campaign and Williamson signed a contract with Gucci last year.
This contrasts with the culture 25 years ago, as documented in the recent David Beckham series on Netflix, which showed how the footballer became front-page news for wearing a sarong on holiday. "He was really ahead of his time in terms of how a man in a hypermasculine sport would dress," says Miller.
In the year 2023, the world of football has experienced a transformation, with football jerseys now considered a trendy fashion piece. In September, an Arsenal women's jersey designed by Stella McCartney was worn by influencer Mia Regan and has since been completely sold out. Similarly, when Lionel Messi joined Inter Miami, a team in the MLS, in July, their pink Adidas jersey was in such high demand that a brand representative told the New York Times they were completely sold out.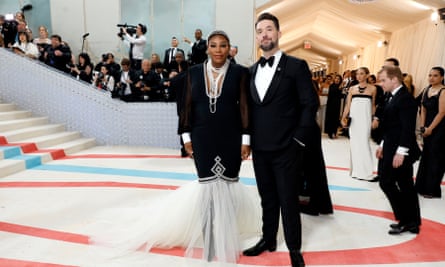 Instead of solely focusing on kicking a ball, Alex Ferguson attempted to maintain a young Beckham's concentration. Nowadays, sports teams enlist the help of fashion professionals to enhance their connection with style.
Ronnie Fieg is the creative mind behind the popular American streetwear label Kith. Recently, he also took on the role of creative director for the New York Knicks basketball team and has designed their official team uniform and merchandise.
Kenny Annan-Jonathan is a consultant for Crystal Palace, serving as the creative director for their clothing lines and fashion partnerships. According to Armstrong, football teams are considered brands and seek to collaborate with stylish and desirable products.
Athletes at the professional level, known for their brief careers on the playing field, have recognized that fashion can also be a lucrative pursuit after they retire.
According to Miller, many individuals choose to establish their own personal brands early on in their careers instead of waiting until later. Fashion is a great means to expand one's audience beyond the realm of sports.
As noted by Miller in a recent report, a new micro-industry has emerged – the sports stylist. By collaborating with fashion experts, athletes can gain recognition from brands and potentially secure lucrative partnerships. This trend is particularly prevalent among American basketball players, who are often photographed by @leaguefits showcasing their designer outfits on the tunnel leading to the court.
Stylist Algen Hamilton, who works with Premier League players like Reiss Nelson and Trevor Chalobah, explains that they have the liberty to wear their own clothing during games, allowing them to showcase their individuality. However, it should be noted that the rules in football are distinct from those of the Premier League, which tends to follow more traditional guidelines.
The market for the Women's Super League is not as popular as the men's league. Fashion expert Kiera Liberati has experience styling female football players and believes that there is still a lot of progress to be made before a female player has the same fashion influence as someone like Beckham. Currently, many players on the England team still have a tomboyish style and wear sports brands, but Liberati believes that this will change in the future. However, she notes that currently, most photoshoots featuring female footballers include an England flag in the background or the players wearing their team's jersey.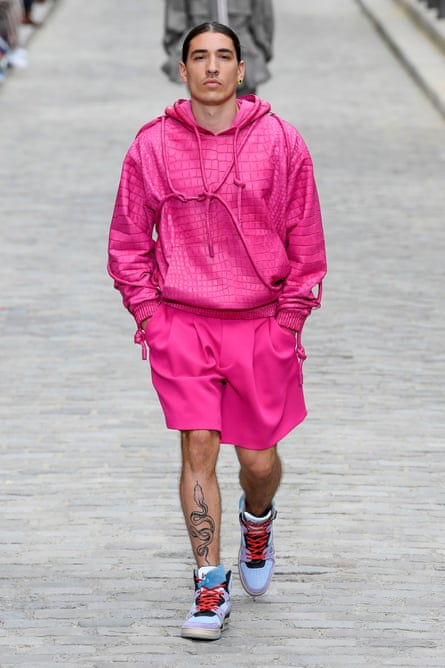 Football and basketball may be the most talked-about sports, but other areas of the entertainment industry are also gaining popularity. Troi Anthoni is a fashion stylist who specializes in working with wrestlers. One of her clients, Seth Rollins, was recently named the "undisputed fashion king" of WWE by American GQ due to his bold and colorful suits. He also made headlines for wearing MSCHF's famous "big red boots," which have become an internet sensation.
Anthoni believes that Rollins is expanding the perspectives of wrestling enthusiasts. He compares it to a revelation, stating, "You may not be familiar with this because you typically wear casual attire and merchandise, but this is the epitome of high fashion." He also notes that inspiration can be found every week on Monday nights.
According to Armstrong, the world of athletics has made significant progress in terms of fashion. Rising stars like Sha'Carri Richardson are reinvigorating the sport with their unique personalities, which has been lacking in recent years. It will be interesting to see how this trend evolves.
It is expected to unfold impressively in the coming year. LVMH recently declared its partnership with Paris 2024, utilizing its various brands for various events. Chaumet will design the Olympic and Paralympic medals, while Sephora will participate in activities along the Olympic torch's journey. LVMH has also begun to introduce a group of athletes that it will be personally sponsoring at the Olympics, including swimmers Léon Marchand and gymnast Mélanie de Jesus dos Santos.
It appears that the connection between sports and fashion is just starting to take off.