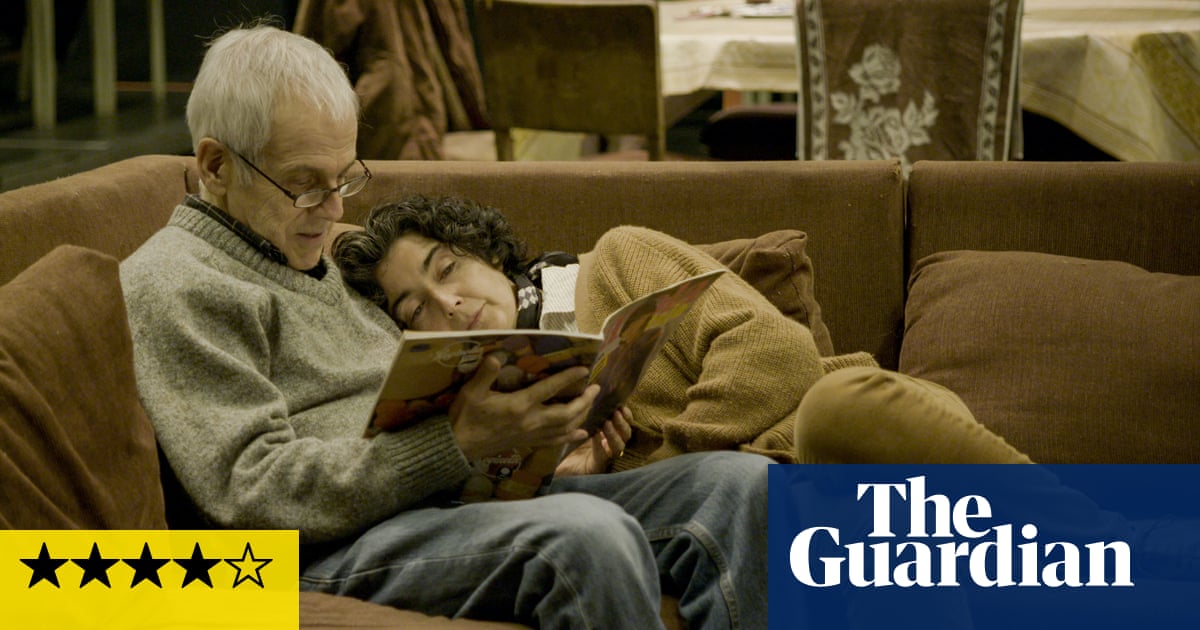 C
Chilean filmmaker Maite Alberdi has a deep understanding of older individuals and those dealing with mental health issues. In her past projects, such as The Grown-Ups, she explored the struggles of adults with Down's syndrome trying to be independent, and in her internationally successful film The Mole Agent, she highlighted the lives of residents in a care home, some of whom had dementia. Her latest powerful film, The Eternal Memory, finds its place in Alberdi's familiar themes as it follows a devoted Chilean couple dealing with the husband's deteriorating Alzheimer's disease.
The movie also deals with recent events in Chilean history, which is a subject that Alberdi has previously explored in works such as Propaganda and Dios. This is not surprising, as the husband, Augusto Góngora, was a journalist and broadcaster who made secret documentaries about the state of Chile under Pinochet's rule and edited books about the aftermath. His partner and eventual wife, Paulina "Pauli" Urrutia (whose wedding 20 years after they met is shown in homemade footage), was an activist, actress, and minister under the socialist government of Michelle Bachelet.
While their conversations hint at the diverse and eventful lives they have lived and continue to lead, the film primarily focuses on Pauli's performance with her company at a theater. At one point, she impressively takes the stage while Augusto watches with amused bemusement. However, the movie mainly zooms in on the intimate private world of their relationship. We often see them simply trying to make it through each day as Augusto's condition deteriorates. Every morning, Pauli must reintroduce herself to him with a cheerful attitude. Later on, she can finally hang up a large photo of them on their wedding day, as he sometimes does not recognize the people in the photo.
Alberdi utilizes a wealth of archival resources to portray Augusto in his youth, conducting interviews with Chileans and documenting his personal life through home movies featuring himself, his two children from a previous marriage, and Pauli. The filmmaker's framing and filming of Pauli, as well as her reciprocated affection, clearly demonstrate the intense love between the two from the beginning. This love is evident in every frame of Alberdi's footage, and is further emphasized by the filmmaker's evident fondness and admiration for the couple, which endures even during the most difficult of moments.
As the story nears its conclusion, we witness a change in Augusto's typically affectionate and passionate demeanor, as anger, confusion, and hopelessness overtake him due to his failing memory. He becomes increasingly disoriented and unable to even recognize himself in the mirror. The cruel irony is that even after the downfall of Pinochet, he had written movingly about the importance of collective remembrance for the nation. It seems that sometimes, God is too literal in making his creations suffer, but at least Alberdi's compassionate and deeply empathetic filmmaking offers some solace.
Source: theguardian.com