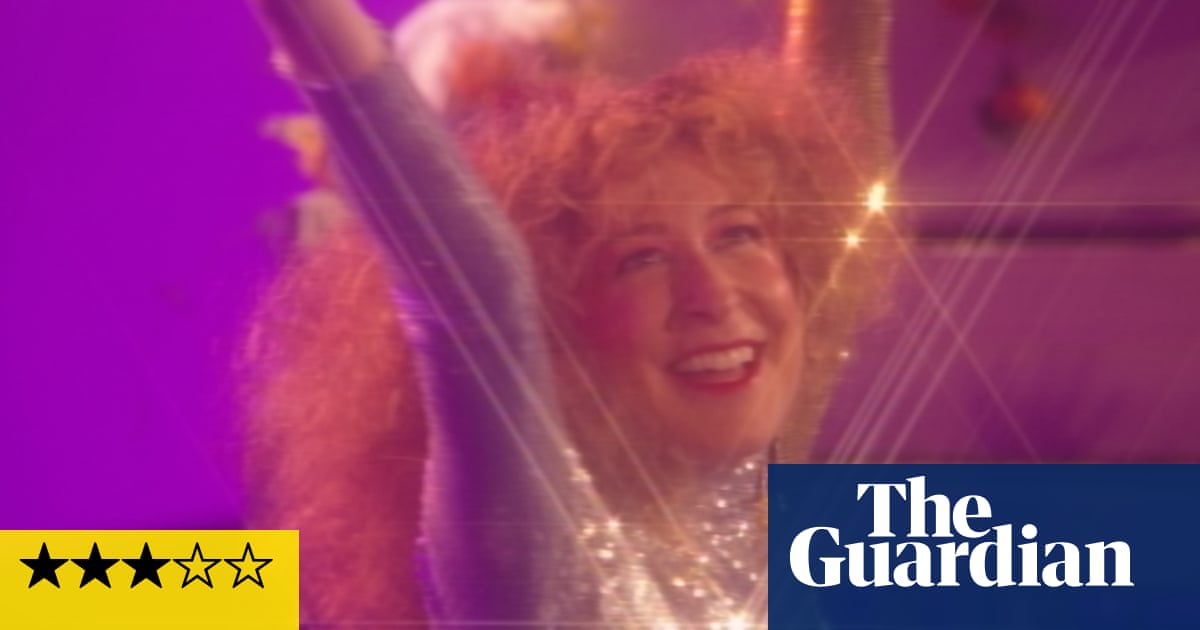 M
Amanda Kramer, a former musician now turned film-maker, presented us with a nostalgic and exaggerated portrayal of longing within the queer community in her previous film Please Baby Please. While it was intriguing, the film left a sense of dissatisfaction and lacked substance. However, her latest work is much more successful, offering a truly bizarre and disconcerting piece that cannot be easily defined or understood.
This seems to be a make-believe special on primetime television in the United States that aired sometime between 1975 and 1985 in an alternate reality. The focus is on a bold and expressive performer named Sissy St Claire, portrayed by Sophie von Haselberg. Sissy sings, changes costumes, performs dance routines, and participates in silly comedic sketches all in the name of entertainment. She has a resemblance to both Barbra Streisand and Bette Midler (as she is actually Midler's daughter) with a touch of Judy Garland's suppressed pain from the film "I Could Go On Singing."
However, there is a significant issue. Sissy becomes aware, from the corner of her eye, of a frightening person wearing a mask and holding a knife offstage. The figure appears to have intentions of harming her. There are moments of terrifying hallucinations, warning signs of an approaching catastrophe, presented in the same cheesy manner as the rest of the performance. Is Sissy experiencing a breakdown during her moment of success? Or is this all just a dream, either hers or someone else's?
The movie is well-crafted to resemble a TV special from a specific era, but with a twisted and nightmarish cabaret twist. The use of intertitles is entertaining, and Sissy's monologues provide insight, such as her belief that unknown or up-and-coming actors should play Nazis instead of established stars. Sissy is risking a potential disaster that she secretly desires – being consumed by the showbusiness world. It is uncertain if she receives the sympathy she yearns for.
Source: theguardian.com