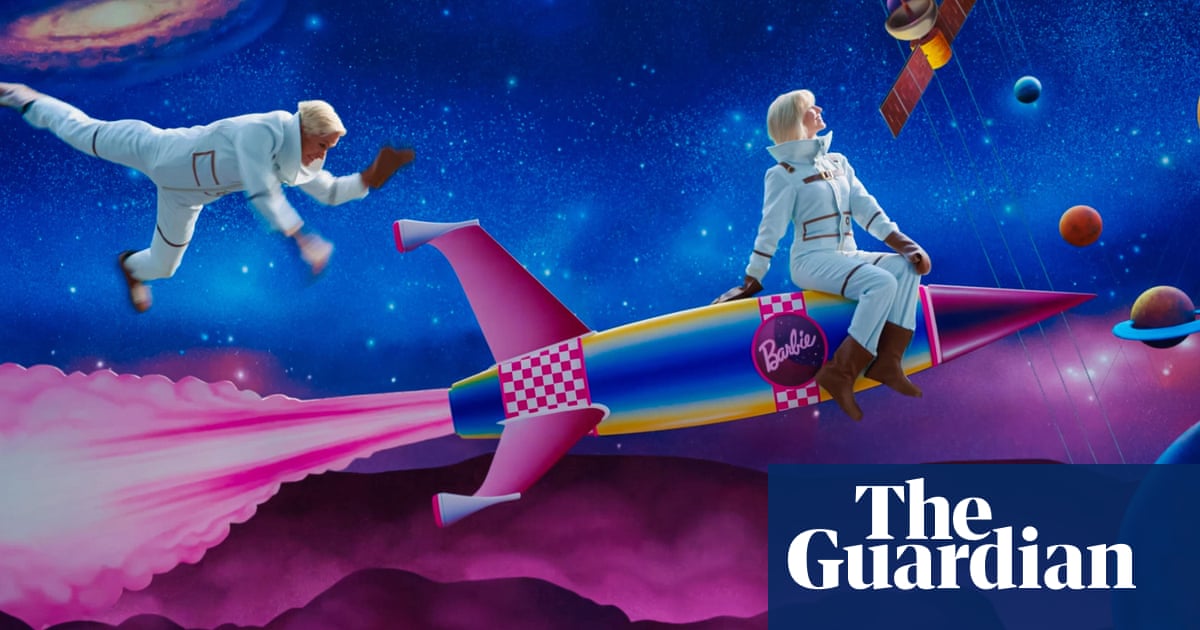 Warner Bros, the parent studio of the Barbie movie, reported that the film played a major role in boosting the UK economy by generating over £80m and providing employment for 685 individuals. This information was shared as part of their statement during a government investigation.
The film industry in Hollywood was just one of many groups that provided written testimony for an investigation by a government committee on the British film and high-end television sector. The goal of the inquiry is to determine how to continue and improve the UK's standing as a top location for production, as well as how to best support independent film production.
According to Warner Bros, Barbie, which was primarily filmed at Leavesden studios in Hertfordshire, was their most successful movie release to date. The production of the film in the UK generated over £80m in direct spending for the local economy, employed 685 people, utilized over 6,000 extras, supported 754 local businesses, and paid out over £40m in wages to local workers.
Fulwell 73, a production company co-owned by James Corden, is participating in a partnership to construct a 20-stage film studio in Sunderland. They stated that the UK is currently experiencing a lack of studio space and a shortage of skilled workers, which could hinder its future growth. They also emphasized the potential for the high-end TV industry to become a £10bn success story in the UK in the coming years, but warned that it could also decline if other countries improve their offerings. The decisions made now will determine the direction it takes.
On the other hand, those in the independent sector were not as optimistic. Michael Kuhn, a seasoned producer known for his work on movies like The Duchess, Suite Française, and Florence Foster Jenkins, expressed his belief that in the UK, the independent film industry is nearly extinct, while the UK studio industry is heavily reliant on the success of American-based companies. Additionally, he stated that the exhibition sector is facing a downward trend due to studios prioritizing streaming over traditional theatrical releases.
Mike Goodridge, an independent producer who has experience working on projects such as Love & Friendship, The Florida Project, and The Triangle of Sadness, expressed the difficulty of operating as an independent in the UK. He noted that historically, the UK government has prioritized attracting US productions to the country, resulting in a lack of support for building a sustainable domestic industry. Goodridge stated that UK producers require assistance, and he is disheartened by the fact that many talented individuals are working on American projects rather than supporting the declining UK film industry on a global scale.
Source: theguardian.com