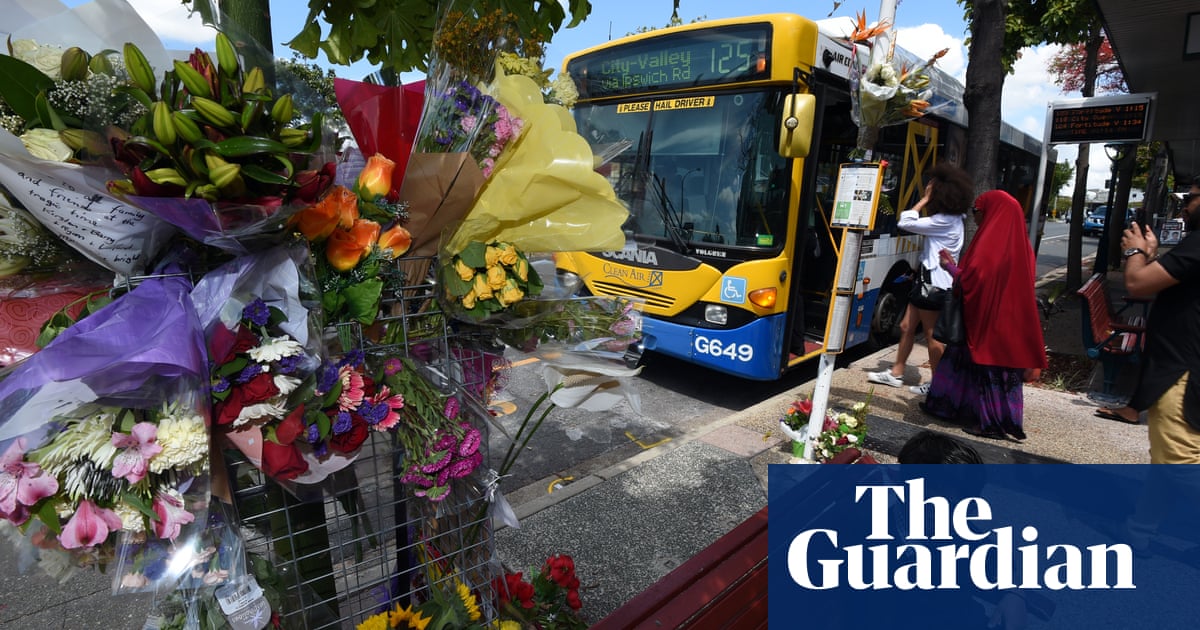 The state coroner of Queensland has determined that the death of a young bus driver in a firebombing incident may have been prevented if alternative decisions had been made regarding the treatment of the mental health patient responsible. The patient had been classified as "low risk" prior to the fatal attack.
Terry Ryan released his discoveries one day prior to the seventh year since Manmeet Sharma's passing. Sharma, a 29-year-old from India, had only been employed as a bus driver for the Brisbane city council for three months before his death.
Manmeet Alisher, also known as Sharma, was fatally attacked on October 28, 2016 in Moorooka when Anthony O'Donohue threw a molotov cocktail containing diesel and petrol at him. He sustained burns to 84% of his body and passed away at the location of the incident.
Ryan discovered that the process of releasing Mr. O'Donohue from mental health services, which occurred over a 10-month span until August 2016, was deemed unsatisfactory.
He released his findings on Friday morning, stating that he was hesitant to reach this conclusion with the benefit of hindsight.
Join Guardian Australia's complimentary morning and afternoon email newsletters to receive a daily summary of news.
If various choices had been made during his treatment, Mr. Sharma's death could have been prevented.
However, the coroner had a different opinion than Sharma's family and did not believe that it was possible to predict that Mr. O'Donohue would commit a murder.
O'Donohue, who had been classified as "low risk" by the state mental health system, received decreasing levels of care until he was completely discharged from treatment in August 2016.
However, Ryan discovered that he was actually "a mentally unstable individual fixated on seeking revenge against those he believed were mistreating him", such as government employees and labor unions. The coroner determined that he still held false beliefs and frequently spoke about wanting to harm himself or others.
On August 31, O'Donohue made an effort to reconnect with mental health services. Ryan discovered that the team in charge of O'Donohue's ongoing care was aware that he was socially isolated after being discharged, but they did not directly communicate with his GP due to concerns about his privacy.
He discovered that the sharing of records between mental health institutions, including his history of violence, was hindering risk assessments to some degree.
O'Donohue faced charges of murder, 14 counts of attempted murder and arson. However, due to being deemed unfit to stand trial, they were ordered to undergo 10 years of mental health treatment under a forensic order instead.
The conclusions of the coroner were met with disappointment and annoyance by Sharma's loved ones and members of the Rail, Tram and Bus Union. They openly shared their frustration during press meetings following the hearing.
Sharma's companion, Winnerjit Singh, who came from India, stated that his family simply wanted to know one thing from the inquest: who was accountable for the systematic mistakes that ultimately caused his death?
He stated that we are striving for fairness. The concept of fairness is often delayed and denied.
"We have been anticipating for the past seven years, and today we will finally find out who or which department is responsible."
Ryan did not suggest any other changes for bus safety. Instead, he referenced a program by the Brisbane city council that involves installing security screens for drivers, hiring more security guards, and enhancing exits as part of their efforts to improve safety.
According to the coroner, the report commissioned by the council found that Mr Sharma's death was a unique, severe, and uncommon occurrence. It was unlike anything that had ever happened in the history of public transportation in Brisbane.
RTBU assistant state secretary Tom Brown expressed disappointment with the findings, stating that the long wait had resulted in a negative reaction.
Seven years after the assault, he stated that only a small number of buses had complete screens in place.
According to Brown, the council's installation of half-barriers on over 1,000 vehicles is counterproductive as it limits the driver's ability to escape an attack.
According to him, there have been a total of 725 attacks on bus drivers up until September of this year, setting a new record.
The union had advocated for longer sentences for individuals who were found to have assaulted a bus driver while on duty, but the coroner did not implement this suggestion.
During the incident, there were 14 individuals on the bus, three of whom were children. Ryan observed that the courage of drivers passing by played a crucial role in saving the lives of many passengers by assisting in opening the rear door of the bus.
He referenced the most recent state budgets as proof of the Palaszczuk government's dedication to revamping the mental health system.
The location in Moorooka where Sharma passed away has become a memorial site. On Saturday, union members and individuals from the Indian community will come together at this spot to honor his memory.
Source: theguardian.com