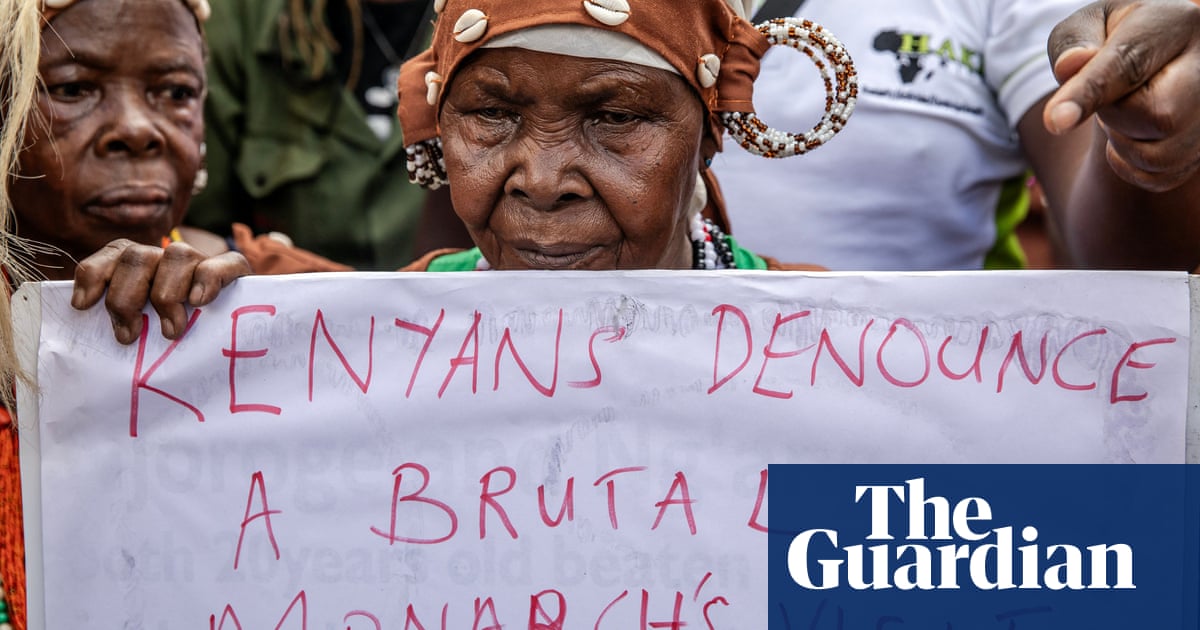 During his visit to Kenya this week, the Kenya Human Rights Commission has urged King Charles to publicly apologize for colonial atrocities and abuses.
The KHRC stated that the British government should request the king to make a public apology without any conditions or hesitation, rather than issuing vague statements of regret, for the cruel and inhumane treatment inflicted on Kenyan citizens.
During "the emergency" between 1952 and 1960 – at the height of Kenya's fight for independence – British soldiers forced about 1.5 million Kenyans, who were suspected to be part of the Mau Mau anti-colonial uprising, into concentration camps, where they were subjected to torture, rape and dehumanising treatment.
The monarch is anticipated to recognize the more challenging moments of the UK and Kenya's intertwined past during his trip to the eastern African nation from October 31st to November 3rd.
Buckingham Palace announced this month that the king will use his visit to further educate himself on the injustices endured by the people of Kenya during the emergency.
The commission for human rights stated that there was no evidence of the king's intention to provide a complete and unconditional apology for the cruel treatment of Kenya during colonial times.
In 1957, the British colony's attorney general, Eric Griffith-Jones, wrote a letter to the British governor describing the mistreatment of detainees as similar to that of Nazi Germany or communist Russia. Griffith-Jones then went on to draft legislation that permitted beatings as long as they were kept confidential.
In 2013, the UK agreed to pay £20m in an out-of-court settlement to 5,228 Kenyans involved in a class-action lawsuit regarding the violations that occurred during the emergency. The British government also issued a "statement of regret" after an 11-year effort and legal dispute against the UK, initially initiated by five elderly Kenyans.
The recent investigation uncovered that the British government had either destroyed or hidden important documents detailing their cruel actions towards the colonized people. Historians stated that the documents found during the investigation put the UK government in a humiliating and disgraceful situation.
As information about the scale of colonial crimes has emerged over the last ten years, and as similar evaluations have spread throughout the Commonwealth, there have been increasing demands for recognition and compensation for these past injustices.
On his initial trip as king to a member nation of the Commonwealth, Charles's strategy will indicate his approach towards addressing comparable requests for recognition and remorse regarding past colonial injustices.
Source: theguardian.com