Justin Trudeau has denounced the recent acts of violence in Canada, which included gunshots being fired at two Jewish schools in Montreal and confrontations between pro-Israeli and pro-Palestinian students at a university in the same city.
On Thursday, authorities stated that they were looking into the shootings that occurred overnight at two Jewish schools in the Côte-des-Neiges area. This investigation was initiated after staff members discovered bullet holes in the front doors of the schools.
The ongoing conflict between Israel and Gaza has caused significant division among Canadians, as more and more people are urging for a ceasefire. The toll of the war has surpassed 11,000 casualties.
The prime minister stated on Thursday that although emotions may be running high and people may be feeling scared, it is not in line with Canadian values to attack one another.
According to him, if any country is going to develop the necessary insights for achieving peace in the Middle East, it will begin in a country like Canada.
An intense confrontation occurred at Concordia University in Montreal on Wednesday between individuals who support different sides of the Israel-Gaza conflict. This led to injuries and one person being taken into custody.
University officials reported an alarming increase in acts of intimidation and intolerance, causing students to feel afraid.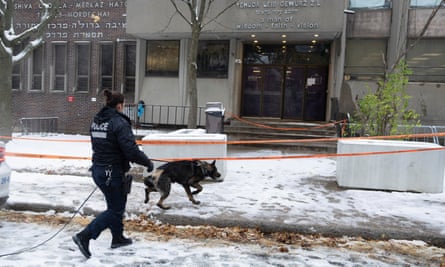 Earlier this week, Montreal police discovered the remnants of two molotov cocktails near a synagogue and Jewish community center. The authorities have reported a rise in hate crimes targeting the Jewish community and Muslims in the city.
On Wednesday, Trudeau expressed concern about the alarming increase of antisemitism and Islamophobia in Canada.
"He stated that synagogues have been targeted with Molotov cocktails, there have been terrifying threats of violence, and Jewish businesses and daycares have also been singled out with hatred. He emphasized that this must cease as it is completely unacceptable in Canada."
He also expressed concern about the growing and unacceptable trend of Islamophobia towards Palestinians and anyone displaying a Palestinian flag.
He stated that Canada has a rich history of harmonious coexistence among different groups of people, and it is the duty of every Canadian to acknowledge each other's suffering and concerns and progress together.
In Toronto, which has the largest Jewish and Muslim populations in Canada, the city's police chief warned of a "very significant rise" in hate crimes. For most of October, reports more than doubled compared with the same period last year.
A man in Surrey, British Columbia threw eggs at the home of a rabbi and also drew a swastika on it. In Ottawa, someone smeared feces on the doors of a mosque.
Trudeau stated that Canadians are currently fearful in their own neighborhoods. He emphasized the importance of Canadians continuing to engage with their neighbors, empathize with their pain, and recognize that it may be different from their own.
In the last 30 days, law enforcement reported 73 instances of hate crimes targeting individuals in Montreal's Jewish community. This number exceeds the total number of hate crimes targeting all groups in 2022.
The ongoing conflict in Gaza was sparked by a devastating attack on October 7th by Hamas. This attack resulted in the deaths of 1,400 individuals in Israel, the majority of whom were innocent civilians. Additionally, over 200 people were taken hostage.
Israel has retaliated with persistent airstrikes and a land invasion in Gaza, resulting in the deaths of approximately 10,600 individuals.
Source: theguardian.com