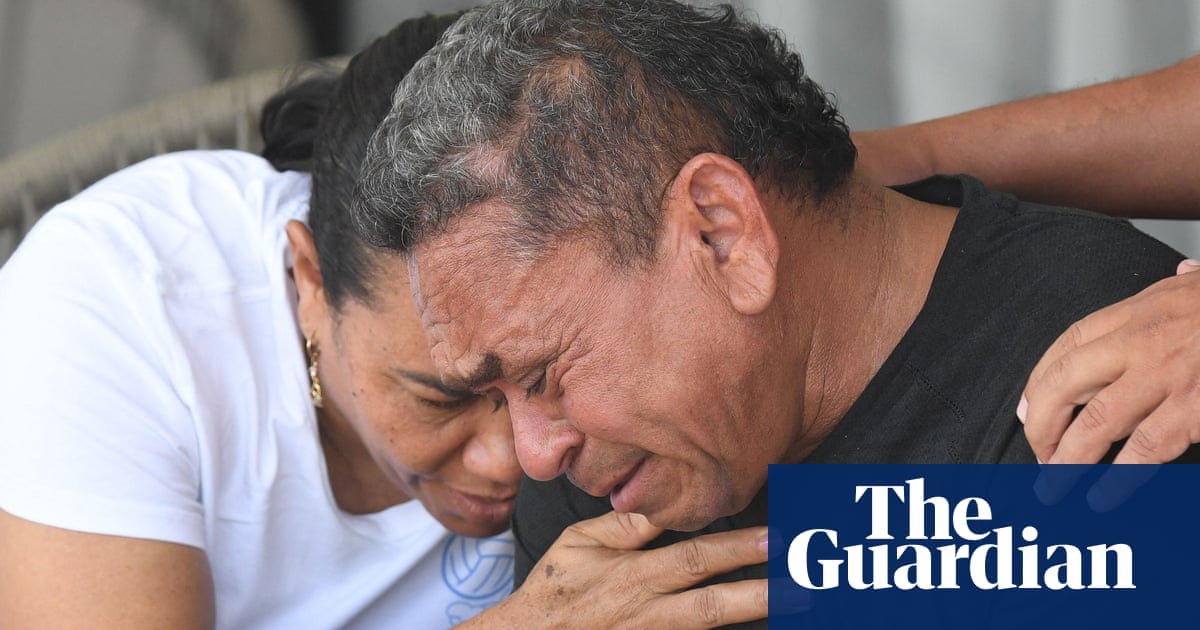 The father of Liverpool soccer player Luis Díaz recently shared his experience of being held captive by armed guerrillas for nearly two weeks on the border of Colombia and Venezuela. He endured difficult journeys and sleepless nights during this time.
Luis Manuel Díaz, age 58, expressed that the horseback riding was extremely challenging due to the rough terrain, heavy rain, and abundance of insects. Despite being weak and needing assistance from his family, Díaz shared with reporters in his hometown of Barrancas, Colombia that he struggled to sleep during the trip, enduring almost 12 days without rest.
On November 9th, he expressed immense happiness as he was reunited with his family. This came after being held captive by the ELN guerrilla group.
At first, Díaz believed that he was taken for ransom, but he later revealed to reporters that no money was given in return for his release. His spouse, Cilenis Marulanda, was also held at gunpoint but was let go after a few hours.
I am still unable to comprehend the reason behind my abduction. The guerrillas claimed that I have no issues with anyone.
The police had a suspicion that Díaz, who was from Barrancas in the northern La Guajira province, had been kidnapped by local criminals. However, government peace talks on November 2nd revealed that he was actually being held by leftist rebels.
The ELN was founded by radical priests in 1964 and now has an estimated 2,500 fighters who run the armed group's extortion and drug-trafficking rackets.
On Saturday morning, the Colombian authorities reported the detention of four individuals following a mission aided by British intelligence.
According to the Colombian newspaper El Tiempo, the drug-trafficking organization known as Los Primos, also referred to as "the Cousins," are believed to have abducted Díaz and delivered him to the ELN.
Díaz, who manages a football program for children in the area, stated that his treatment improved after being transferred to the guerrillas on the third day. His captors also assured him that they would release him as soon as possible.
He stated that he was reassured to stay calm and that he would not be harmed, as he was a respected and well-liked individual in his community for his contributions.
The capture of Diaz has brought the ELN to the attention of the international community and posed a risk to the ongoing peace talks between the armed group and the Colombian government.
Luis Díaz lifted his Liverpool jersey to display a plea for his father's freedom on Sunday following his goal in the final moments of the match against Luton Town.
His father said that he was able to speak to his son on Thursday as he was released just before the Liverpool player went on against Toulouse. "I had the opportunity to say hello to him before he played a game for his club. [And he was] content, happy, because I was already with my family."
According to the leader of the ELN, the kidnapping of the father of a premier league player was a "mistake," however, it will not deter them from continuing to kidnap for ransom.
In June, the group and the government reached an agreement for a six-month ceasefire, which included a promise to stop the practice.
Díaz stated that he would remain in Barrancas, despite the traumatic event, and urged the nation to continue searching for a peaceful resolution to the ongoing internal conflict that has lasted over 60 years. He expressed, "Instead of weapons, let us utilize pens and notebooks."
Source: theguardian.com