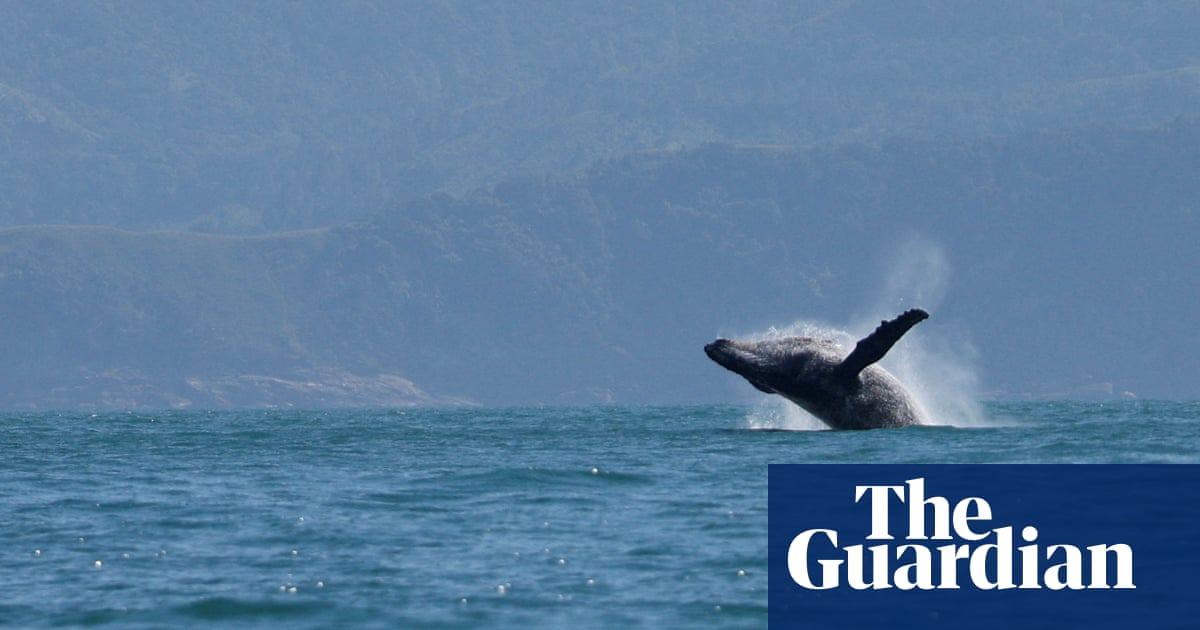 The federal police are looking into allegations against Brazil's ex-president, Jair Bolsonaro, for potentially harassing a humpback whale during a leisurely ride on his jetski.
Bolsonaro's actions against the environment led to him being dubbed "Captain Chainsaw" during his four-year term, which was marked by a significant increase in deforestation in the Amazon. However, the former far-right president is now facing allegations of another environmental violation, this time in the waters near São Sebastião on Brazil's south-eastern coast.
In June, a man who looked like Bolsonaro was reportedly seen – and recorded – approximately 15 meters away from a surfaced humpback whale.
According to the news website iG, a man, believed to be Bolsonaro, was using a mobile phone to record a video while a whale displayed behaviors in the air that indicate distress or discomfort.
Brazilian legislation outlaws "the deliberate harassment of any species of cetacean" such as dolphins or humpback whales, which are called baleias jubarte in the South American country.
In accordance with regulations set by Ibama, ships that are running their engines are not permitted to approach these creatures within a distance of 100 meters. Sailors are also prohibited from pursuing or intruding on the territory of groups of dolphins or whales, as well as producing "excessive noise" such as music, percussion, or other sounds within 300 meters of any cetacean.
A conservative leader was recently penalized with a 2,500 reais (£410) fine for committing a comparable violation in the same area. About ten years ago, Bolsonaro himself received a fine for engaging in illegal fishing in a marine reserve off the Rio de Janeiro coast. As the country's president, he faced criticism for intentionally abolishing environmental safeguards, resulting in disastrous effects on the environment.
Bolsonaro, who lost power a year ago, is currently under investigation for various alleged crimes. These include attempting to overthrow his left-leaning successor, Luiz Inácio Lula da Silva, mishandling valuable gems, and falsifying records of Covid vaccinations. It is speculated that the politician, who is prohibited from running for office until 2030, may ultimately face imprisonment.
The former president, on Saturday, rejected the investigation into humpback whales as yet another instance of being unfairly targeted by Brazilian politicians and environmentalists. He expressed frustration with being constantly accused of wrongdoing, using his recent criticism of whale hunting as an example. Bolsonaro also made a derogatory comment about Brazil's justice minister, comparing him to a whale.
Fans of Bolsonaro mocked the accusations about the humpback on social media, with one person joking that the whale must have been a supporter of the ex-president who wanted to take a selfie with him.
Source: theguardian.com