According to reports from local media, a Jewish school in Montreal was targeted by gunfire, making it the third attack in the Canadian city in under a week. The tensions surrounding the conflict in Gaza between Israel and Hamas have contributed to the recent spike in violence.
According to CBC News in Canada, there were no injuries reported after the Yeshiva Gedola of Montreal's exterior was hit on Sunday. Following reports of gunshots, bullet holes and shell casings were discovered.
On Thursday, authorities announced that they were looking into shootings that occurred overnight at two Jewish schools in the Côte-des-Neiges area. The schools' staff had notified the police after discovering bullet holes in the front doors.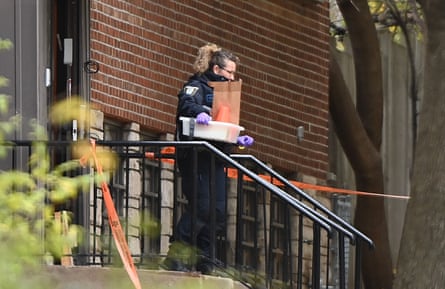 It was uncertain if the events at Jewish schools in the western part of the city were connected.
On Wednesday, there was a physical confrontation at Concordia University in Montreal between individuals supporting different sides of the Gaza conflict. This led to people getting hurt and one person being taken into custody.
University administrators have reported an alarming increase in acts of intimidation and intolerant behavior, causing fear among students.
Canadian Prime Minister Justin Trudeau has denounced the acts of violence.
On Thursday, Trudeau stated that although emotions may be running high and fear may be present, we must remember that as Canadians, violence towards one another is not in line with our values.
"If anywhere in the world is going to start building the kinds of understandings that we're going to need to see peaceful resolution in the Middle East … it starts in a place like Canada."
The conflict between Israel and Gaza has caused a deep division in Canada, as more and more people are urging for a stop to the fighting.
In Toronto, authorities reported that within three weeks following the initial Hamas attack on October 7th, the number of hate crimes targeting Jews and Muslims had surpassed the total number reported in 2022.
Source: theguardian.com