A recent investigation by two NGOs has revealed that male employees at a prominent Kenyan carbon-offsetting project, utilized by major corporations such as Netflix and Shell, have been implicated in a long-standing pattern of sexual misconduct and harassment.
The conservation project in southern Kenya, known as the Kasigau Corridor, is managed by Wildlife Works, a company based in California. Its goal is to generate carbon credits by safeguarding dryland forests that are under threat of destruction in important elephant, lion, and wildlife habitats located west of Mombasa. This initiative was the initial forest protection program to be approved by Verra, the top authority in certifying carbon offsets. Additionally, it has received accreditation for its positive impact on biodiversity and local communities, potentially earning millions of dollars through the sale of carbon credits.
According to statements from 31 current and former employees and members of the community, a recent report by the Kenya Human Rights Commission (KHRC) and the Centre for Research on Multinational Corporations (Somo) claims that senior male workers at Wildlife Works, a company based in Kenya, engaged in widespread sexual abuse, harassment, and exploitation between 2011 and 2023.
On Friday, Wildlife Works' president, Mike Korchinsky, released a statement that was later updated on Sunday. Korchinsky stated that the company took action after being informed of the allegations in August, suspending three employees. An internal investigation conducted by a Kenyan law firm revealed evidence of two individuals participating in "severely inappropriate and damaging conduct," according to Korchinsky.
Korchinsky expressed remorse for the harm that had been inflicted, but refuted claims that the issue was prevalent. He stated that the confirmed instances of sexual misconduct were committed by a single person. Additionally, he mentioned that some of the accusations were not proven to be true.
Wildlife Works stated that it was in the last phase of the disciplinary procedure and would provide further information once it was completed. Verra announced on Friday that it had initiated an inquiry into the project.
The report contains accounts from NGO staff members, who are specialized in addressing gender-based violence, detailing an incident of physical assault and attempted rape that took place on company property.
According to the report, senior male employees abused their power by requesting sexual favors in exchange for career advancements and preferential treatment. Additionally, one senior staff member allegedly targeted the wives of male rangers and threatened their husbands' job security if they did not engage in sexual activity with him.
A letter written in August by Somo and the KHRC, viewed by the Guardian, accused Wildlife Works of widespread sexual misconduct by numerous staff members. While they identified one individual as the alleged perpetrator, they claimed that the problem was widespread.
The Kasigau Corridor conservation project is being advertised for its impact on women's empowerment in the region, a statement supported by certain companies that have purchased credits, including Netflix. In a promotional video created by Netflix for the project, it is stated that "empowering women is a crucial aspect of this project." AlliedOffsets data shows that Shell has purchased almost 2 million credits from the program, while Netflix has purchased 250,000. Many other major corporations have utilized credits from the project to fulfill their climate and biodiversity goals. Netflix did not provide a comment when requested.
Audrey Gaughran, the executive director of Somo, stated that in interviews with women who were impacted, it became evident that the accusations were widely acknowledged by staff. She shared that they heard from both current and former employees of Wildlife Works who experienced sexual harassment, sexual assault, and physical assaults of a sexual nature. Additionally, women reported being subjected to derogatory and sexual language.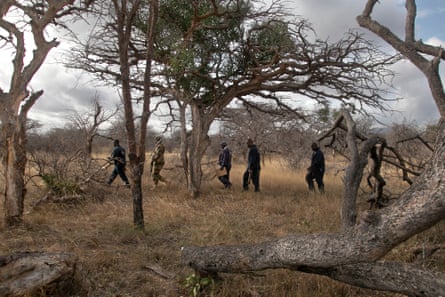 The perpetrators, who were mostly senior males, were able to commit their actions without fear of consequences. One specific perpetrator, who was often mentioned, would target the wives of rangers who were stationed on the property. This implied that their husbands only had a job because of this perpetrator and could potentially lose it if they spoke out. This was a sensitive topic for many of the men to discuss.
The accusations arise in the midst of widespread worries about the environmental credibility of numerous forest preservation compensation measures. In 2019, a collaborative investigation by The Guardian revealed that a significant amount of credits were deemed "essentially worthless" and uncovered proof of forced removals at a prominent project in Peru. Verra has contested these discoveries.
Verra is set to unveil its updated guidelines for producing carbon credits before the start of the Cop28 climate change conference in Dubai, scheduled for the end of this month.
Find more age of extinction coverage here, and follow biodiversity reporters Phoebe Weston and Patrick Greenfield on X (formerly known as Twitter) for all the latest news and features
Source: theguardian.com