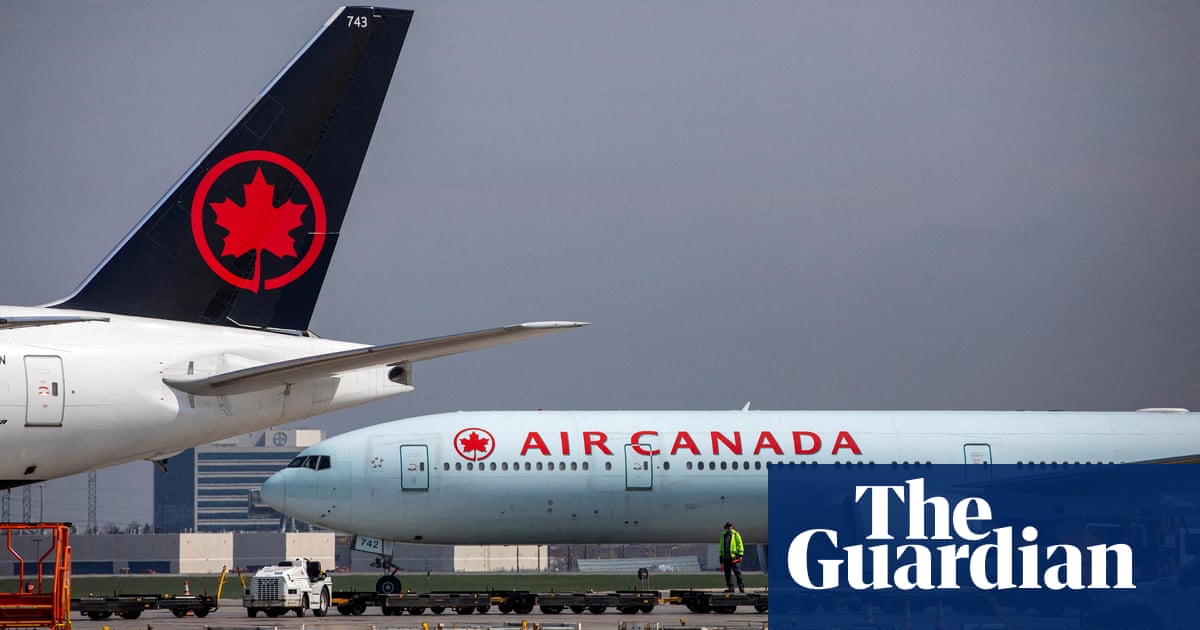 Air Canada issued an apology after a passenger with cerebral palsy was required to self-propel off the aircraft due to the airline's failure to supply a wheelchair.
Rodney Hodgins, a 49-year-old hardware salesman from British Columbia, traveled to Las Vegas in August with his wife, Deanna, to commemorate their anniversary. As a motorized wheelchair user, he needed assistance during the trip.
According to a recent Facebook post by Deanna Hodgins, the flight attendant informed the couple that there was not enough time to bring a wheelchair on board before the plane needed to prepare for takeoff after landing.
At first, the attendant's statement that Hodgins would have to disembark the plane by himself was met with disbelief by the couple. However, when she repeated her request, they realized she was serious.
He informed the Canadian Press, "I am unable to do so as I am in a wheelchair and cannot walk."
Hodgins had to rely on his upper body muscles to pull himself past twelve rows of seats, while his wife held onto his legs.
Deanna Hodgins expressed in her Facebook post that the event caused great devastation for the couple.
"We faced a difficult situation in front of a group of about twelve people, some of whom looked away in shame while others watched. It was a struggle to remove him from the plane…he injured his legs and I experienced emotional distress. More importantly, my husband's human rights were violated and Air Canada has not addressed our concerns despite promising to do so," she expressed. "Rod is an incredible person and did not deserve to be treated this way."
According to her, the pair had been preparing for the journey for eight months and ensured that they fulfilled all necessary obligations on their part. However, she expressed disappointment in Air Canada as they did not meet their expectations.
The organization recognized that Hodgins did not receive sufficient assistance.
"We have enlisted the help of a third-party expert in wheelchair assistance in Las Vegas to ensure secure transportation on and off our aircraft," the statement stated. "After thoroughly looking into the cause of this significant lapse in service, we will be reviewing other potential partners for mobility assistance services in Las Vegas."
In October, Air Canada misplaced the wheelchair belonging to Stephanie Cadieux, Canada's main accessibility officer. Cadieux expressed feeling extremely frustrated and dehumanized by the incident, highlighting the importance for airlines to enhance accessibility measures.
According to Hodgins, the airline offered him a flight voucher worth C$2,000, but he believes that this compensation does not address the issue of how the airline mishandled its passengers with disabilities.
He expressed his desire to create a positive impact for someone else and prevent them from going through the same experience again.
Source: theguardian.com