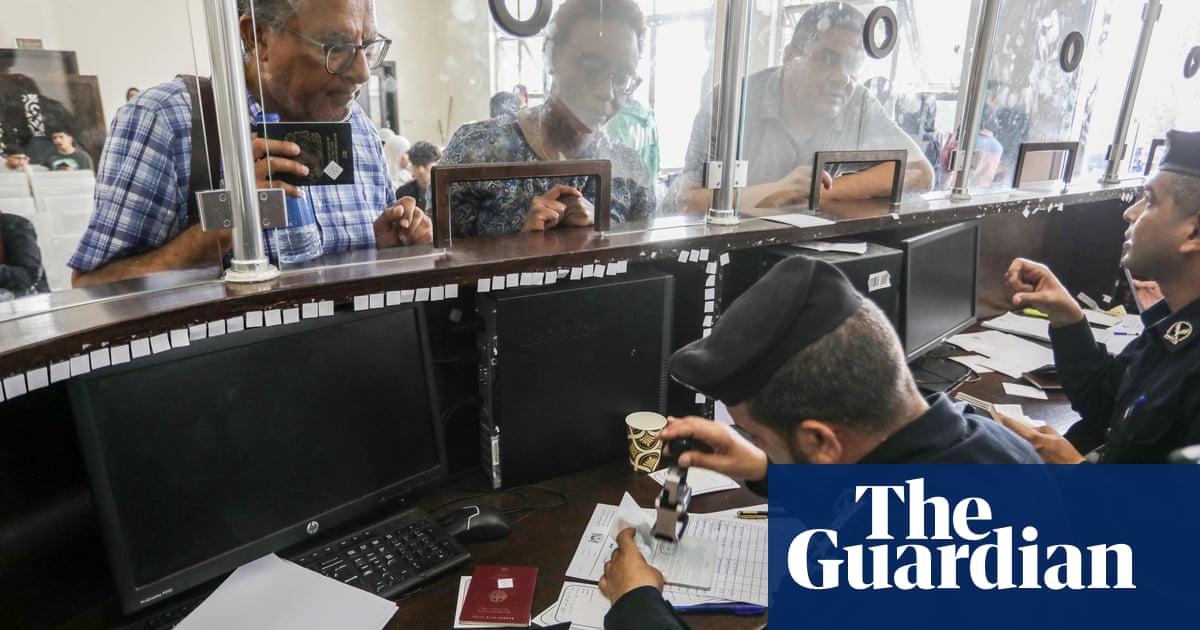 The government has been charged with dividing children who are British citizens in Gaza from their mothers. This was discovered when it was revealed that those without passports were not included in the safe passage list.
The British government has created a list of citizens who are permitted to travel from Gaza to Egypt through the Rafah crossing. However, there are reports that some people's family members have not been included in this list by the Foreign Office.
The group representing them stated that the policy differs from the choices made during the evacuation of Ukraine, where any family member of a British citizen would receive a visa.
Louise Harkin from Support Families in Gaza stated that they have been communicating with institutions and attorneys who assist individuals with the opportunity to enter the UK through various visa programs. These sources have made it apparent that British Palestinians are receiving disparate treatment compared to those escaping the conflict in Ukraine.
"Gaza is currently ranked as the most dangerous location in the world. With a confirmed death toll of nearly 10,000, including many children, the government is now proposing to separate British children from their mothers and families."
We urge the government to permit British citizens to bring their families when they relocate.
British citizens were among the initial individuals to enter Egypt through the Rafah crossing, which is the sole means of exit for foreigners from Gaza and the primary entrance point for incoming aid. They reported the crossing to be in a state of "complete chaos" and expressed feeling "neglected" by their government.
It is understood that hundreds of British nationals remain trapped in Gaza, among an estimated 7,000 foreign nationals who have been registered by embassies with the Egyptian authorities.
A person, who is struggling with the possibility of leaving their family behind, expressed that people of Palestinian descent are being treated unfairly as "second-class citizens".
The individual, who preferred to remain anonymous, shared with the PA news agency: "Upon receiving the notification that both myself and other relatives were added to the list, we learned that my father's wife was not included. As a result, my father had to leave his wife and other family members behind in order to bring my younger brothers to safety."
There is at least one other family facing the same situation. It is a heartbreaking situation that no one should have to face. It is a sad reality that humanity seems to have lost its compassion. It is even more perplexing when we hear of someone in the US who was able to evacuate 19 family members despite none of them having an American passport.
"We are aware that FCDO has previously granted exemptions for individuals from Ukraine, Afghanistan, and Sudan. However, it seems that those of us with Palestinian heritage are consistently treated as inferior citizens."
According to reports, British citizens on the list have encountered challenges when trying to cross the border in the past few days. This is due to conflicts between Palestinian and Israeli officials.
On Saturday, Lalah Ali-Faten, the mother of Zaynab Wandawi, a British citizen from Salford, Greater Manchester, stated that her daughter was once again denied entry at the Rafah border crossing. Ali-Faten expressed her disappointment with the Foreign Office's lack of action, stating that simply providing a list of names is not enough for a government.
According to a spokesperson from the Foreign Office, the current situation remains difficult and complicated. We are utilizing all diplomatic means to urge for the reopening of the crossing, in collaboration with our global allies. We are also staying in touch with British citizens in the area to keep them updated with the most recent information.
The government has stated that individuals who need a visa must obtain one before traveling to the UK. This includes dependents of British citizens, such as spouses, partners, and children under 18.
Source: theguardian.com