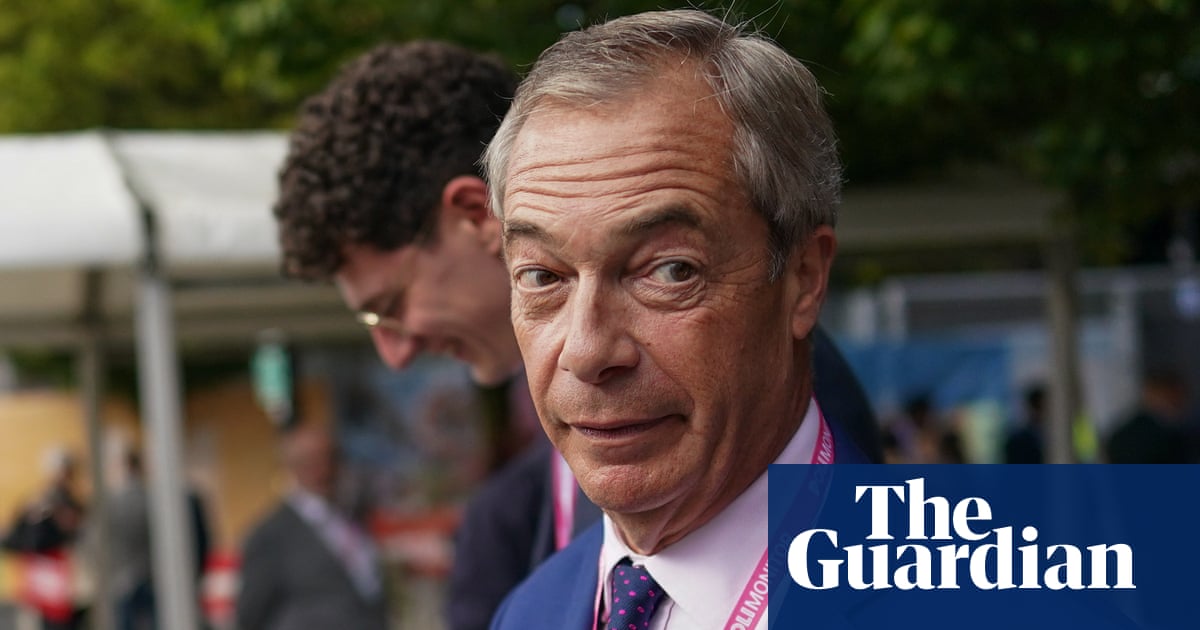 Nigel Farage is seriously considering an invitation to be a part of the cast for I'm a Celebrity…Get Me Out of Here!
The past leader of Ukip and the Brexit party has been approached by the ITV show multiple times before, but had declined to participate, stating that the reality show was "embarrassing".
The size of the fee being discussed may tempt him. Farage, a figure known for causing controversy, is expected to draw in a significant audience and generate publicity for the show.
On Monday's episode of his GB News program, he mentioned that he has been approached multiple times by ITV's "I'm a Celebrity… Get Me Out of Here!" since 2016, asking him to join the show in the jungle.
"I have been consistently offered significant amounts of money to do so, but I have always declined, as I believe it is not the right choice for me."
Farage stated that the show had reached out to him once again this year. However, unlike in previous years, he is now seriously considering the opportunity.
He mentioned that he had reservations about doing the show, but promised to give a definite answer within the next 48 hours.
A representative for the show stated that all proposed names for the upcoming season of I'm a Celebrity…Get Me Out of Here! are mere speculation. The official lineup will be revealed at a later time.
The participants for the show are typically announced just before the series begins, with Ant and Dec as hosts and filming taking place in Australia. The 2023 season is anticipated to premiere later this year.
The previous year, Matt Hancock, who previously held the position of health secretary, received a payment of £320,000 for his participation on the reality show I'm a Celebrity. Despite facing criticism and ultimately resigning from his government position for violating Covid regulations, Hancock reportedly donated 3% of his earnings to charity as listed in the register of MPs' financial interests.
Several individuals involved in politics, both current and former, as well as family members of politicians, have been featured on the show. These include Nadine Dorries, who received criticism from the parliamentary standards committee for not disclosing her payment for appearing on the show in 2012; Edwina Currie, who appeared on the show in 2014; and Stanley Johnson, the father of Boris Johnson, who appeared on the show in 2017.
The Visionary Talent Agency is reportedly negotiating the potential inclusion of Nigel Farage in the upcoming series. This agency previously represented Georgia Toffolo, who won I'm a Celebrity in 2017. We have reached out to the agency for their response.
In the past year, Farage stated that he was contacted multiple times by the producers of the show I'm a Celebrity. He expressed that he has always declined the offer and does not think it would be a beneficial experience, during an episode of his GB News program.
I found it quite embarrassing, to be honest. However, I guess you can never say never.
Gawain Towler, a close friend and previous coworker of Farage, expressed his belief that Farage will accept the challenge and excel. He is not one to complain or make excuses, and he has a good sense of humor. He is not easily embarrassed and does not take himself too seriously, making him relatable to others.
There have been rumors that this year's lineup will feature Frankie Dettori, a former champion jockey, Josie Gibson, host of This Morning, and Fred Sirieix from First Dates.
Hancock's presence in the previous year angered certain individuals, who argued that his involvement hindered his ability to effectively represent his constituents as a Member of Parliament.
Due to his actions, he was removed from his position as a member of the Tory party. The prime minister, Rishi Sunak, expressed his disappointment in Hancock's choice to travel to Australia.
Hancock came in third place.
Source: theguardian.com