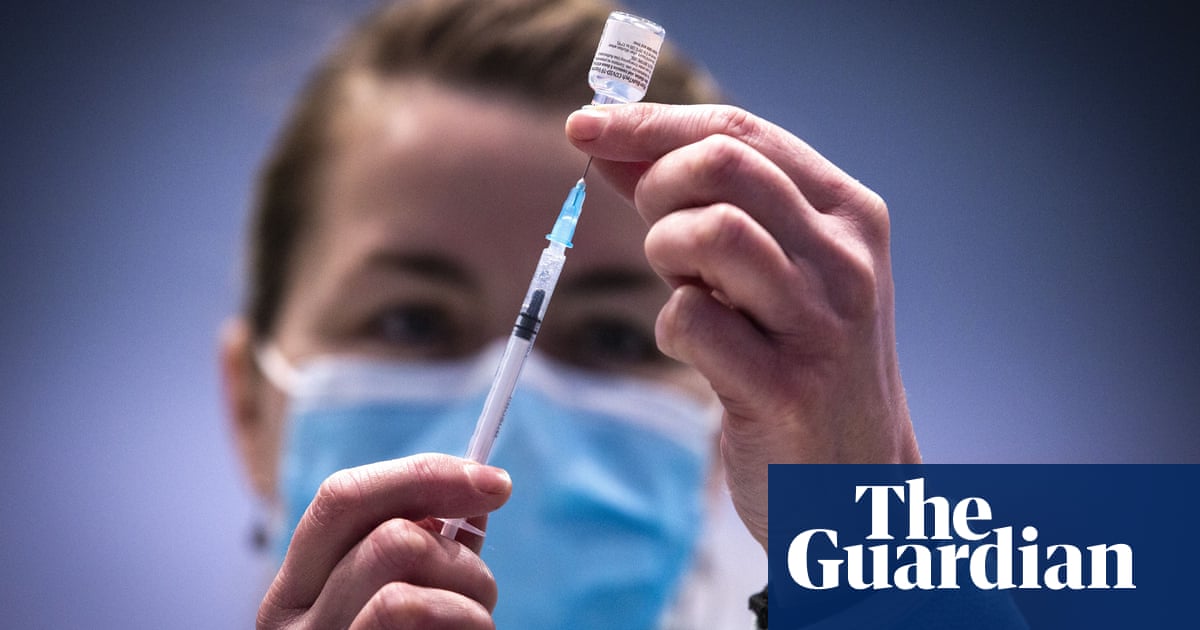 The National Health Service (NHS) is conducting an inquiry after mistakenly sending "priority" letters to individuals who have passed away, some of whom have been deceased for several years or even decades. The letters encouraged these individuals to schedule appointments for flu and Covid-19 vaccinations in order to decrease their chances of severe illness.
The healthcare system is urging qualified patients to schedule appointments for both vaccinations in order to prevent a potential "twindemic" of influenza and COVID-19 during the upcoming winter season. This would alleviate the strain on hospitals and medical practices.
"You have been identified as a top priority for receiving seasonal flu and Covid-19 vaccinations," states the two-page letter sent to the recipients. "This is due to your age being 65 or older (by March 31, 2024)."
Getting both your flu and Covid-19 vaccines can lower your chances of getting severely sick and speed up your recovery if you do happen to contract either virus.
Unfortunately, certain letters containing sensitive information, such as NHS numbers, have been mistakenly sent to individuals who passed away several years ago. Similarly, others have received these letters even though they are not qualified for the vaccines and have no relation to the intended recipient.
I arrived home to discover a letter intended for my deceased mother from the Covid Vaccination Programmes NHS England, according to a user on X, formerly known as Twitter. It appears that there may have been an error…
Another user wrote on X: "It's so upsetting to get a letter asking your mum to go for a Covid booster when she died 8 years ago! I sincerely hope the dodgy system that sent this to me is not sending them to loved ones who have died of Covid! So much for technology!"
Another X user shared that their father-in-law had recently received a letter from NHS England for a priority flu shot, even though he had passed away more than 15 years ago. They later updated by saying, "We received another identical letter just one day later."
A different individual mentioned on X that multiple people living on their street had received NHS letters that were "all addressed to the wrong individuals". They questioned how many of these letters were sent incorrectly and whether their own letters were being delivered to the wrong recipients.
NHS England informed the Guardian that they are currently looking into the matter. They did not provide any details regarding when the mistake was initially identified, the root cause, or the number of individuals impacted.
"We have been notified of letters that were mistakenly sent out and understand that this may have caused distress for those who received them. We are actively investigating the issue as quickly as we can," stated a representative for NHS England.
The newest vaccine for Covid-19 is currently being distributed throughout the UK, with an estimated over one-third of individuals aged 65 and above in England having received a dose.
The vaccine is available to all individuals in the United Kingdom who are 65 years and older, as well as care home residents, essential healthcare and social workers, pregnant individuals, those with specific underlying health conditions, unpaid caregivers, and household members of individuals with compromised immune systems.
The release was moved up as a safety measure against the recent Omicron subvariant, BA.2.86. Nonetheless, specialists state there is no proof that this new variant is more inclined to cause severe illness compared to others currently spreading, and getting vaccinated is expected to continue providing protection.
Experts in the field of health have cautioned that there will likely be a surge in Covid-19 cases as the temperature drops and individuals spend more time indoors, which could also lead to an increase in other respiratory illnesses like the flu.
Source: theguardian.com