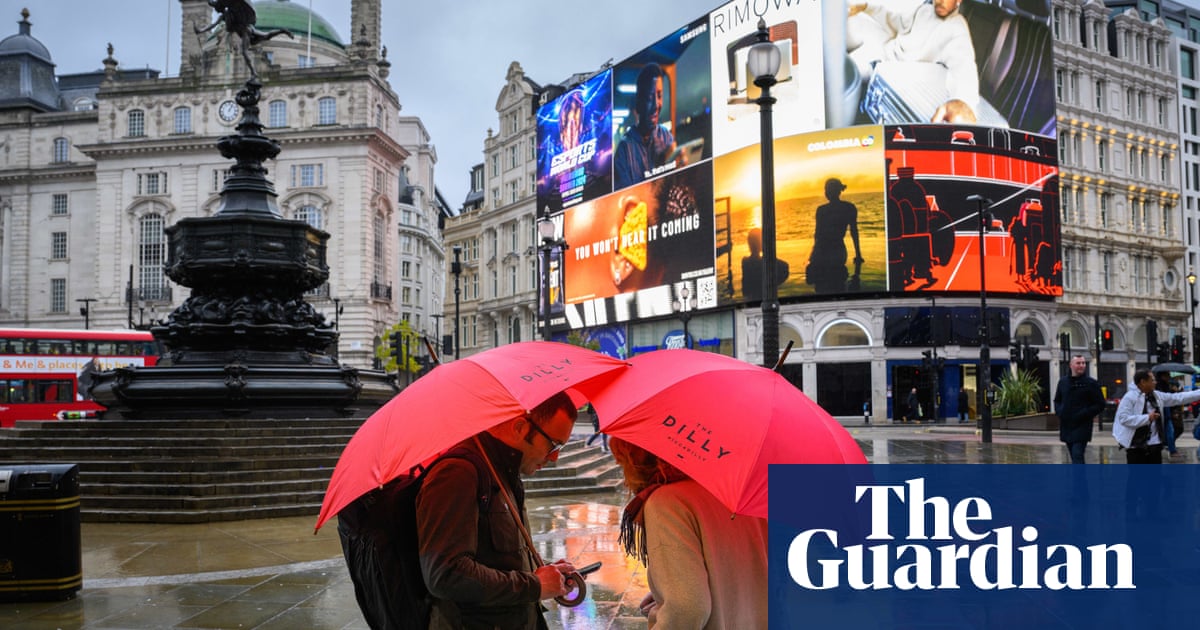 One of the largest property developers in Britain is moving its London properties from the City to the West End due to demand for smaller office spaces and lively areas with convenient access to shopping and recreational opportunities.
Landsec, a company that possesses office and retail spaces near Victoria station and Piccadilly Circus in central London, has recently offloaded £2.5bn worth of properties. These properties primarily include standalone office buildings in the City, including the Deutsche Bank and Deloitte headquarters, as well as the Harbour Exchange office complex in Canary Wharf. Currently, Landsec's portfolio consists mostly of properties in the West End and Southwark, located south of the Thames, making up 76% of their total holdings. This is a significant increase from the 58% that these areas made up in 2020. On the other hand, their assets in the City have decreased to 24%.
Mark Allan, the CEO of Landsec, stated that individuals tend to gravitate towards lively and bustling neighborhoods. He noted that areas like the City and Canary Wharf are primarily centered around offices, while the West End and South Bank offer a variety of attractions such as tourism, shopping, and leisure activities, as well as convenient transportation options. The combination of these elements creates a sense of vibrancy that constantly draws people to these areas. As a result, these are the preferred locations for individuals to reside in.
According to Allan, the increase in hybrid work has led to a decrease in the need for large corporate offices. HSBC and Clifford Chance, a law firm, have recently stated that they will be relocating from the docklands back to the City and downsizing their space by half.
Allan explained that this will result in a high number of vacant corporate headquarters, causing an increase in vacancy rates and a decrease in pricing power for businesses operating in those areas.
In the market, 8.8% of office spaces in London are currently unoccupied. This percentage differs across different areas, with 4% vacancy in the West End, 12% in the City, and over 20% in Canary Wharf. Additionally, Landsec has recently relocated their offices from Canary Wharf.
According to Allan, office prices in the City have decreased by 25% on average and by 10%-15% in the West End compared to their previous high. He also mentioned that there could be additional decreases in the single digits next year if interest rates remain the same. Despite the current slow investment market, Allan stated that Landsec is prepared to take advantage of potential buying opportunities in the upcoming year.
The Bank of England has suggested that the current interest rate of 5.25%, the highest since the financial crisis of 2008, will remain unchanged for a significant period. This decision is aimed at reducing inflation. However, the bank's chief economist has stated that it would not be unreasonable to anticipate rate reductions starting in the middle of next year.
Landsec, which owns shopping malls such as Trinity Leeds, Bluewater in Kent and St David's in Cardiff, said retailers had experienced a further shift back from online to physical sales since the pandemic, with online non-food sales falling in the past 26 months. Big brands are focusing on "fewer, bigger, better" stores and looking for more space in key locations.
The company announced that it had successfully brought in 25 new retail brands to its shopping centers. Additionally, Marks & Spencer opened a larger store at the White Rose mall in Leeds and Uniqlo expanded at Bluewater.
During the six-month period ending on September 30th, the company experienced a pre-tax loss of £193 million, which was only slightly different from the loss of £192 million in the same period last year. The company's portfolio also decreased in value by £375 million, or 3.6%. Landsec has identified £1.5 billion worth of hotels, retail spaces, and leisure parks to put up for sale. Three years ago, the company announced its intention to sell approximately one-third of its entire property portfolio.
Source: theguardian.com